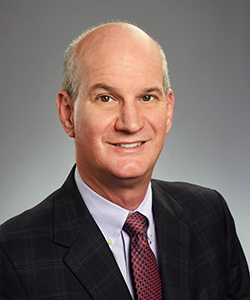 Welcome to the website of the Department of Pathology and Laboratory Medicine at the Emory University School of Medicine.
Experimental Pathology
As the discipline dedicated to understanding human diseases, Pathology has deep roots in research. All of the diagnostic methods that pathologists now use routinely for patient care - including monoclonal antibodies, electron microscopy, DNA sequencing, flow cytometry, and in situ hybridization - were once breakthrough technologies found only in research laboratories at the cutting edge of biology. At Emory, our Pathology Department continues in this tradition of advancing health through basic research and through continually applying the newest knowledge and technologies in order to find better ways of diagnosing, preventing, and treating disease. With more than forty faculty investigators, state-of-the-art facilities, and over $55 million in annual research funding, we rank among the top 5 pathology departments in NIH grant funding, and are at the forefront of research and discovery in a wide range of fields. The medicine of tomorrow is in Pathology's research laboratories today. 
Experimental Pathology at Emory covers the spectrum from basic cellular and molecular processes through applied disease research. In addition to our longstanding strengths in immunology and molecular oncology, our Department has built renowned programs in HIV-AIDS, epithelial biology, neuroscience, and microbial pathogenesis. Our close partnerships with the nearby Centers of Disease Control (CDC), Emory National Primate Research Center, Georgia Institute of Technology, and others offer unparalleled resources and opportunities for research. Within our highly interactive Department, basic scientists have a unique opportunity to work side-by-side with their clinician colleagues and to see their discoveries applied rapidly in patient care. 
As part of our commitment to discovery, Emory Pathology offers numerous opportunities for training in biomedical research. Intensive research training with Pathology faculty is available through postdoctoral fellowships or through Emory's outstanding interdisciplinary graduate programs. We offer a specialized research track for residents who already have a strong background and commitment to an investigative career, and we proudly support our many other interested residents or clinical fellows who participate in basic, clinical, or translational research projects during clinical training, and so make their own unique contributions to scientific discovery and biomedical research. Our Department also strongly supports and encourages clinical residents and fellows who are interested in pursuing laboratory research as part of their training, and who will take their place among the next generation of leaders in disease research.