Mariam Assi, MD, MPH
Medical School: American University of Beirut Faculty of Medicine
Residency: Virginia Commonwealth University Medical Center
I was born in Lebanon, grew up in different parts of Canada and the United Arab Emirates, and then returned to Lebanon for college and medical school. I then moved to Richmond, Virginia for residency where I developed a passion for infectious diseases. With time and exposure came the realization that the inequities that exist within healthcare and society are built within the fabric of infectious diseases, and that one really needed to address those social and political determinants of health to effectively prevent, control and treat infectious diseases. While I worked as a hospitalist at VCU for a few years, I pursued an MPH degree, and this led to an opportunity to work in a legislator's office where I did hands-on policy work related to inequitable access to care and got to see the enormous impact of policymaking on the health of vulnerable populations and on the trajectory of infectious diseases that tend to disproportionately affect these populations. This is why I chose Emory for my infectious disease training, knowing I'll get to align my work with that of numerous faculty who's clinical and research missions are centered on vulnerable and underserved populations locally, nationally and across the globe. In addition to public health and health policy, my current interests in infectious diseases include antimicrobial resistance and antimicrobial stewardship, and I hope to develop these interests further during my fellowship training. Outside of medicine, I like spending time with my family, trying out new restaurants, hiking, painting and reading nonfiction books.
Emily Evans, MD
Medical School: Emory University SOM
Residency: University of Virginia
I grew up in Beverly Hills, Michigan doing all the typical Michigan things- swimming, euchre and ice hockey. I moved to warmer weather for college at UVa where I was initially interested in Material Science Engineering and briefly worked with automotive HVACs; however, I ended up switching careers to focus on diagnostic technology while studying Biomedical Engineering and African Studies. After graduation I moved to Uganda as a clinical trial site coordinator evaluating experimental therapies for cryptococcal meningitis among patients with HIV. I was struck by the effect that HIV infection had on the risk, diagnosis and prognosis of neurological infections and became interested in the culture and policies surrounding HIV transmission and control of infection. I first came to ATL for medical school at Emory which only deepened my interest in public health, advocacy, and HIV/tuberculosis infections. My interest in global public health was well established when I moved to Pittsburgh for residency at UPMC where I was able to participate in a collaboration in Malawi. I am excited to be back at Emory to pursue a career in infectious diseases specifically related to TB and CNS infections in people living with HIV, health policy and global health research. In my free time I enjoy standup comedy, pottery, and creative cooking.
Jonathan Huang, MD
Medical School: University of Maryland SOM
Residency: Emory University SOM
Born and raised in Maryland, I went to University of Maryland for both college and medical school. I had the opportunity to travel outside the East Coast when I came down to Emory for my internal medicine training. I was fortunate to have had opportunities in medical school to take care of persons living with HIV in Baltimore. Early on in residency, I was able to further explore these interests on Grady ID consult service and our unique SIS service focused on inpatient management of HIV associated complications. I also participated in early integration of procalcitonin studies to the Emory healthcare system as well as explored demographics and barriers to HIV care in our Atlanta population. My residency experience culminated in my chief year at Emory Midtown where I continued to build my leadership skills and passions for resident advocacy and medical education. I hope to further develop my skills in curriculum design, clinical reasoning, and teaching under the amazing mentors here at Emory. I have been so thankful for the opportunities here and I can't wait to join the ID family! In my free time, you can find me exploring restaurants/breweries, playing volleyball, enjoying movies/TV, and spending quality time with friends and family.
Sam Parks, MD, MSPH
Medical School: Emory University SOM
Residency: Emory University SOM
I was born and raised in Marietta Georgia by a doctor and a nurse giving me the coveted local area code and some ideas about wanting to help people. I went to college at GW in Washington DC thinking youthful thoughts of making the world a better place through politics only to learn after working in the US Senate that certainly was easier said than done! I ultimately slid from policy to public health and ended up back in Georgia to work on an MPH at Emory and work at CDC at which point my interest in ID crystallized through projects like MDR TB tracking and investigating infections as first triggers for psychosis. Ultimately, I felt that my work in epidemiology was not quite "human" enough for me and so I went to medical school at Emory and haven't looked back as the bedside is where I'm meant to be. I feel passionately about helping Atlanta and Emory to grow and improve as these truly are my places after so many years, so much so that this will be my 4th phase of education here! Outside of the hospital I love walking with my fluffy puppy, nerding out on the newest sci-fi or fantasy book or video game, and building and painting models. 
Alex Warr, MD
Medical School: University of Washington SOM
Residency: Baylor College of Medicine
As a Washingtonian through and through, I spent as much time in the outdoors as possible growing up. I wanted a change of culture after high school, so I headed to North Carolina for undergrad at Wake Forest. It was during undergrad that I first spent time doing global health work and felt the call to be an infectious disease doctor. I spent a few years working back home and abroad in Haiti with an NGO in the health sector. Afterwards, I went to medical school at the University of Washington where I caught the research bug and worked for two years studying tuberculosis in a Kenyan pediatric cohort. I headed south again and completed residency in Internal Medicine-Pediatrics at Baylor College of Medicine in Houston. I'm excited to be at Emory for the opportunities to work in the Atlanta community and continue my research in tuberculosis.
Wassim Abdallah, MD
Medical School: Université Saint-Joseph Faculté de Médecine, Lebanon
Residency: Indiana University SOM, Indianapolis
Born and raised on the Eastern shores of the Mediterranean Sea, I grew up wanting to become a weatherman by collecting years-worth of data from the weather machine my father got me when I turned 8. I spent my summers on Lebanese sandy beaches and my winters complaining I can't be at the beach. I attended the French Medical School of Beirut, and then moved to the US for my Internal Medicine and Chief Residencies in Indianapolis. While Infectious Diseases (ID) was my passion since Medical School, my residency cemented this view. I got the chance to work with national experts on developing new point-of-care diagnostics for fungal infections. My other interests in ID are vaccinology, as well as the effect of climate change on the epidemiology of infectious diseases. I'm extremely excited and grateful for the opportunity to do my fellowship at Emory with leaders and experts in various fields of ID, in a large, vibrant city like Atlanta, and I look forward to serving its community. When I'm not doing medicine, I usually look up nearby trails, and go on bike rides. I also play pickup basketball and soccer games, and I always enjoy trying a new restaurant. Lastly, I am participating in wine tasting sessions and courses, with a goal to become a sommelier.
Elizabeth Y. Kim, MD, MPH
Medical School: University of California SOM, San Francisco
Residency: California Pacific Medical Center, San Francisco
Born and raised in Maryland, I made my way out to the west coast for undergrad at Stanford. My interest in infectious diseases began when I landed my first job studying the molecular epidemiology of tuberculosis at UC San Francisco. This spurred my interest in public health which led me to pursue a Masters in Public Health at Johns Hopkins and further work at UC San Diego where I helped characterize genotypic mutations in multi- and extensively multi-drug resistant TB. I returned to UCSF for medical school where I discovered a new-found interest in medical education by creating curricula to teach concepts of antimicrobial stewardship to interprofessional learners. I did my residency training at California Pacific Medical Center where I became a chief resident during the start of the COVID-19 pandemic. As a chief and later as a hospitalist I was able to explore the inner-workings of health systems and hospitals and how they inform patient care and the manner in which physicians practice medicine. At Emory, I hope to explore my interests in medical education, diagnostics and hospital epidemiology. In my free time, I enjoy hiking with my husband, cooking/baking, and tinkering with musical instruments.
Samuel Opara, MD, MPH
Medical School: University of Jos, Nigeria
Residency: MedStar Health, Baltimore
I was born and raised in Jos City, Nigeria, where I went to medical school at the University of Jos and spent the first few years of my early medical career. I spent one of those years providing medical care to members of a rural community on Brass Island in Bayelsa State, including to individuals living with HIV/AIDS under FHI 360/the U.S. President's Emergency Plan for AIDS Relief (PEPFAR). My experience working in that community sparked my passion for infectious diseases, public health, and healthcare for vulnerable groups.
In 2015, I moved from Nigeria to the U.S. to pursue an MPH in epidemiology at the UTHealth School of Public Health (Austin, Texas), with a concentration in global health. Following my MPH training, I worked briefly as an epidemiologist in HIV surveillance for the Texas Department of State Health Services (DSHS). I also spent some of my time post-MPH volunteering with AIDS Services of Austin and providing HIV/STI outreach services to at-risk populations in Austin, Texas. I left the Texas DSHS to move to Baltimore, Maryland for my internal medicine residency (global health track) at MedStar Health Baltimore.
My passion for infectious diseases takes me to Atlanta, Georgia for an ID fellowship at Emory. I am particularly interested in HIV from both a clinical and public health perspective, care for at-risk/marginalized populations, medical microbiology, and medical education.
In my free time, I love working out, watching movies, and spending quality time with family and friends.
Sarah E. Scott, MD
Medical School: Vanderbilt University SOM
Residency: Vanderbilt University SOM
I grew up in Bloomington, Indiana, and each winter I'm adamant that this is the basketball season the Hoosiers will make a comeback. I moved to Nashville to attend Vanderbilt for college. After a detour to work for a nonprofit in Quito, Ecuador for a year, I returned to Vanderbilt for medical school and Med-Peds residency. Following residency, I joined the Epidemic Intelligence Service and moved to Phoenix as the field officer for the Arizona Department of Health Services and Maricopa County Department of Public Health. With the start of the COVID-19 pandemic, I was assigned to the Intelligence Section of Maricopa County's response. As a team, we were responsible for all case investigations, contact tracing, outbreak management, and data collection/analysis. Following EIS, I became a Medical Epidemiologist with Maricopa County and continued to work in the local pandemic response. I circled back to ID fellowship because ultimately, I want to work at the intersection of clinical infectious diseases and public health — most likely in the context of HIV and STIs — where I can care for both individuals and populations. Outside of work, I enjoy hiking, backpacking, (getting back into) running, hunkering down at a locally owned bookstore, and, like any former desert-dweller, debating the merits of 115°F and dry vs. humid summer weather.
Vanessa E. Van Doren, MD
Medical School: Case Western Reserve University SOM
Residency: Emory University School of Medicine
I grew up in Massachusetts and initially thought I was going to be a primate population geneticist. While working with hamadryas baboons in Awash National Park in Ethiopia, I became interested in infectious diseases and access to healthcare and ultimately decided to change careers. I started medical school at Case Western Reserve University in 2014 and began advocating for single payer, universal healthcare and ending racial discrimination in medicine through organizations like Students for a National Health Program and White Coats for Black Lives. I met my husband, Dan, at an awesome Cleveland bar called the Barking Spider. We moved to Atlanta together in 2018 and had our son, Robin, in 2021. I chose Emory for residency and fellowship because of the tradition of advocacy, the opportunity to work with so many brilliant and compassionate physicians, and the desire to help out in one of the places where the HIV epidemic is unfortunately still going strong. I also did a research chief year in between residency and fellowship studying mucosal immunology in the context of HIV transmission risk and plan to continue this work as an ID fellow. In my free time, I enjoy reading, traveling, and checking out local restaurants and breweries.
Amalia Aldredge, MD
Medical School: University of Washington School of Medicine
Residency: Emory University School of Medicine
I grew up in gray, rainy, beautiful Seattle, where I developed a love of coffee, drizzle, fresh seafood, and spicy chicken teriyaki. I moved to Montréal for undergrad at McGill University, where I worked in a fish ecology lab and got used to record snowfalls. I then spent three years teaching middle school science in Colorado Springs through Teach for America before returning to Seattle for medical school. Our sex ed in Seattle Public Schools started in fifth grade and is when I first became fascinated by HIV. This interest drew me to Atlanta for residency, with a raging HIV epidemic and an incredible arsenal of caring practitioners fighting it. Although I always imagined I'd immediately move back West, I fell in love with my patients at Grady and my mentors who were constantly teaching me. During residency, I researched the metabolic effects of integrase inhibitors on women and evaluated the effectiveness of a PrEP program for transgender women in Atlanta. Ultimately, I plan to practice HIV primary care with a special interest in home-based primary care and medical education. I spend my free time hiking with my dog Sigrid, enjoying a beer on a brewery patio, or trying not to kill my plants.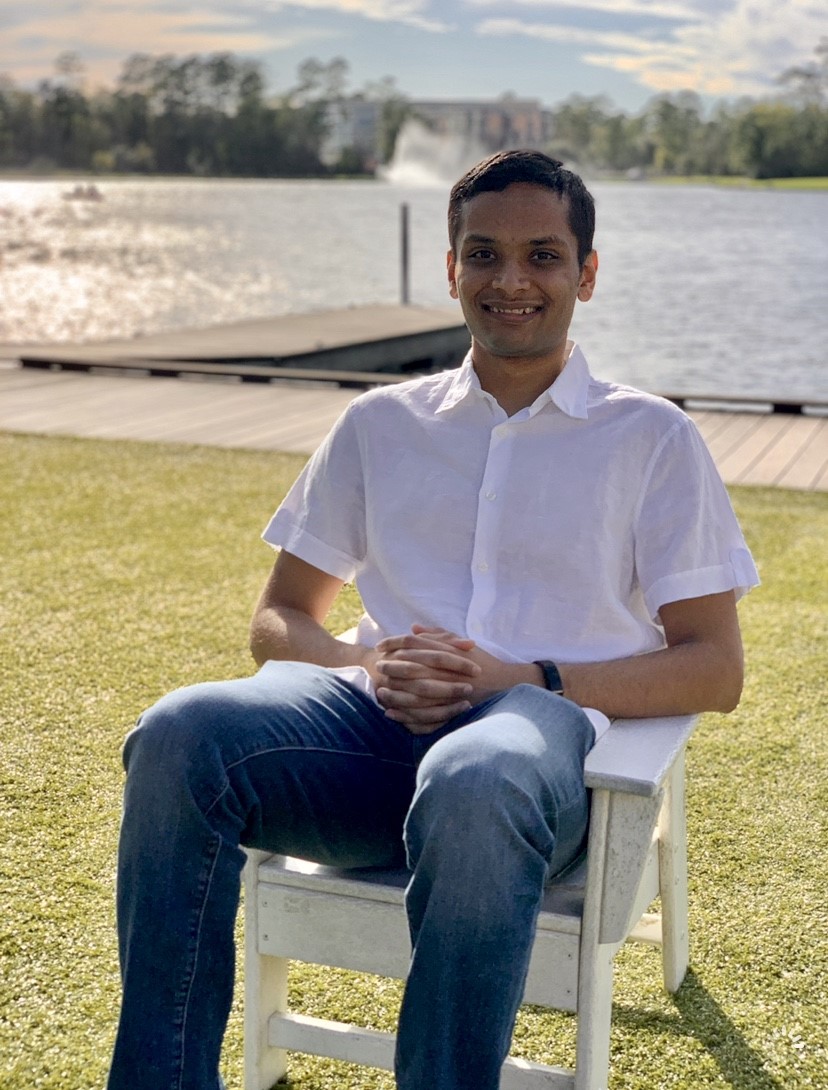 Vivek Beechar, MD
Medical School: Baylor College of Medicine
Residency: University of Texas Southwestern Medical Center
Born and raised in Johannesburg, South Africa, I moved to the United States of America at the age of 13, paving the way to a diverse journey in medicine. After completing my residency at the University of Texas Southwestern in Dallas, Texas, I moved to Atlanta to pursue a fellowship in Infectious Diseases. What always fascinated me about Infectious Diseases is the multitude of manners in which a single disease can present itself. In this complex and evolving field, my career objectives lie at the intersection of ID and transplantation. Presently, I am involved in a project investigating low-level viremia in renal transplant recipients.  I am in the process of obtaining my Master of Science in Clinical Research. This advanced degree complements my investigative work, and the integration of the two promises to augment my understanding in the area of Transplant ID.  Beyond the realm of medicine, I am an avid fan of Arsenal football club and enjoy spending my time outdoors, investing, and indulging in philosophical readings.
Daniel Gromer, MD
Medical School: Perelman School of Medicine at University of Pennsylvania
Residency: Massachusetts General Hospital
I grew up in New York (go Mets) and moved to Philadelphia to attend the University of Pennsylvania (go Quakers), where I completed a bachelor's degree in Biology and an MD. During that time, I did translational research in cancer immunotherapy, basic and bioinformatics research in T cell immunometabolism at the NIH, and clinical bioinformatics research in psoriatic arthritis and response to DMARD therapy – all disciplines using cool statistical methods to address fascinating immunologic phenomena. I moved to Boston for internal medicine residency at the Massachusetts General Hospital, where I did decision science research in HIV testing and cost-effectiveness, building on a passion at the intersection of infectious diseases and disparities in care. I was blessed to move with my wife Sierra to Emory for Infectious Diseases fellowship. My two years here have been an incredible and immersive experience, opening my eyes to the rich complexities of HIV primary care and hospital consultation, and allowing me to grow as a learner and an educator. I am pursuing a Master's of Science in Clinical Research, focusing on vaccinology and clinical trial team science. When I'm not at work, I love watching movies, running, listening to audiobooks, cooking, gardening and composting, and, most of all, spending time with Sierra and my baby girl, Noa. Ask me for pictures anytime!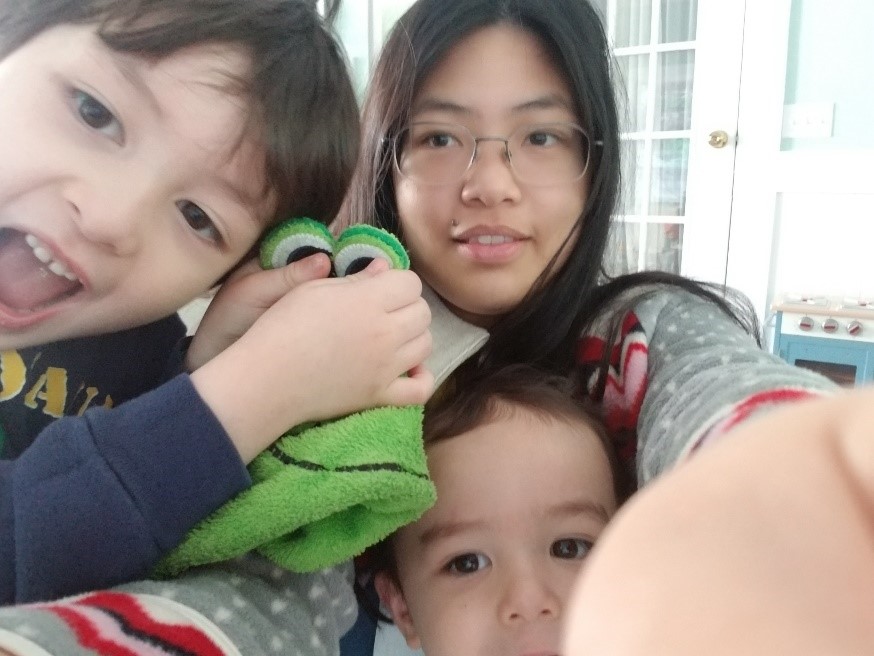 Danielle Steed, MD, PhD
Medical School: University of California San Diego
Residency: Emory University School of Medicine
I was born in Los Angeles, CA but spent a few years of my childhood in the Philippines. I attended California State University – Los Angeles for undergrad and moved a couple hours south to San Diego for my MD/PhD training at the University of California San Diego and The Scripps Research Institute. My PhD research characterized the mechanisms of bacterial resistance against a novel class of antibiotics known as the arylomycins, which inhibit bacterial signal peptidase. The couples match brought my husband and me to Atlanta and Emory University for residency training. My current ID interests lie in clinical microbiology, antimicrobial resistance, and the gut microbiome. Starting in the second year of fellowship, I'm looking forward to characterizing changes in antimicrobial susceptibilities in pathogenic bacteria in response to intestinal microbiota transplant and the metabolic factors that favor strain switching from resistant to susceptible populations in this setting. In my spare time, I enjoy gardening, cooking, and hanging out with my husband and two kids.
Eli Wilber, MD
Medical School: Emory University School of Medicine
Residency: Emory University School of Medicine
I grew up in Charleston, SC and attended Duke University where I earned my undergraduate degree in Biology and Evolutionary Anthropology. There, I worked in a molecular biology lab studying tubulin homologs in Archaea and (more importantly) met my amazing wife Rachel (a Tarheel). We moved to Atlanta for medical school at Emory where I have been ever since. Throughout medical school and residency, my exposure to thought-provoking pathology and inspiring faculty cemented my love for infectious disease and made it a clear career choice. I then completed a chief year at Grady Memorial Hospital (#GradyMade) where I grew my passion for medical education. I am interested in the emerging field of diagnostic stewardship as a way to merge my interests in microbiological diagnostics, clinical reasoning, and medical education. In my free time, I enjoy traveling and exploring different cuisines with my wife, walking with our dog (Lucy), and watching our daughter grow up (too quickly!!).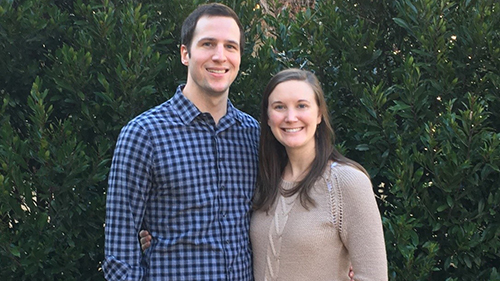 Gregory L. Damhorst, MD, PhD
Medical School: University of Illinois at Urbana-Champaign
Residency: Emory University School of Medicine
I grew up in Illinois and attended the University of Illinois at Urbana-Champaign for twelve years completing a Bachelors in Physics, PhD in Bioengineering and the MD before making the move to Atlanta for residency at Emory. During my PhD I worked with microfluidics and nanotechnology methods developing diagnostic devices mostly focused on HIV applications at the point-of-care. I'm now a fourth year fellow developing a research career across the spectrum of novel assay development, biomarker discovery and diagnostic test validation relevant to several infectious diseases.
Wendy Fujita, MD
Medical School: Emory University School of Medicine 
Residency: University of Pittsburgh Medical Center
I grew up outside of Atlanta and went to the University of Georgia, followed by medical school at Emory. During medical school, I became interested in health equity and fell in love with patient care while rotating at Grady. I also spent a year in Uganda as a Doris Duke fellow, doing research in antimicrobial resistance. I was lured out of the South to UPMC in Pittsburgh where I completed my Internal Medicine residency in the Global Health track and stayed for my chief residency. I chose Emory for ID fellowship for its large division of brilliant and down-to-earth faculty, Grady Hospital, and the patient population it serves amidst the HIV epidemic in the South. During my chief year in Pittsburgh, I became interested in the intersection of ID and substance use disorders, and I have continued to explore this interest during fellowship through clinical research. I am currently working with my phenomenal mentor on a project looking at substance use treatment utilization among women with and without HIV and am looking forward to an academic career in ID/addiction through implementation science. In my free time, I love to run/hike/bike, play with my border collie and new baby, and travel with my husband.
Christina H. Mallarino-Haeger, MD
Medical School: Pontificia Universidad Javeriana
Residency: University of Pittsburgh Medical Center
I was born and raised in Bogotá, Colombia where I did my medical training. After graduating from medical school, I did a year of social service in Colombia and moved to Boston to do a postdoctoral research fellowship in a pulmonary and critical care laboratory at the Brigham and Women's hospital where I had great mentors and reinforced my passion for research. I completed my Internal Medicine Residency at the University of Pittsburgh Medical Center, where I discovered the incredible world of infectious diseases. I became interested in translational research related to HIV immunology and worked on a project looking at the role of adenosine in gut mucosal immunity in people living with HIV. Since starting fellowship at Emory I have been incredibly supported by mentors and program leadership to connect and work with an outstanding group of scientists in HIV immunology/cure research at Yerkes Research Center.  I am now privileged to work within the ambitious and exciting ERASE HIV Martin Delaney Collaboratory research project for HIV Cure.  My ultimate goal is to create translational research projects that aim to contribute to the field of HIV while actively involving and empowering the community that is directly affected by this epidemic. In my free time I enjoy going to the theater, sharing time with friends and family, and riding my bicycle.