Cardiovascular diseases are the leading causes of death and disability worldwide. We are dedicated to developing new therapies to help cardiac patients by identifying, testing, and moving new therapies towards clinical use. We study stem cell therapies to prevent heart damage and promote repair. We use biomaterials to increase cell retention, increase efficacy, and target activity
Damage to heart muscle one hour after ischemia-reperfusion. Large amounts of neutrophils have already infiltrated the damaged heart muscle. Our lab is working on new therapies to minimize the damaging effects of these cells.
Regenerative Medicine at Emory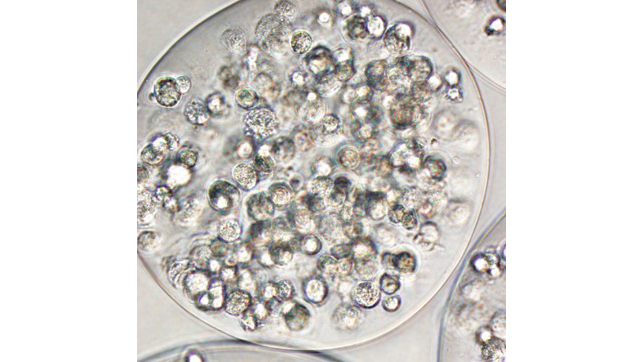 Stem cells
A major limitation to using stem cells to treat patients with cardiovascular diseases is the loss of transplanted cells almost immediately after they are delivered. The cells are washed out of the heart by blood flow, killed by the immune system, or fail to engraft. We are researching bio-compatible materials to support and direct the cells after they are implanted in the body. We focus on adult derived cell types easily obtained from most heart patients.
Immune modulation
Stem cells have the potential to heal tissue in many ways. Regenerating heart muscle lost after a heart attacks is extremely complex because the structure of the muscle cells, blood vessels and interstitium is complex. Stem cells can help heal the heart in a different way by softening the severity of the immune response. The immune system is necessary to remove the damaged cells, but often accelerates out of control causing more damage than necessary. We research cell therapies to reduce the magnitude of the immune response by preventing neutrophil infiltration and activation.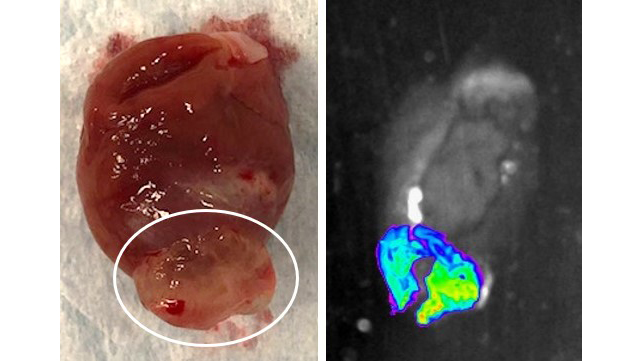 Biomaterials
The environment of the damaged heart on a cellular level is very hostile. There may be limited nutrients, low oxygen levels, disrupted cytoskeleton, and inflammation. In collaboration with several researchers at Emory and Georgia Institute of Technology, we are investigating biomaterials to support and direct delivered stem cells to the heart. We pair paracrine acting cells with materials that allow diffusion of growth factors and cytokines from the stem cells to the damaged heart.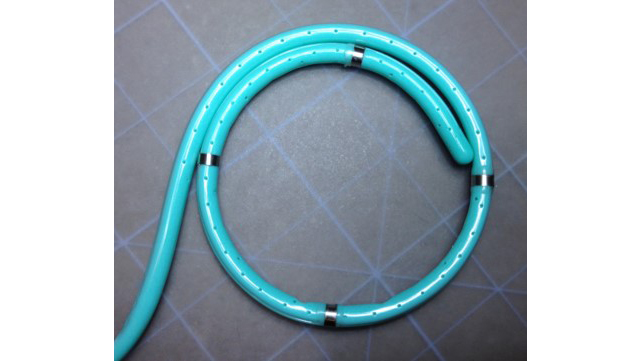 Cardiac delivery
We believe that biomaterials will be needed to help stem cells work for heart disease. Many of these materials begin in a liquid state and later solidify into a gel. This property makes them difficult to deliver to the heart without open heart surgery. We are developing, safe, effective and minimally invasive devices to deliver stem cells and other therapies embedded in biomaterials to the heart.
Neutrophils are the most common circulating white blood cell. The body can make 200,000,000,000 neutrophils a day (Kolaczkowska E, Nature Reviews Immunology, 2013). Neutrophils are designed to kill bacteria that infect the body, but can cause damage to the heart because they are attracted to the injured tissue. Below are pictures of healthy neutrophils isolated from peripheral blood
Stem cells delivered to the heart cannot survive. With our collaborator W. Robert Taylor, MD, PhD we work on a technique called encapsulation. The stem cells are surrounded by a protective capsule of alginate that keeps the immune system from killing the cells and the blood from washing them out of the heart. The cytokines and growth factors that the cells make are small enough to diffuse out of the capsule, while the cells are kept safely inside. In this confocal microscopic picture, the live cells are stained green, and the rare dead cells are red.
Neutrophils interact with mesenchymal stem cells normally in the bone marrow. The mesenchymal stem cells keep the neutrophils from activating and harming the bone marrow. We are researching ways to use this calming effect to treat patients after heart attacks. In these two movies, the small round cells are neutrophils that congregate and surround the larger, flat mesenchymal stem cells.
Eric Shin, MD - Indiana University

Kai Xu - Central South University, China

Marina Zemskova, MS - University of Arizona
Hoang TN, Pino M, Boddapati AK, et al. Baricitinib treatment resolves lower-airway macrophage inflammation and neutrophil recruitment in SARS-CoV-2-infected rhesus macaques. Cell. 2021;184(2):460-475.e421. 

Xu, K., et al. (2019). "Adenosine from a biologic source regulates neutrophil extracellular traps (NETs)." Journal of Leukocyte Biology.

Garcia JR, Campbell PF, Kumar G, Langberg JJ, Cesar L, Deppen JN, Shin EY, Bhatia NK, Wang L, Xu K, Schneider F, Robinson B, García AJ, Levit RD

.

Minimally Invasive Delivery of Hydrogel-Encapsulated Amiodarone to the Epicardium Reduces Atrial Fibrillation. Circulation: Arrhythmia and Electrophysiology.

2018;11.

Shin EY, Wang L, Zemskova M, Deppen J, Xu K, Garcia AJ, Tirouvanziam R, Levit RD.  Adenosine production by biomaterial supported mesenchymal stromal cells reduces the innate inflammatory response in cardiac ischemia reperfusion. JAHA, 2018.
Garcia JR, Campbell PF, Kumar G, Langberg JJ, Cesar L, Wang L, Garcia AJ, Levit RD.  A minimally invasive, translational method to deliver hydrogels to the heart through the pericardial space. JACC:BTS 2017.