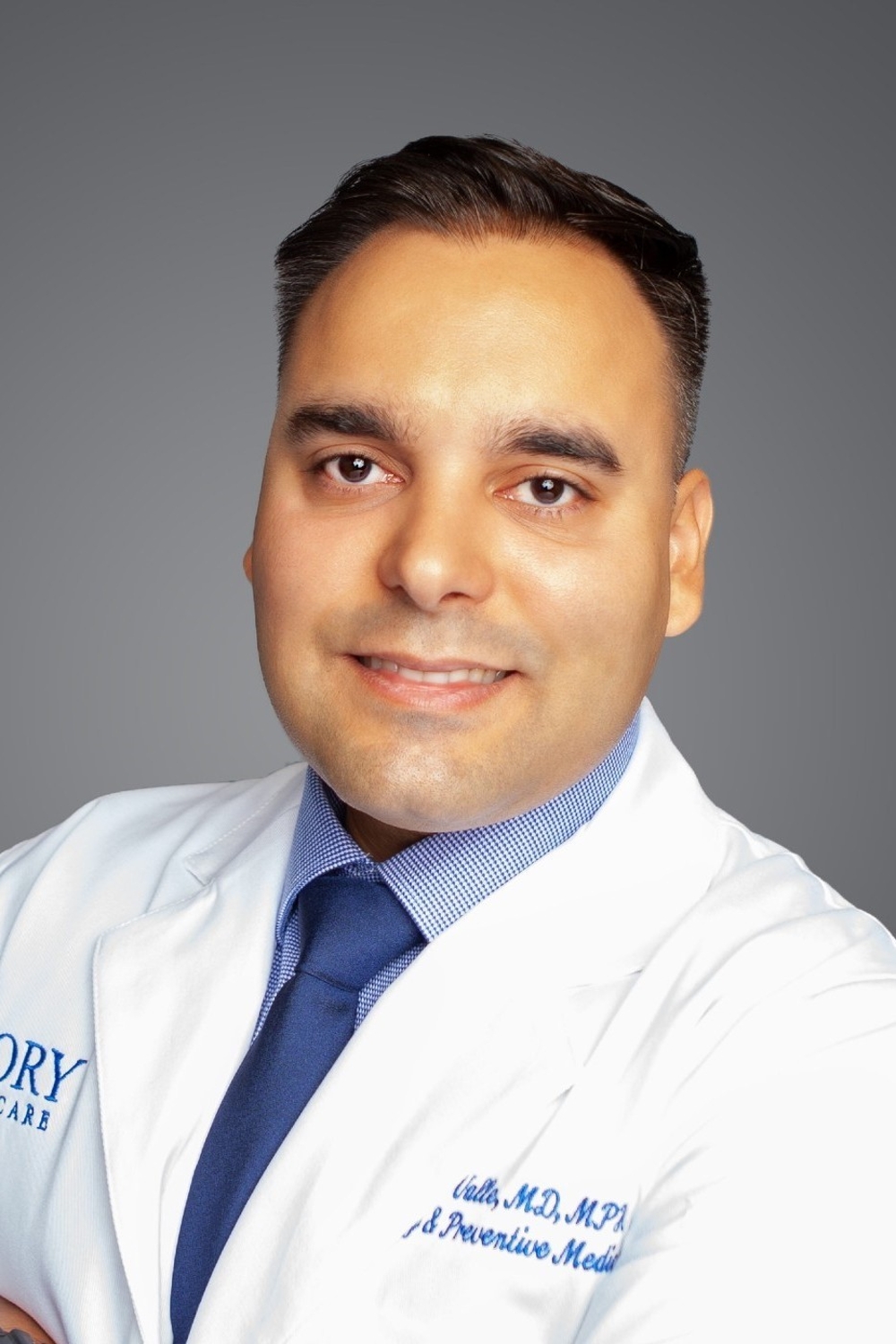 What is your professional background?
I am board certified in Public Health and General Preventive Medicine, having completed both my Preventive Medicine specialty training and MPH in Epidemiology at Emory.  After residency, I completed a two-year fellowship in quality improvement at the Atlanta VA Health Care System. Clinically, my general practice focuses largely on clinical preventive services, chronic disease management, and Lifestyle Medicine. I am also a Medical Corps Officer in the U.S. Navy Reserve.
In what division do you work, and who is your mentor?
I work in the Division of Preventive Medicine as one of the co-Associate Program Directors for the Preventive Medicine Residency Program. My mentor is Dr. Richard Goodman, the Program Director.
Briefly describe your research. Why is it important?
I have fairly broad interests in Preventive Medicine, which include infectious disease outbreaks, healthcare quality improvement, implementation, and Lifestyle Medicine. Much of my work during my QI fellowship at the Atlanta VA focused on implementing, disseminating, and evaluating the Whole Health System - a Veteran-centric model of care that employs Complementary and Integrative Medicine modalities as part of a holistic approach to treating Veterans through clinical services, counseling, education, and care planning. At the time, there was no evaluation and research infrastructure to fully inform the implementation of this complex intervention at the Atlanta VA.
What do you like most about Emory?
I have been fortunate to be a part of an organization that facilitates and celebrates cross-cutting collaboration across disciplines, schools, departments, and institutions.
What do you like to do in your spare time?
I love serving with the Marines in my unit as a Medical Officer in the Navy, taking the skills I employ at Emory to the field in austere environments. I also love exploring Atlanta and hiking in the north Georgia mountains. When not outdoors, I like to cook, exercise, and brew beer at home.
What is a fun fact about you?
Before pursuing my current career in Preventive Medicine, I completed a little over two years of general surgery training in the northeast U.S. Seeing the sequelae of chronic, preventable disease as a surgery resident helped shape my desire to make meaningful impacts on both individuals and populations by becoming board certified in Public Health and General Preventive Medicine.