Elizabeth J. Tong MD, MPH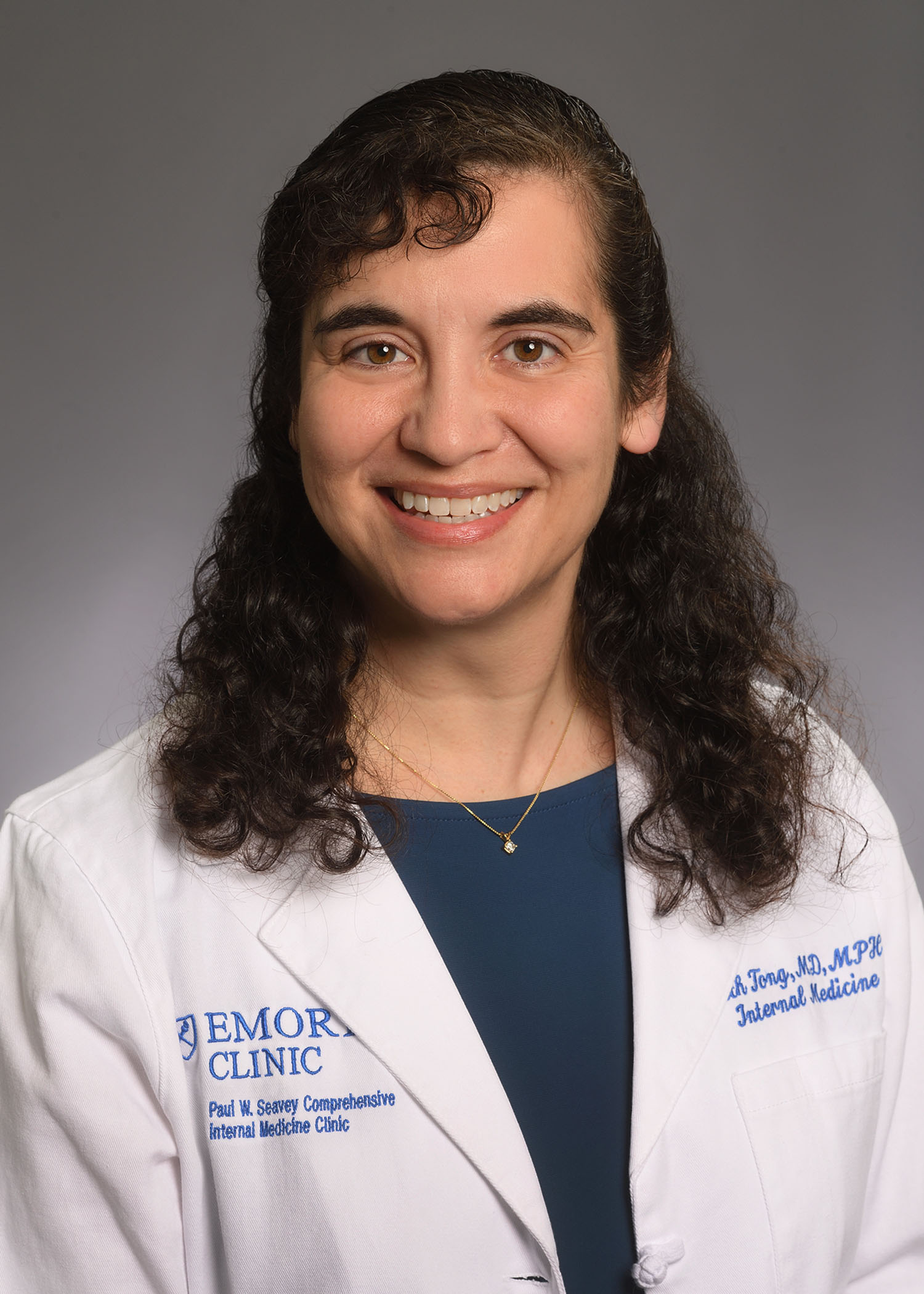 Assistant Professor
Board Certified in Internal Medicine and Preventative Medicine
Adjunct faculty at VA Medical Center 2006-2008
Faculty since 2018
Generations of mentors and families make the Seavey Clinic special
"At the Seavey, I am here to serve Emory University. I am proud to be part of that special mission."
Dr. Elizabeth J. Tong considers it the highest compliment when her patients trust her to treat their parents and their adult children, and she enjoys serving multiple generations. She herself is a legacy of the mentors at the Seavey Clinic, extending their deep knowledge to today's patients with her special expertise in both internal medicine and preventative medicine.
As a high school student, Dr. Tong became a protégé of Dr. David Roberts, Rollins Director of the Seavey Clinic, who had been a protégé of Dr. Paul Seavey. She was honored, and it made sense, to come full circle and practice here.
"Looking back, this was always my path," she says, adding that she admires Dr. Roberts' ability to put his patients at ease while applying outstanding clinical skills and continuity of care. While in medical school at Emory, Tong studied with acclaimed cardiologist Dr. J. Willis Hurt. "He said that it takes time to take care of patients," she says. "I wanted to work in a system where I could do that."
She is sensitive to the psychological factors that can impact a patient's health and behavior. For example, if an older parent had to relocate from another state to live with family, the stress of adapting to a new situation can impact health. She appreciates having a clinical psychologist on staff at the Seavey Clinic.
"People go through different stages of life, and in internal medicine, we are there for all of them," she says. "I'm here to help my patients achieve the best quality of life that they can for as long as they can."
Along with her board certifications in general internal medicine and preventative medicine, Dr. Tong also has a master's degree in public health. Each patient benefits from her multiple knowledge bases, as she pinpoints the most effective ways for that person to choose healthier behaviors. If the goal is normal blood sugar, she will customize a plan for the patient to achieve and sustain that.
"I was drawn to primary care to have those relationships with patients," she says. "And lifestyle is so important; it trumps a lot of factors."
Each patient is also a legacy of the Seavey Clinic's generations of caring, thoughtful physicians, because each patient is also a learner. "Doctors are teachers," Dr. Tong says. "We teach our patients at their bedside."
Specialties
Internal Medicine (Board certified since 2005)

Primary Care

Preventive Medicine (Board certified since 2007)
Education and Training
Medical School: Emory University School of Medicine, 2001

Internship: Atlanta Medical Center, 2005

Residency: Emory University School of Medicine, 2006