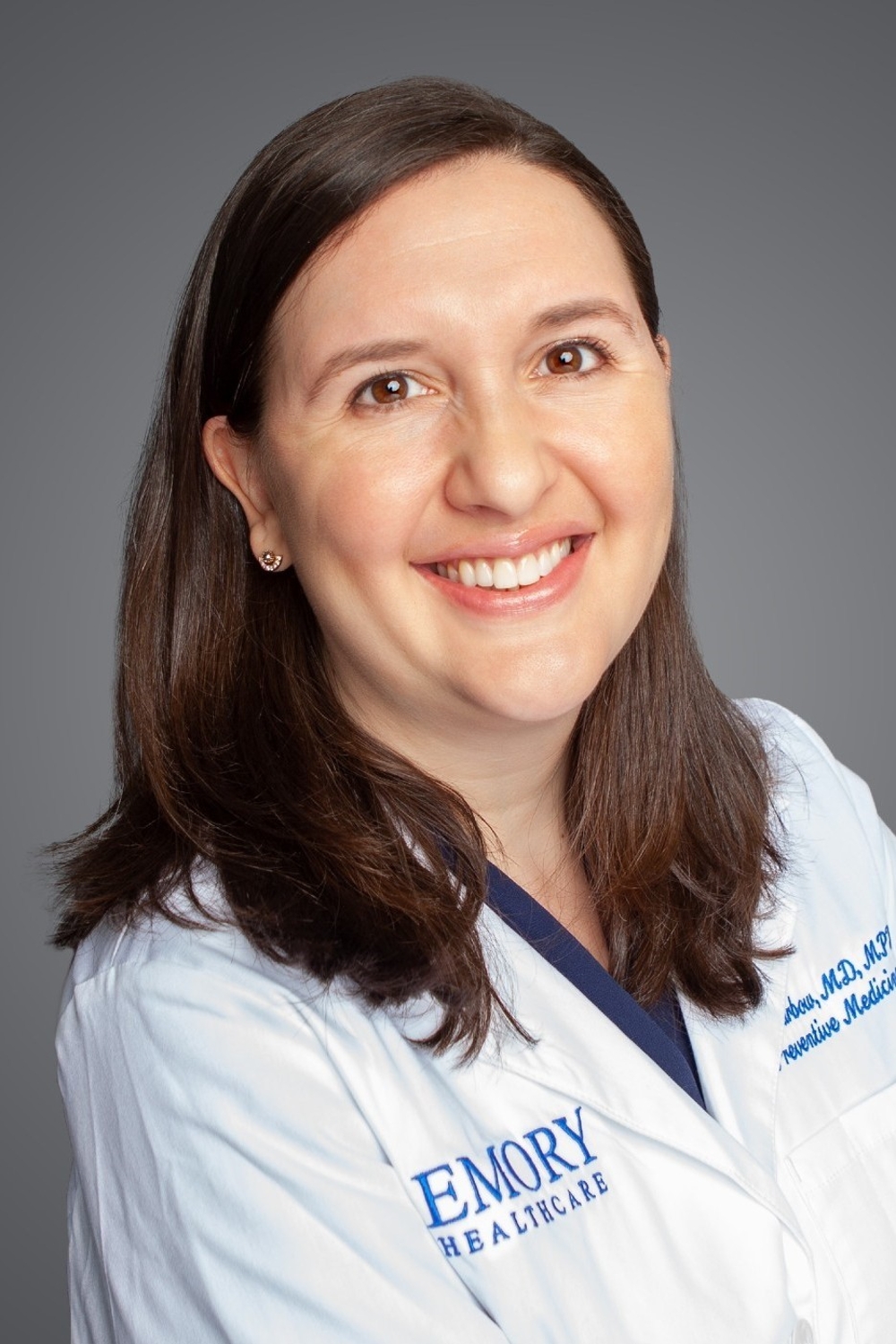 What is your professional background?
I completed all of my training at Emory—med school, MPH, internal medicine/primary care residency, and preventive medicine residency!
In what division/program do you work and who is your mentor?
I am in general medicine and preventive medicine. I am fortunate to have a team of amazing mentors; my primary research mentor is Mo Ali.
Briefly discuss your research. Why is it important?
My research is focused on interhospital care fragmentation—what happens to patients when they have readmission to a different hospital than they were previously discharged from. My current work is focused on identifying risk factors for and potential solutions to this type of fragmented care in older adults with Alzheimer's Disease. This research is important because it is a common problem with potentially serious effects (longer hospital stays, higher mortality associated with hospitalization).
What do you like best about Emory?
The people I get to work with and learn from.
What do you like to do in your spare time?
I love spending time with my husband and son and my hobbies include cooking, running, and sewing.
What is a fun fact about you?
I'm still going strong on my 2020 New Year's resolution—to not buy any new clothes (thanks to my sewing hobby and secondhand shopping!)