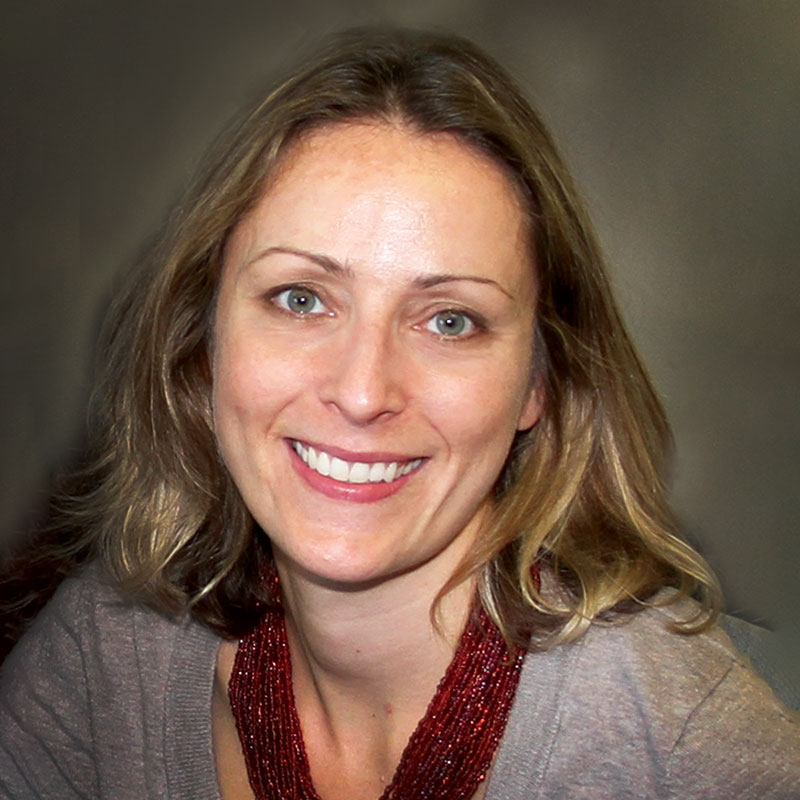 Amanda Tichacek, MPH
Associate Director Research Projects
Amanda has a Bachelor of Science in Biology from Virginia Tech, and a Master of Public Health in Epidemiology from the University of Alabama at Birmingham. While a graduate student, Amanda was a research assistant and teaching assistant for Dr. Allen, and was an intern in Lusaka from 1999-2000.  She joined the RZHRG team full-time in 2003, and manages all aspects of research, program, and compliance for the three research centers in Rwanda and Zambia. Specific tasks include designing and implementing research protocols and materials; developing budgets and work plans; designing data collection tools and management systems; monitoring, evaluating, and reporting progress as it relates to program and financial deliverables; obtaining regulatory approvals for all research protocols; and disseminating results.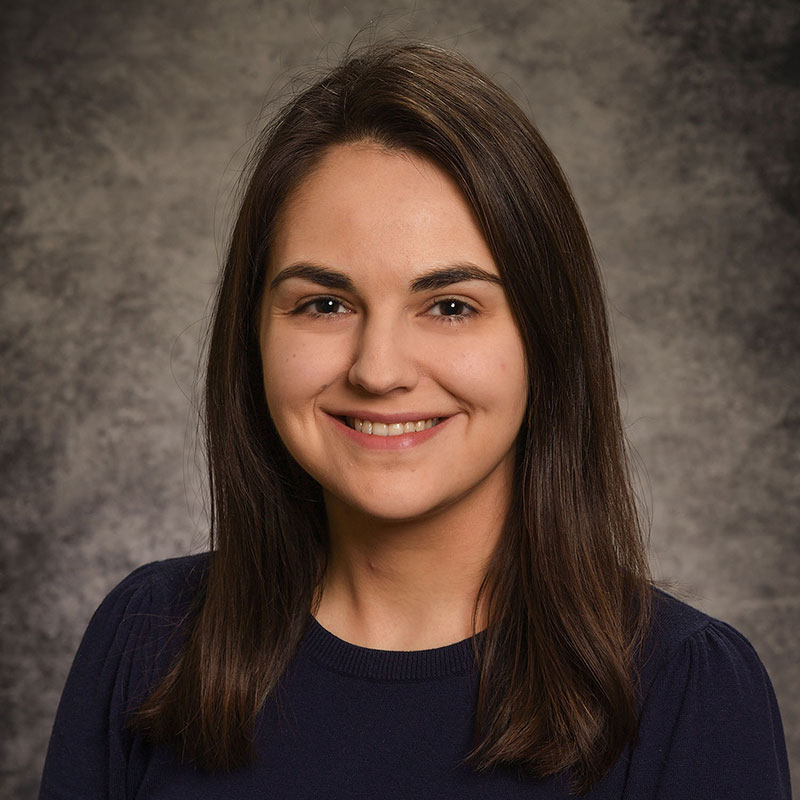 Rachel Parker, MSPH
Associate Director Research Projects
Rachel first began working with RZHRG as an MSPH Epidemiology student in 2012, completing a Global Field Experience (GFE) practicum project in Lusaka, Zambia and her thesis with Dr. Susan Allen as her advisor. Since graduating from Rollins School of Public Health in 2013, Rachel has worked in the RZHRG office at Emory University with a focus on all data-related aspects of approved research projects including development of data collection forms and databases; analyzing program data for quality assurance using Statistical Analysis Software (SAS); disseminating findings in abstracts and scientific manuscripts; preparing progress reports and submissions to regulatory bodies; monitoring and evaluation; and assurance of data collection consistency via frequent field site visits.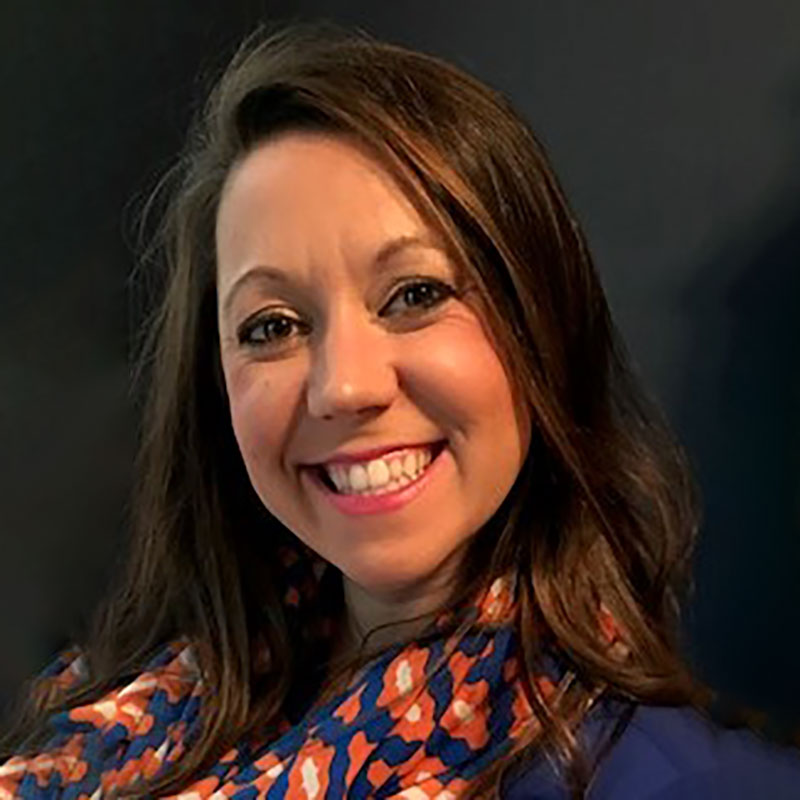 Erin Hallett, MPA
Operations, Manager of Programs and Research
Erin has served in the nonprofit community health sector for over 10 years. After receiving her MPA degree in 2009, Erin joined a nonprofit health center where she managed the organization's clinic operations, human resources, and quality assurance. As Operations Director, she was responsible for grant administration, financial accounting, and program management for the center. Erin joined RZHRG in 2018, and currently works as a Manger of Programs and Research. Erin is responsible for managing all aspects of administrative, financial, and research activities in support of clinic sites in Rwanda and Zambia.
Center for Family Health Research / Projet San Francisco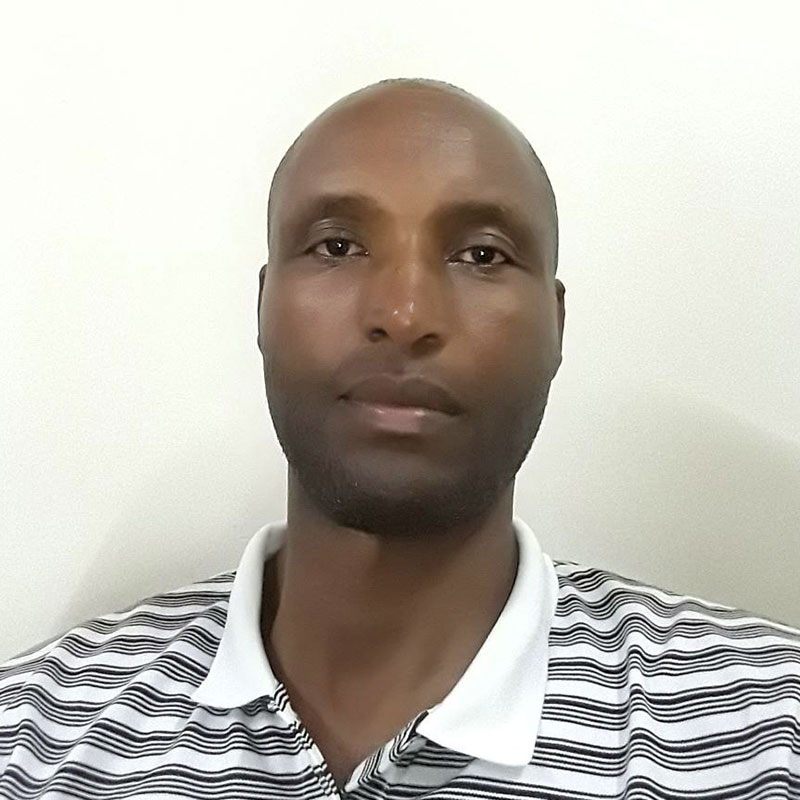 Jean Bizimana, RN, MSc
Mr. Bizimana has worked in the health field for more than 20 years, and has served as laboratory manager for more than 15 of those years. He received an RN from the Institute of Hospital Technics, Belgium, as well as a BS in Public Health from the Catholic University of Louvain, Belgium, a Diploma in Infectious Diseases from the University of London International Programme, and a Master of Science in Infectious Disease from the University of London International Programme. He also has advanced training in the laboratory techniques of PBMC Isolation and storage using LIMS or LDMS software, ELISPOT assays, flow cytometry, and data analysis using FlowJo software. Mr. Bizimana's research interests are in the detection of STI, HIV and STI in men who have sex with men, and female sex workers using GeneXpert and using PCR technologies to determine transmitted HIV genetic linkage. Over the last fifteen years, Mr. Bizimana has worked to set up the PSF laboratory in accordance with full accreditation for Good Clinical Laboratory Practices, in addition to being involved in HIV prevention research and supervising other laboratory activities. Mr. Bizimana also directs the laboratory in conducting HIV vaccine and malaria therapeutics clinical trials.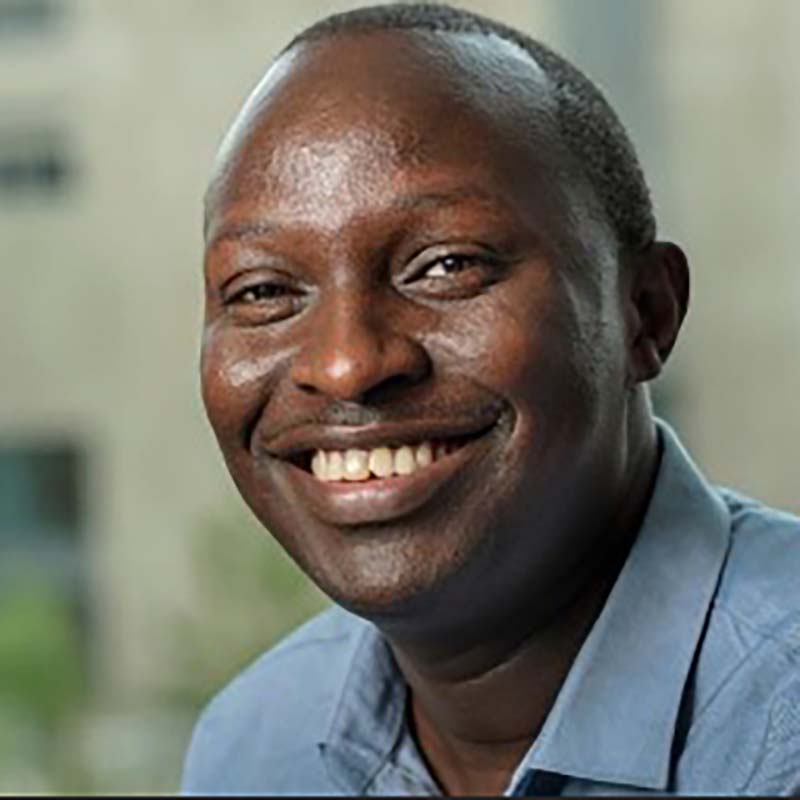 Moses Kasigazi, MSc
Moses Kasigazi is a pharmacist with over 10 years of experience in clinical research, public health program implementation, supply chain management and quality assurance in collaboration with several government healthcare and regulatory institutions. Since 2010, he has worked extensively with Emory University's Project San Francisco in Kigali, Rwanda in various capacities including: Lead Pharmacist for seven vaccine clinical trials, HIV prevention and Family planning programs Pharmacist and is currently a Lead Pharmacist for a multi-site Ebola mass vaccination campaign. Mr. Kasigazi holds a Master of Medicines Regulatory Affairs from the University of Copenhagen and a Master of Science in Global Health & Infectious Diseases from the University of Edinburgh. His research focus has been primarily HIV and treatment for sexually transmitted infections (STIs).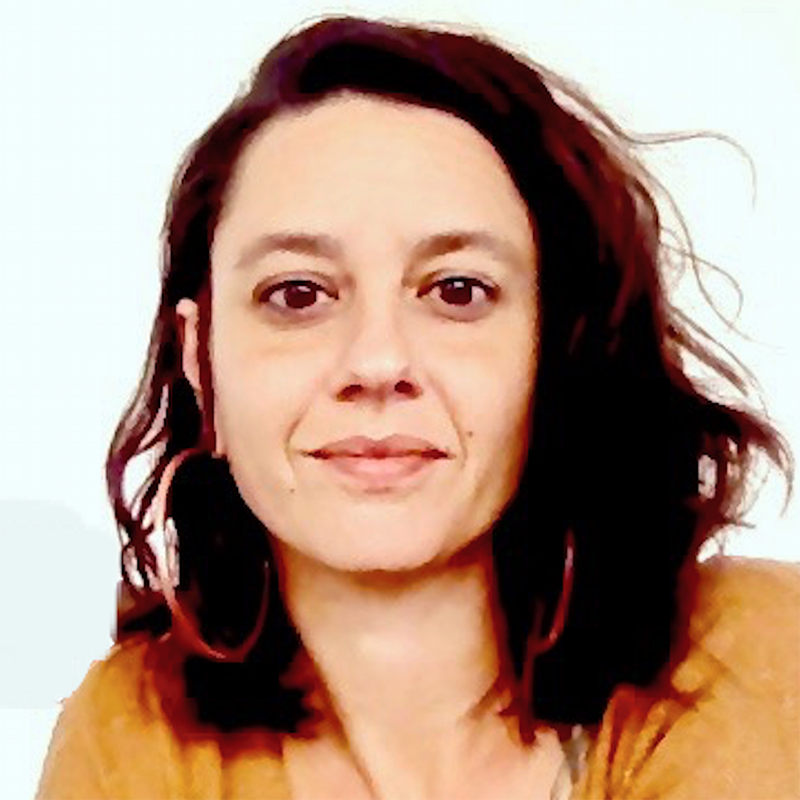 Amelia Mazzei, ND, MPH
Dr. Mazzei has over 10 years of experience in public health.  She holds a Master's of Public Health in Global Health and Infectious Disease along with a graduate certificate in Humanitarian Emergencies from Emory University, a Doctorate of Naturopathic Medicine from the National University of Natural Medicine, and additional certifications in family planning and HIV service integration, HIV prevention for key populations, gender and health, and crisis and emergency risk communication.  She joined RZHRG's Atlanta office in 2015, where she provided regulatory support to clinical research trials and developed training content and tools focused on sexual and reproductive health and stigma reduction.  In 2016, she conducted a program evaluation and rural clinical needs assessments across Rwanda in order to inform national scale up of couples' family planning counseling and provision of long-acting reversible contraceptives.  She joined the Kigali team full-time in 2017 as Program Manager of the Key Populations Program. In this role, she was responsible for designing and implementing HIV case-finding and prevention activities nationwide and participating in national HIV and PrEP technical working groups to support the Rwandan Ministry of Health's capacity building efforts.  She is currently coordinating a mass vaccination campaign against Ebola, alongside implementation research to assess feasibility of large-scale emergency use vaccination programs.  Prior to joining RZHRG, she managed an inpatient mental health and addictions treatment program and provided integrative primary care to vulnerable populations. Dr. Mazzei is committed to advancing health equity and is particularly interested in integrating harm-reduction models into health services.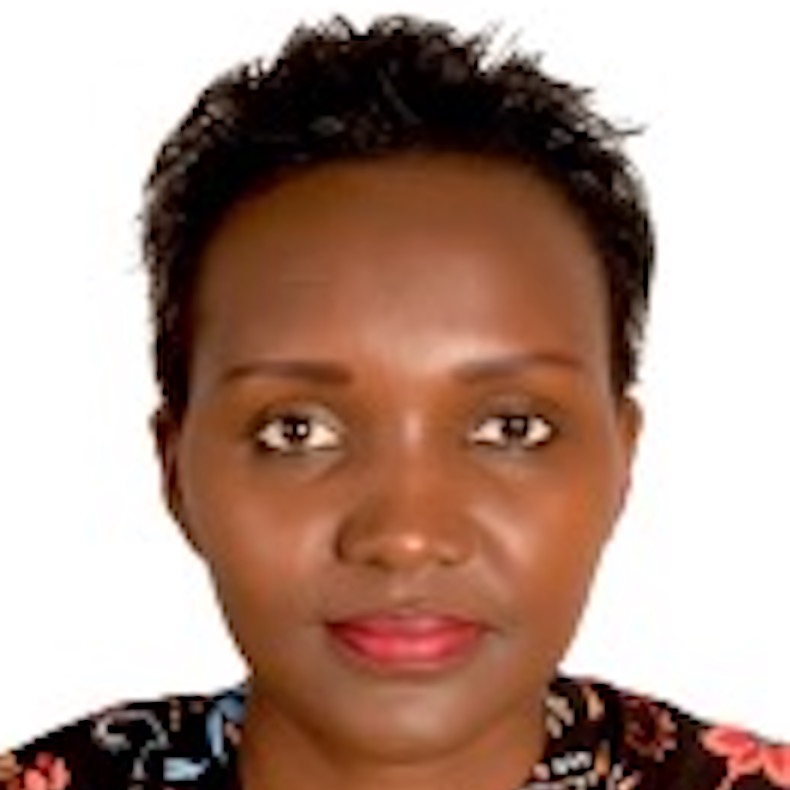 Jeannine Mukamuyango, RN, MPH, PhD candidate
Jeannine Mukamuyango has a Bachelor of Social Sciences/Demography from the Universite Libre de Kigali and a Master of Public Health from the School of Public Health, College of Medicine and Health Sciences, University of Rwanda. She is a current Fogarty fellow, PhD candidate with a specific focus on HIV/AIDS and Family Planning. Mrs. Mukamuyango, has 12 years' experience in HIV/AIDS prevention and research programs including Clinical Trials, as well as, 5 years' experience as a head study nurse and study nurse counselor. Prior to joining the RZHRG, she has worked with Emory University's Project San Francisco in Kigali, Rwanda as a study coordinator. Her responsibilities included: project management and coordination attributions for over 5 research programs, prepare submissions and obtain approvals for all research studies, study communications and reporting, quality management  and ensuring that staff adhere to the Good Clinical Practice, the study protocols and Standards Operating Procedures, as well as training for staff members and healthcare providers. 
Center for Family Health Research in Zambia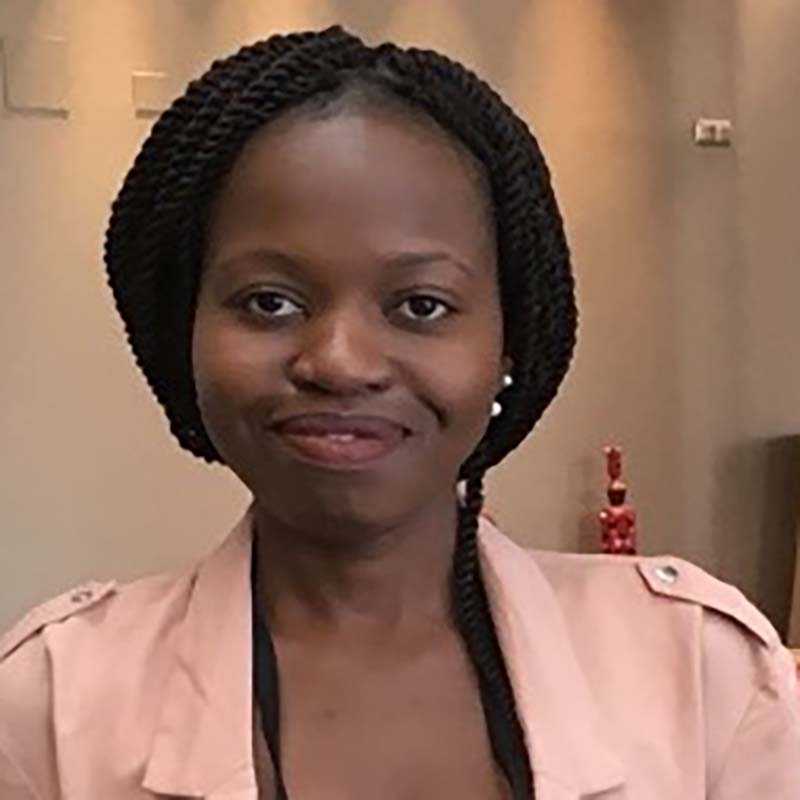 Constance Himukumbwa, MSc
Constance Himukumbwa is a Laboratory manager at the RZHRG Ndola site and she has 6 years of experience in the medical laboratory field.  She received her Bachelor of Science in Biological Sciences and is a candidate for a Master of Science in Medical Microbiology from the University of Zambia  She has experience as a Laboratory Scientist with the Zambian Ministry of Health; as a Laboratory Services Coordinator/ Global Health Corp (GHC) fellow and as Laboratory Manager at RZHRG. In her current role, her primary objectives are ensuring laboratory compliance to Good Clinical Laboratory Practice (GCLP) and other standards determined by the sponsors and ensuring that the laboratory aligns with other departments to support the general RZHRG study operations. Having been with the organization since 2017, she has worked on various high impact studies such as the high risk women cohort which characterizes incidence and risk factors of HIV; the Protocol C study that characterizes the early pathogenesis of HIV and the first phase 2b HIV vaccine trial in Zambia where she ensures that the lab produces quality data that will in the future inform HIV vaccine and therapy design. As a Global Health Corp (GHC) alumni, Constance is passionate about health equity in Zambia especially as regards access to HIV prevention services: In her spare time, Constance works with other alumni  on a program that promotes uptake of Antiretroviral Therapy (ARTs) in HIV positive pregnant women in order to stop the mother to child transmission of HIV. To further her research career, she has enrolled and completed extensive research and manuscript writing courses through the International AIDS Vaccine Initiative (IAVI).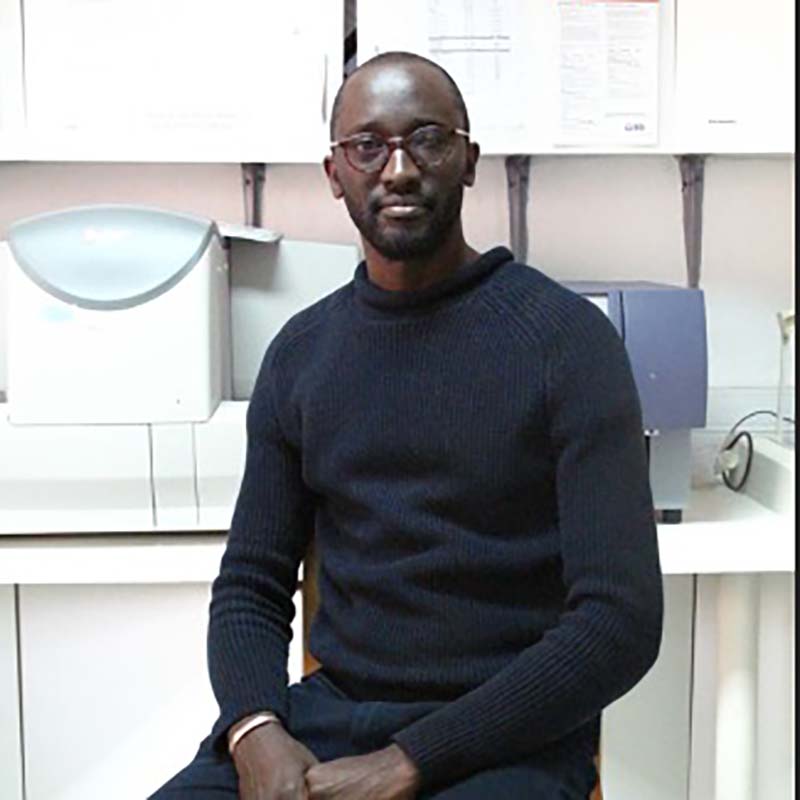 Clive Michelo, PhD
Clive Michelo Ph.D. is a currently a postdoctoral fellow and the Laboratory science lead at the RZHRG Centre for Family Health Research in Zambia (CFHRZ), with 13 years' experience in laboratory work. Dr Michelo has a Bachelor of Science in Molecular Biology and Genetics from the University of Zambia, and a Master of Science in Molecular Mechanism of Disease and a Ph.D in Medical Science from the Radboud University in Nijmegen, Netherlands. His career began as a laboratory scientist with the then Zambia Emory HIV Research Project (ZEHRP) from 2007 to 2009, during which period he also served as repository manager for the RZHRG laboratory in Lusaka. After completing his masters and Ph.D studentships, Dr Michelo re-joined RZHRG at ZEHRP Lusaka, Zambia, in November of 2015. His current postdoctoral research mainly focuses on the virologic and immunologic characterisation of HIV-1 infections to inform vaccine design and development.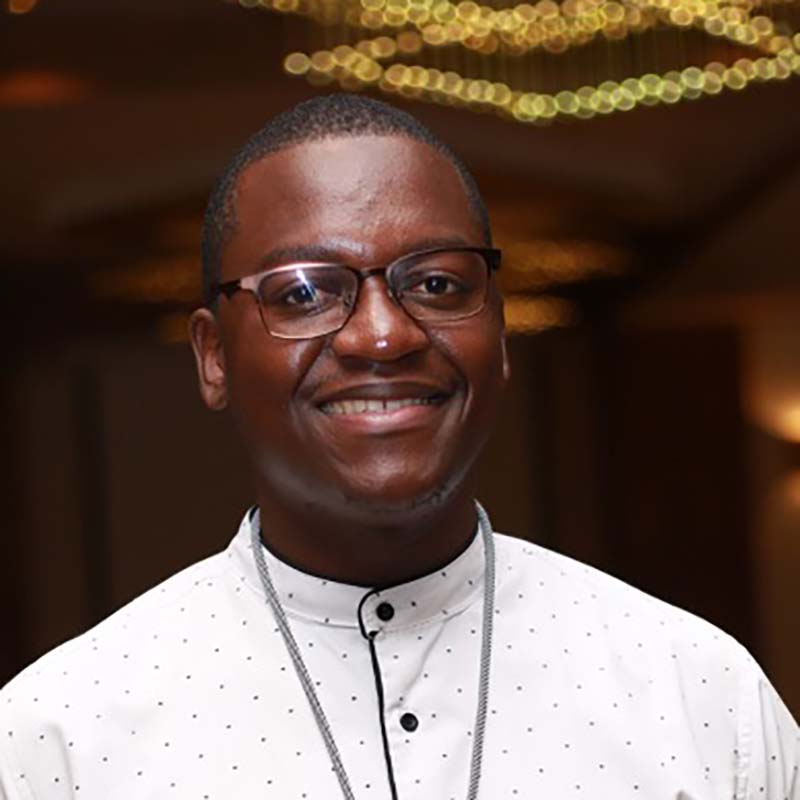 Vernon Musale, MSc candidate
Vernon Musale has worked in medical laboratories since 2011. He brings an advanced laboratory diagnostic experience to the RZHRG acquired from working in resource-limited and resource-rich settings in Africa and Asia. He is a current Master's Research Fellow with the Sub-Saharan African Network for TB/HIV Research Excellence (SANTHE) researching the evolution of circulating HIV-1 sequences in Zambia. He has a strong interest in Bioinformatics and Neglected Tropical Diseases. In addition to the research that he conducts at RZHRG, he effectuates the fundamentals of Lean Six Sigma to improve existing processes and avert potential system failures continuously. He also creates best practices for protocol implementation and provides technical assistance to sister-sites in the laboratory. He is a virtuoso in conducting complex laboratory assays and mentoring laboratory staff. He received his Bachelor in Medical Laboratory Science from the Adventist University of the Philippines and is currently pursuing a Master of Science in Epidemiology at the University of Zambia.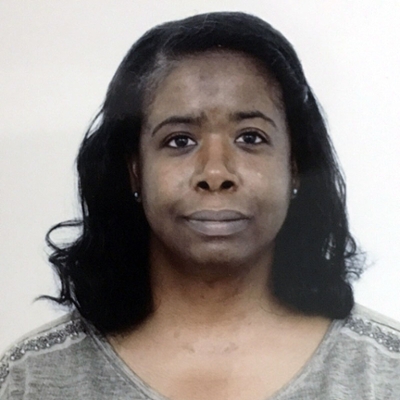 Tyronza Sharkey, MPH, DrPH candidate
Ms. Sharkey has worked in the public health field for over 10 years. She completed a Master of Public health in International Health, with an emphasis on epidemiology, from the University of Alabama at Birmingham. She is currently a Doctor of Public Health Candidate in Infectious and Tropical Diseases at the London School of Hygiene and Tropical Medicine. Ms. Sharkey has served in a variety of roles with RZHRG since starting her public health career. She has worked in Human Resource and Administrative Management, and as a Lab Manager and Lab Director across all three study sites in Kigali, Ndola, and Lusaka. Ms. Sharkey now serves as the coordinator for RZHRG in Lusaka and Ndola, Zambia. She coordinates programmatic, clinical trial and research activities for field sites in Zambia; ensures field site departments adhere to Standard Operating Procedures (SOP) and Good Clinical Practice; in addition to coordinating and collaborating on the development, review, and revision of protocols, data collection tools and SOPs for field activities.