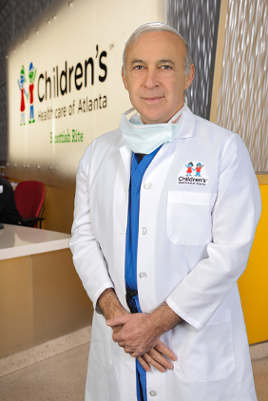 The Children's Care Network (TCCN) recently awarded Andrew Reisner, MD, with the 2020 TCCN Award of Merit for his significant contributions to pediatrics. The recognition came during TCCN's first State of the Union webinar for physician members and practice administrators.
Dr. Reisner, the Elaine and John C. Carlos Chair of Neurotrauma and Medical Director for the Concussion Program at Children's Healthcare of Atlanta and Associate Professor of Neurosurgery at Emory University, has been involved with TCCN's quality improvement efforts since it began, serving on the Quality Assurance Council.
He guided the implementation of the Concussion Toolkit in 2015, which has resulted in a reduction of complications from concussions in children. In addition, there has been a decrease in the number of children and adolescents who return to an Emergency department or Urgent Care center for a second visit for concussions. These improved quality outcomes have been presented to pediatric communities throughout the nation, including the Pediatric Trauma Society, and published in The Journal of Pediatrics. Now, the Children's Concussion program has been adopted by numerous centers here in the U.S. and across the globe.