Emory University School of Medicine offers a post-doctoral training program in sleep medicine. The Emory Sleep Medicine Fellowship program enrolls four fellows per year for a 12-month period.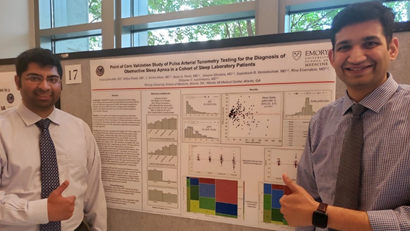 The specific goals of the training program in sleep medicine are as follows:
To develop excellence in the practice of sleep medicine
To teach the appropriate technical skills and ability to interpret polysomnography and other diagnostic tools used in sleep medicine
To teach basic administration and management of a sleep center
To encourage fellows to teach sleep medicine to each other, students, house staff, and attending staff
To interest fellows in basic and clinical research and allow them an opportunity to experience a research project first hand in hopes that this exposure will result in their continuing research in an academic setting. A meritorious project pursued to completion is expected by each fellow.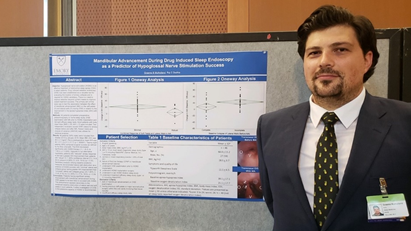 Research Training
The primary goal of the research experience is for the fellow to develop the intellectual skills to perform scholarly clinical research. Fellows may choose to develop an original research project under the guidance of their mentor, thereby learning how to analyze data, prepare and deliver scientific presentations, and write and publish original scientific manuscripts.
All fellows are encouraged to meet with a variety of potential research mentors during their clinical rotations. Although it is strongly encouraged that fellows choose a member of the Emory Sleep Center faculty as their primary mentor, in specific cases a fellow may work with a mentor from outside the Division, particularly if that mentor has a collaborative relationship already established with one or more of our faculty.
Other academic pursuits may include writing a review paper, book chapter or case report; performing a meta-analysis; collaborate on ongoing studies; or reviewing sleep center or other databases and performing retrospective reviews.
Each fellow will be expected at a minimum to complete one of these tasks during their fellowship. Sleep-related research projects are numerous at Emory, and many of the faculty in the center have their own ongoing research projects. Any research project will be mentored by one of the Emory Sleep Center senior faculty.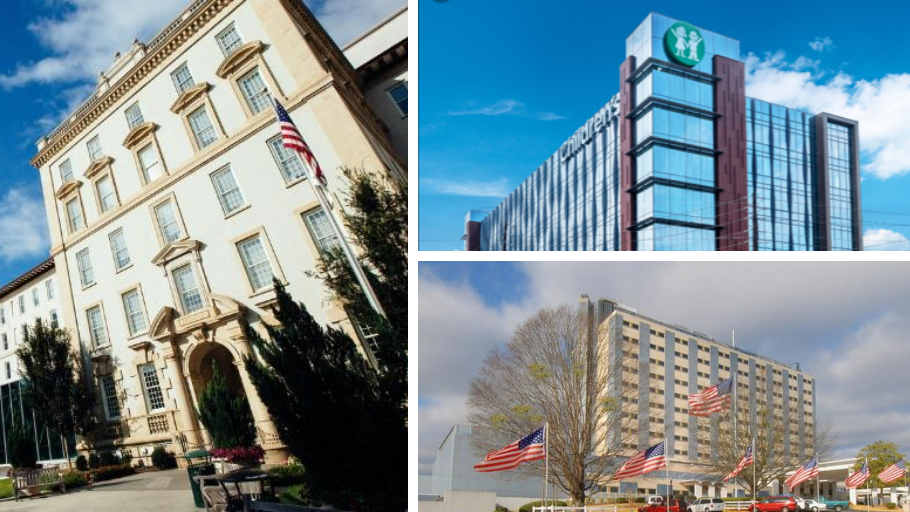 Clinical Training
Clinical training takes place at three sites across the Emory campus and Atlanta area locations:
For each outpatient clinic, the fellow will see patients under the appropriate supervision of a faculty member. The fellows have a continuity clinic at the Atlanta VA Medical Center. The fellow will have ample time to read sleep studies and home sleep apnea tests and will be able to participate in the interpretation of those studies performed on his/her patients, as well as patients not specifically designated to a fellow.
Fellows will also rotate in ENT, Bariatric Surgery, CBT and Dentistry services.
Didactic Conferences
Although the Emory Sleep Medicine fellows train at multiple sites, our faculty and trainees maintain close communication with each other through our weekly conferences.
Rotations may have other conferences, however there are three conferences that require mandatory attendance regardless of rotation:
Monday Case conference – 8:30 – 9:30 a.m.
Monday Journal Club conference (monthly) – 9:30 – 10 a.m.

Wednesday Atlanta VA Medical Center noon conference - 12:00 – 1:00 pm
Absences from or tardiness in attendance to these conferences because of clinical workload are NOT acceptable. A minimum attendance of 80% (excluding excused absences) is required for fellow promotion and graduation. It is the fellow's responsibility to "sign in" at each of these conferences to get credit for attendance.