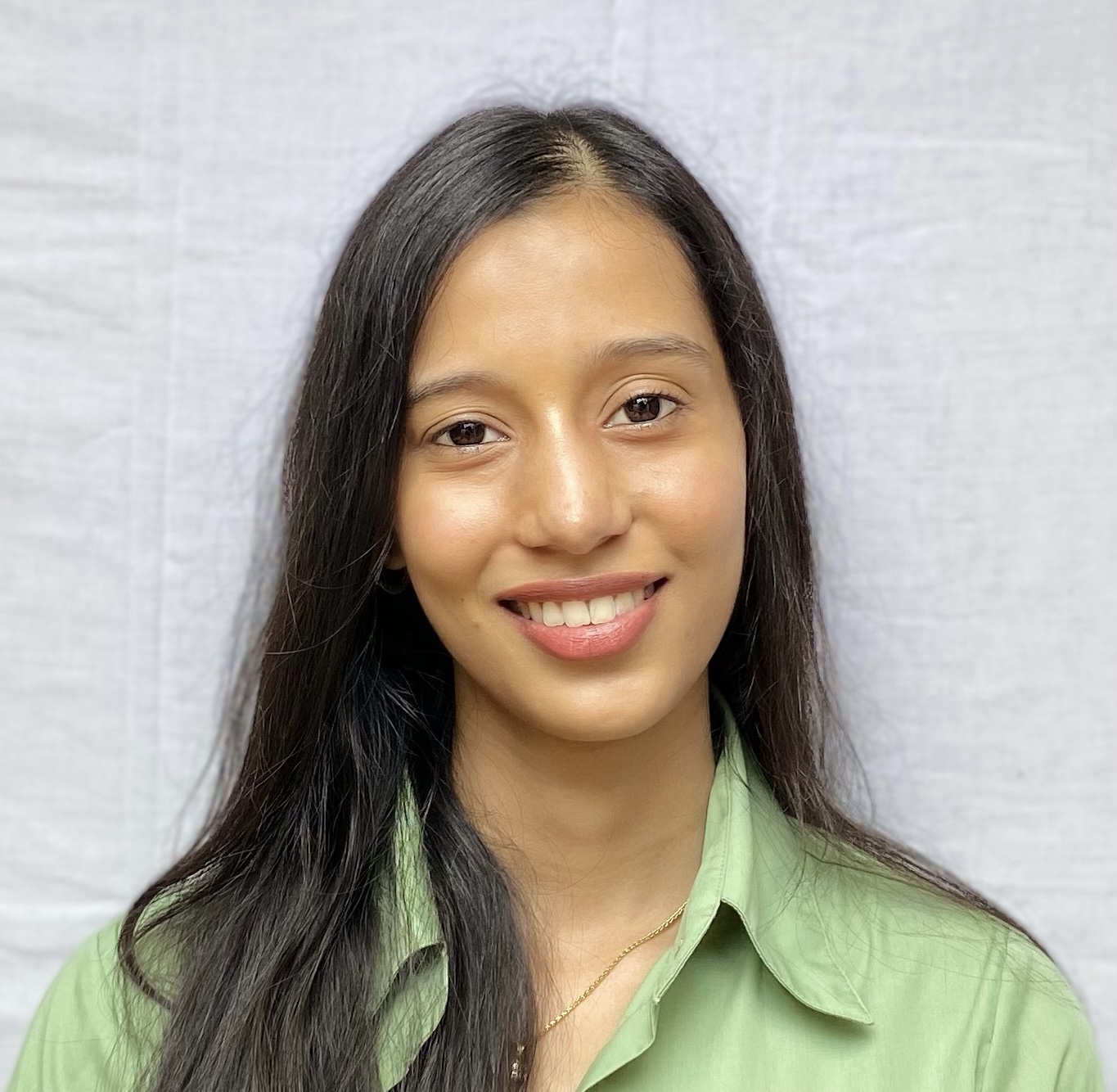 Sharanya Iyer grew up in Bengaluru, India. She graduated in July 2021 from Ramaiah Institute of Technology (RIT), Bengaluru with Bachelor of Engineering in Biotechnology.The summer after her freshman year at RIT she worked as an intern at Dystrophy Annihilation Research Trust ( DART), a research lab in India focusing on Duchenne Muscular Dystrophy (DMD). She discovered genetic counseling when DART conducted a neuromuscular screening and awareness camp in Tumkur,India, where she shadowed a clinical geneticist.  This camp served as a poignant reminder about the decreased accessibility to genetic health services in her country due to lack of awareness and/or language barriers. She further explored her passion for patient advocacy when she interned with Open Platform for Orphan Diseases ( OPFORD)  an digital resource aimed at providing support to patients and caregivers of rare diseases
Sharanya worked as a genetic counseling intern at Bluegene, a telehealth company that provides genetic services and also volunteered as a crisis counselor at a suicide prevention hotline, providing emotional support to callers struggling with depression, anxiety or domestic abuse etc. Her interest in genetics and psychology combined with the myriad of enriching experiences she had gained motivated her to become a genetic counselor.
Sharanya is ecstatic to be a part of the Emory GCTP with it's most diverse class (yet!) and is looking forward to explore Atlanta and all of the fun outdoor activities that it has to offer. In her free time she enjoys discovering coffee shops, trying  different cuisines and learning new languages.