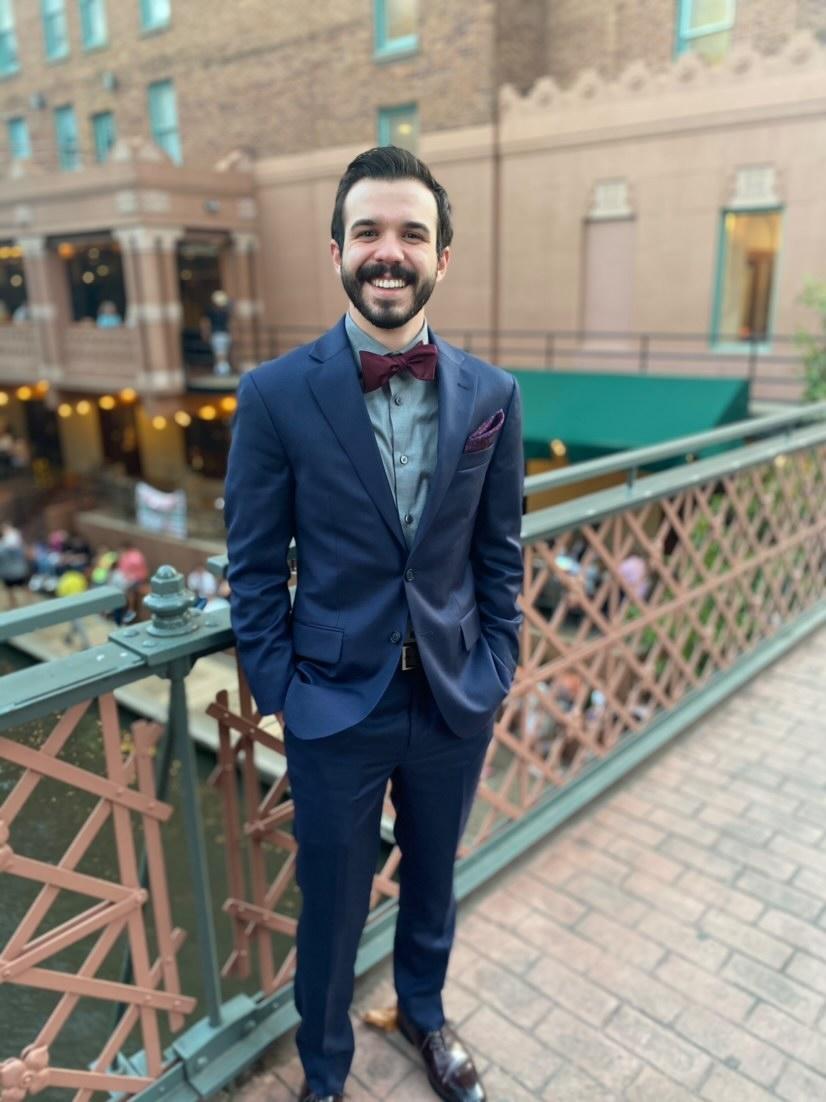 Lucas Lopez grew up in Round Rock, Texas. He graduated from Hardin-Simmons University in Abilene, TX in May 2021 with a BA in Biology and minors in Biochemistry, Spanish, and Honors. During his time in undergrad, Lucas did a ton to stay busy. When he wasn't taking naps, he was leading Bible studies, presiding over his fraternity, working as a tour guide, hyping up his teams during welcome weeks, planning activities on the student activity board, and trying to be an all-around swell guy. He managed to finish off his college career with an Honors Thesis discussing the beautiful unity found in faith and science!
 Lucas learned about Genetic Counseling his sophomore year of college. Ever since then, he has done everything in his power to live out his passions of learning about genetics and loving people well. He had the pleasure of being a mentor for Freshman students, guiding them through the trials and tribulations of their first year while also planning amazing get-togethers. He also got to be a TA for a genetics class, encouraging students in the beauty of genetic code while also throwing in genetics jokes of the week. He had the honor of volunteering as a Crisis Counselor for the Regional Victims Crisis Center where he was an advocate for victims of sexual assault and domestic violence. He even managed to squeeze in some work on a research project focusing on Turner Syndrome.
Lucas is already having a blast exploring the vibrant and diverse city that is Atlanta! His favorite places to visit so far have been the Plaza Theatre, Centennial Park District, and The King Center. He can't wait to interact with all the amazing art, nature, and incredible people that the city has to offer!
Please don't let these puff pieces fool you. Lucas was just as anxious as you probably are to apply to genetic counseling school. He will happily ease any concerns you have about applying to Emory's AMAZING program if you click on his name and shoot him an email!