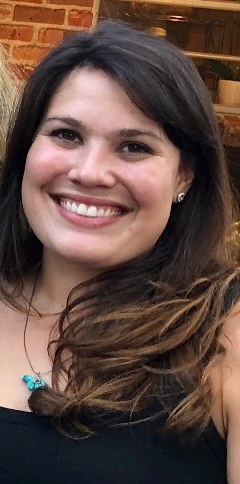 Jenna Wray is a Baton Rouge, Louisiana native who graduated from Louisiana State University in 2015 with a Bachelor of Science in Biology. During her time at LSU, she worked as a Hearing Screening Technologist where she conducted newborn hearing screening for babies at Woman's Hospital in Baton Rouge. She also volunteered in the outpatient Burn Unit at Baton Rouge General Hospital.
 After graduation from LSU, she spent some time exploring the great United States with her fiancé, Jesse, before moving to Atlanta and working at Emory Winship Cancer Center as a Genetic Counseling Assistant in the hereditary cancer program. During her time as an Emory GCA, she also shadowed non-cancer clinics including lysosomal storage disease clinic, general genetics, metabolic clinic, and prenatal clinic.
 In 2020, she moved home to Louisiana and earned her Masters of Science in Medical Genetics and Genomics from Tulane School of Medicine in New Orleans. After graduation from Tulane she returned to Atlanta and after 6 years of applying to genetic counseling programs she is finally beginning her genetic counseling career at the Emory Genetic Counseling Training Program.
Jenna is overjoyed to be back in Atlanta and back at Emory. When she's not nose-deep in her studies, she enjoys hiking, kayaking, and camping with her fiancé and beloved French Brittany spaniel, Ruby! She also loves spending time with her Kate's Club buddies and kiddos and she is ecstatic to be able to attend in person club house days again after a year of virtual only programs.