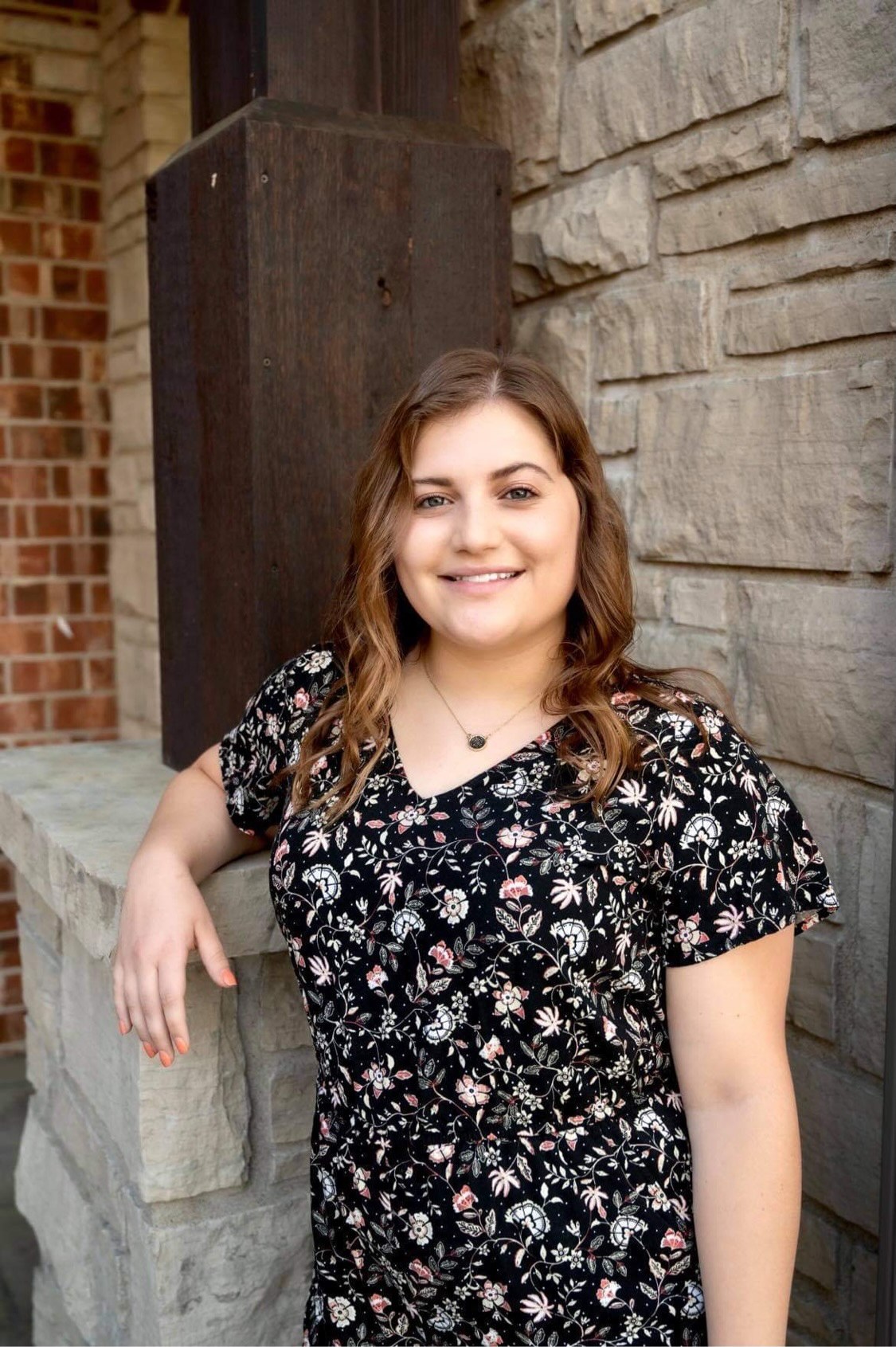 Brynn Shrom hails from St. Louis, MO where she attended the Missouri University of Science and Technology. She graduated with her B.S. in Biological Science and minors in both Chemistry and Cognitive Psychology in May 2019.
During her undergraduate career, Brynn gained research experience by participating in a variety of laboratory work. She first worked in a Genetics lab where she used bioinformatics techniques to categorize a newly discovered Australian extremophile. She then worked in a Toxicology lab studying the efficacy of doxorubicin-loaded DNA origami to treat breast cancer through in vitro and in vivo studies of SCID mice.
Outside of research, Brynn was actively involved in campus organizations, holding leadership positions in the HELIX: Life Sciences Club and Phi Sigma Biological Sciences National Honor Society. Off campus, Brynn discovered her love for counseling by volunteering to mentor at-risk elementary school children with behavioral, academic, and social developmental delays in an after-school program through the Missouri Prevention Consultants.
After graduating, Brynn fostered her interest in counseling by working at the Boys and Girls Club to teach children ages 5-16 in their summer program. She then transitioned into a more intense counseling role working as a behavioral health technician at a residential treatment center for people struggling with eating disorders. Brynn was able to hone her counseling and leadership skills working in this environment for the following two years and taking on the lead technician role during that time.
Brynn looks forward to learning more about the dynamic field of genetic counseling that exemplifies the juxtaposition of her passions caring for one's mental and physical health. In her free time, Brynn is excited to find new rooftop views, parks to walk her dog in, and the best of Atlanta's diverse food scene.