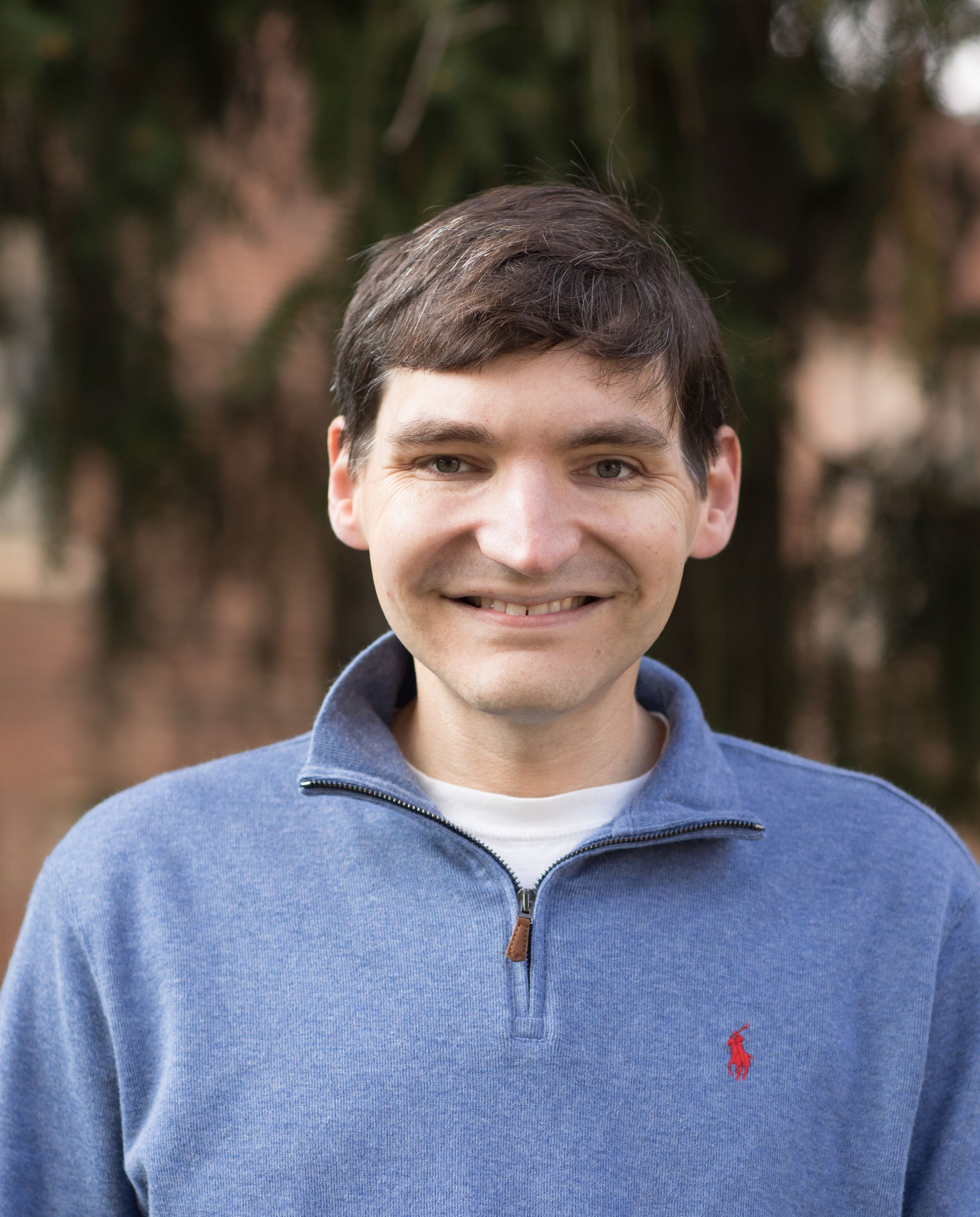 Andy King is originally from Indianapolis, IN, graduating from Purdue University with a BA in English. After graduation, he moved to Decatur and earned his Master of Divinity from Columbia Theological Seminary.
Andy spent the next decade working as a Presbyterian minister in a variety of settings. He served diverse communities of people across racial, socioeconomic, and age spectrums in Alabama, Arkansas, and Virginia. Most recently, Andy was the Presbyterian campus minister for Radford University, partnering with other faith-based and cultural organizations to care for young adults in a pivotal time of growth and stress.
 Helping college students think about their futures led Andy to consider his own career and goals. In 2016, he shadowed a genetic counselor in a prenatal clinic in Roanoke, VA. He also interviewed genetic counselors in other areas of the field across the Southeast. The more he learned, he realized genetic counseling combined skills in listening, education, and empathy that he already valued with his growing curiosity about genetics and patient-centered medical care.
Three years ago, Andy shifted roles to be the at-home parent for his 3 cute and rambunctious kids. When he's not keeping up with them, he likes listening to podcasts and audiobooks, watching geeky movies, and spending time with his wife Melissa and their affectionate cat and dog, Ralph and Ramona. Moving back to the Atlanta area has been an exciting adventure for the whole family, and Andy can't wait to delve into Emory's Genetic Counseling Training Program.