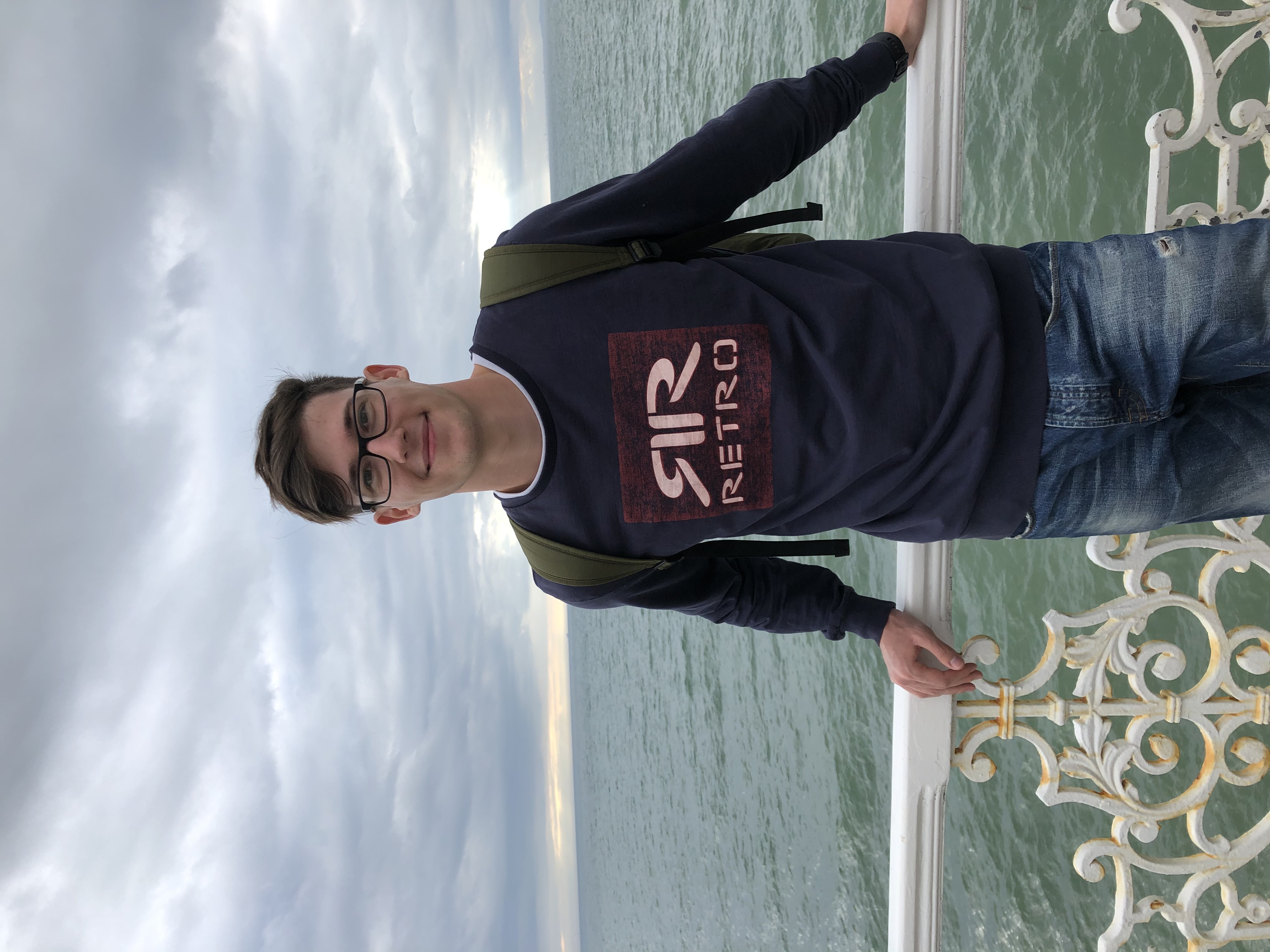 Akos Berthold grew up in Budapest, the capital city of Hungary until the end of high school, during which he did competitive pentathlon. He moved to London for his undergraduate in Sports & Exercise Medical Sciences at King's College London from which he graduated in 2021. While at King's, he helped in a number of research projects, including researching the origin of muscle fatigue and quantifying the muscle growth in the zebrafish embryo model organism. Before he decided to pursue genetic counseling, he thought he was going to work with professional athletes, therefore he completed an internship at the Hungarian National Sports Hospital in the performance diagnostics labs. Here he worked with Hungarian elite athletes, including Olympic and world champions. he was also a member of the competitive fencing team at King's College, which has given his favorite memories from undergrad.
When genetic counseling remodelled his career plans, he started shadowing genetic counselors in Hungary in one of the 2 public institutions that provide genetic counseling in Hungary. In Hungary, the core specialties are not separated, therefore he had observed a wide variety of counseling sessions from all specialties. To gain some experience in crisis counseling, he completed an intensive training to become a suicide helpline volunteer for Family Lives in the UK and volunteered there for 6 months.
In his free time he is  very active and participates in a lot of sports activities (He loves the Emory sports center, the Woodpec) while he also loves cooking, playing video games and socializing. He is  super surprised how pretty the nature in Atlanta is and also by how friendly people are here.