The H.J. Khoury Fellowship in Leukemia and Bone Marrow Transplantation is awarded annually to a recent graduate who has completed a hematology and oncology fellowship, is passionate about improving care for patients with hematological malignancies, and committed to a career in academic hematology.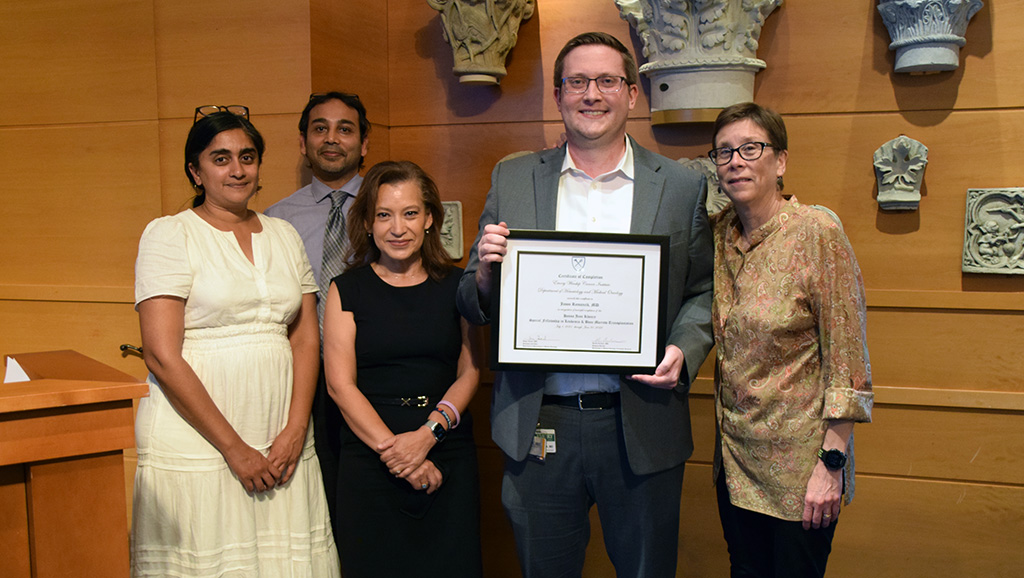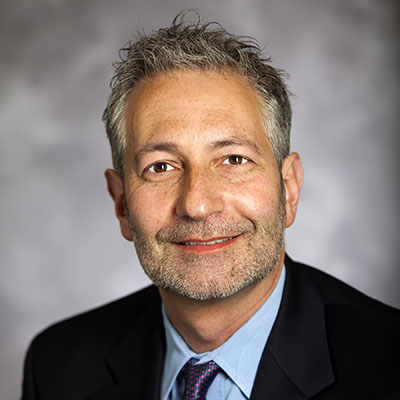 About Dr. Khoury
The H.J. Khoury Fellowship in Leukemia and Bone Marrow Transplantation was created to honor the memory of Hanna Jean Khoury, MD, who passed away in 2017.
Dr. Khoury was an international leader in hematological malignancies, focusing on chronic myelogenous leukemia and myelodysplastic syndromes. He joined the faculty at Winship Cancer Institute in 2004 as Director of the Leukemia service, and was promoted to Director of the Division of Hematology in 2009. In addition to his incredible contributions to our institution, the field of hematology and his fierce commitment to his patients, he was also a devoted teacher and mentor with a passion for developing the next generation of hematologists.
Curriculum
The fellowship is an intensive one-year program in malignant hematology, stem cell transplantation, and cellular therapy.
Fellows will have clinical responsibilities (inpatient and outpatient), dedicated research time, and mentorship to allow for professional development. The goal of the training is to adequately prepare fellows for junior faculty positions.
Fellows will complete eight weeks as the attending physician on inpatient services, dividing their time among the leukemia (4 weeks), myeloma/lymphoma (2 weeks) and bone marrow transplant/cellular therapy (2 weeks) services. Fellows will be paired with faculty mentors to provide guidance and directed learning. When not on the inpatient service, fellows will have 1.5 days of clinic per week. During the half day clinics, the fellow will see new patients, rotating through different sub-specialty clinics including, but not limited to: leukemia, myelodysplastic syndromes, myeloproliferative neoplasms, lymphoid malignancies, and graft-versus-host disease. Fellows will see and prepare a management plan independently, but will be paired with experts in the field to provide guidance. The aim and expectation is for the fellow to acquire patients with a variety of hematologic malignancies, gaining familiarity and experience with management of these complex diseases, including hematopoietic stem cell transplantation (autologous and allogeneic), and cellular therapies (CAR T-cells, vaccines).
Fellows will also design and complete a research project in their chosen area, and will participate in education of our Hematology/Oncology fellows and other trainees.
Objectives
Objectives for participating fellows are as follows:
Attend on the inpatient leukemia, myeloma/lymphoma, and bone marrow transplant/cellular therapy services and become proficient in the inpatient management of these complex patients.
Develop needed skills to become competent in the management of outpatient hematologic malignancies including acute and chronic leukemias, myelodysplastic syndromes, myeloproliferative neoplasms, and lymphoid malignancies.
Gain an understanding of the principles of both autologous and allogeneic stem cell transplantation, as well as management of acute and chronic graft-versus-host disease.
Create a research proposal and engage in additional educational opportunities to expand their research portfolio (i.e. ASH CRTI Clinical Trials Workshop).
Rotate with transplant infectious disease services and participate in weekly hemato-pathology sign out rounds.
Engage fellows and trainees and give educational lectures throughout the year.
Eligibility and Application Process
Applicants must have completed an accredited fellowship in Hematology/Oncology by the start date of the H.J. Khoury Fellowship.
Applicants must also be eligible for licensure as an MD, and for a DEA license in Georgia.
To apply, please send the following in a single email to Program Coordinator, Jennifer Gesner:
An updated CV
A statement of intent describing your reasons for pursuing the H.J. Khoury Fellowship as well as your career goals and plans, and how these may be enhanced by the fellowship
At least 3 letters of recommendation
List of H.J. Khoury Fellows
2021, Jason Romancik, MD
2019, Nour M. Moukalled, MD
2018, Nisha Joseph, MD