Welcome to Emory's Gynecology and Obstetrics Residency Program. Our mission is to train residents who will be future leaders and advocates in the pursuit of excellence in women's healthcare and the promotion of health equity. We aim to provide opportunities for residents to explore their interests and to pursue their career goals. Historically, two thirds of our residents go on to successfully pursue various fellowships. Our graduates are leaders in their community as well as regionally and nationally (local health departments/ their healthcare organization/Georgia Ob/Gyn Society/ACOG). With our relationship with the Rollins School of Public Health and the Centers for Disease Control and Prevention, many have done research in public health.

We encourage you to visit with us and consider Emory University Department of Obstetrics & Gynecology for your residency experience.
Jessica Arluck, MD
Director, Residency Program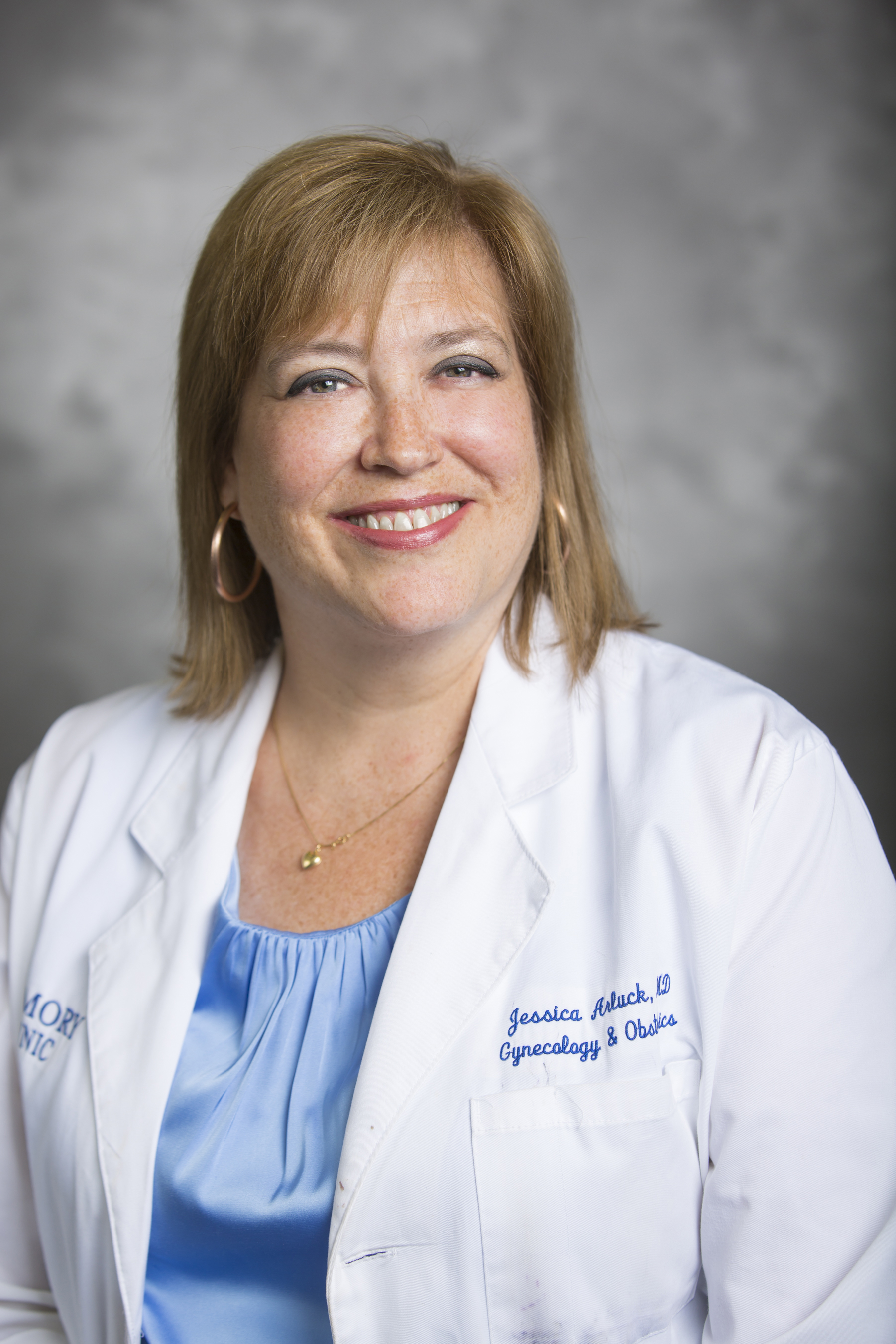 Assistant Residency Program Directors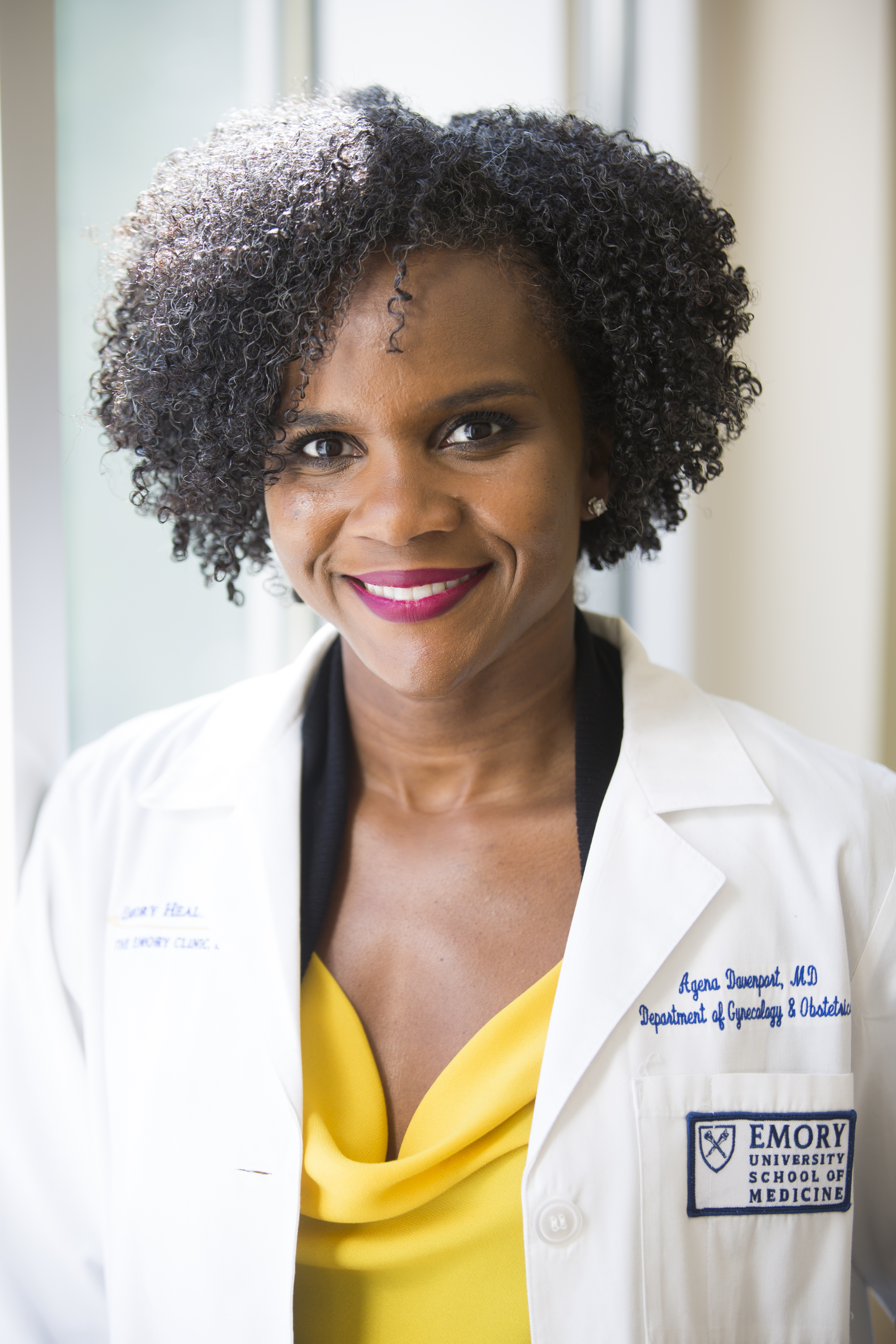 Educational Activities
Our residency program provides protected didactic time for grand rounds, various conferences, M&M, and journal club. Our simulation program consists of monthly skill sessions that cover inter-professional team training, OB, and gynecologic surgery.
Research Activities
Many research opportunities are available for basic sciences or clinical research. Residents are required to complete a research project in stages culminating with presentation of findings in the 4th year at Resident Research Day. Read more about the progressive research experience for residents.
Program Highlights
Diversity

We are diverse on multiple levels.  Our department, including faculty, residents, and fellows reflect our community. We also experience diversity through our various training sites and patient population.

Mentoring

Our faculty pursued academic medicine so that they would have an opportunity to work with the next generation of physicians, so there are many opportunities for mentorship in the department. We have a formal mentoring program with a faculty member and a resident from each PGY class.  Mentoring in this formalized manner occurs in group gatherings or one-on-one. Mentors are encouraged to provide educational and clinical support for the resident. A mentor may assist in various aspects of training; a resident may have more than one mentor, e.g. for a research project, ABOG exam preparation, etc. Residents may choose professional mentors who represent career goals; they also work with research mentors in the course of completing the resident research project.

Simulation

We have a robust monthly simulation program occurring on the 1st Wednesday of each month.  This encompasses common emergency simulations, team training, obstetric and gynecologic surgeries.  Additionally, we simulate rare events seen in OB and GYN. Residents will spend one-on-one time practicing their FLS skills with faculty that prepare you for your mandatory exam, which is an ABOG board requirement for your qualifying exam.

Wellness

It is important that our residents take care of themselves and their peers during their residency training.  We have a Resident Wellness curriculum that is incorporated into our protected didactic time.  We have spaced through the year, "Wonderful Wellness Wednesdays", were residents are relieved of their protected didactic time to attend to their wellness as they see fit.

Advocacy


Centering Pregnancy

Centering Pregnancy is a multifaceted model of group care that integrates the three major components of care: health assessment, education, and support, into a unified program within a group setting. Eight to twelve women with similar gestational ages meet together at Grady, learning care skills, participating in a facilitated discussion, and developing a support network with other group members. Each Pregnancy group meets for a total of 10 sessions throughout pregnancy and early postpartum.

The interns are assigned to a Centering group and throughout their intern year participate in a 2-hour session occurring on either a once or twice a month basis (always on Tuesday or Wednesday afternoon). 

Transgender Clinic at Grady

The Grady Gender Center is a multi-disciplinary clinic designed to address the healthcare needs of the highly marginalized transgender and gender nonconforming patient population. The role of the Ob/Gyn in this clinic is to provide culturally-sensitive healthcare for persons seeking cervical cancer screening, breast/chest cancer screening, STI screening, family planning services, fertility counseling, gender re-affirming hysterectomy/BSO, and post-operative care after gender re-affirming surgeries.  

Pediatric Adolescent Gynecology

During your 2nd year of resident training, you are exposed to various pediatric gynecological issues that will present opportunities for surgical experience, in-office procedures, and counseling.

Family Planning

Emory is the birthplace of the "Contraceptive Technology" handbook frequently used by residents and medical students throughout the United States. Our faculty are nationally recognized. Optional training is available in medical and surgical abortion in our Family Planning division. We have a Ryan Training Program with a dedicated rotation during your PGY1 year.