2023-2024 Interview Season
Please check back for updates on the 2023-2024 interview season, including dates and registration information for open houses. We plan to host voluntary in-person open houses for all interviewed applicants.

All interviews will be conducted virtually.

The Emory Family Medicine Residents will host virtual Q&A sessions to answer any questions you may have about applying to residency, virtual interviews, couples matching, what to look for in a family medicine program, and more about our program at Emory. Sessions will be held via Zoom.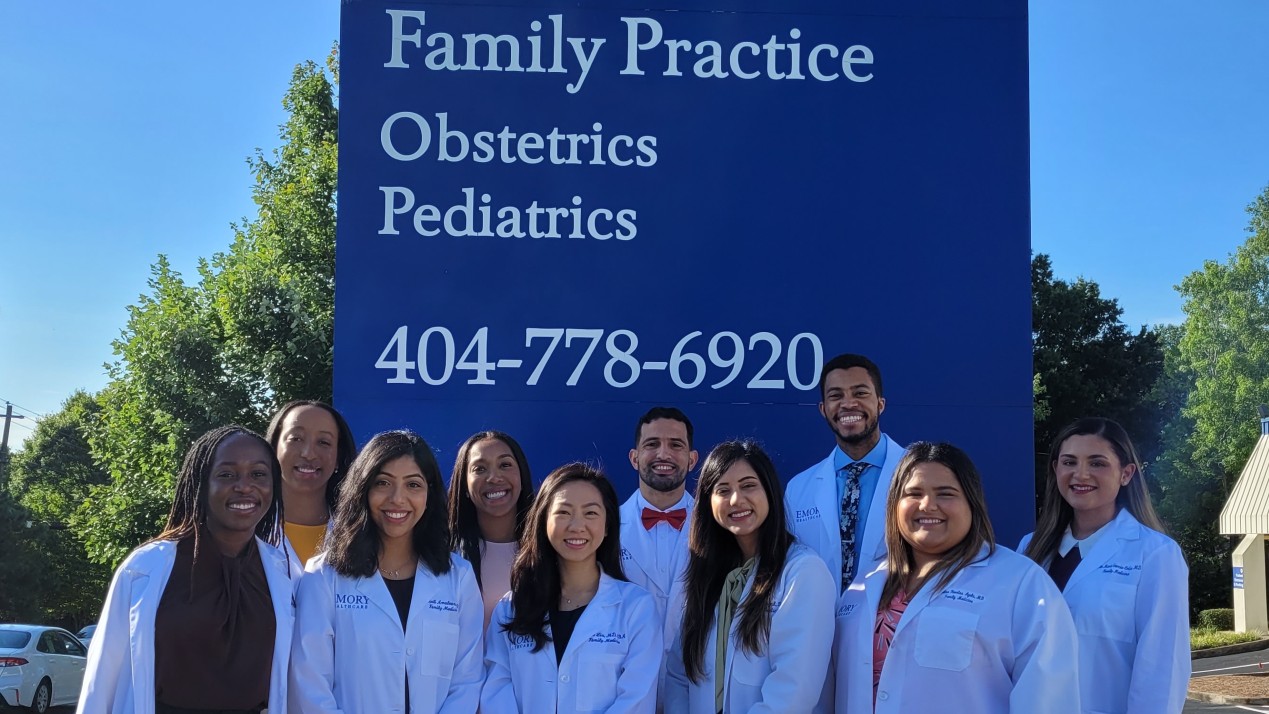 Virtual Q&A Sessions
Come learn more about our program!
August 27, 2023 at 7 pm EST
August 30, 2023 at 7 pm EST
September 9, 2023 at 7 pm EST
Council of Academic Family Medicine (CAFM) Program Signaling Statement: April 24, 2023
Applicants may send up to 5 program signals to family medicine residencies.  Programs may use these signals to make decisions when offering interviews, but should not use the presence or absence of signals when developing rank order lists. Students will want to know if they should signal sites where they have a preexisting relationship (home program[s], core sites, 4th year rotation sites, etc.).
The AAMC has provided the following guidance for program signals in the 2023-2024 application and interview cycle:
The AAMC suggests that applicants signal their most interested programs regardless of whether they are home or away rotations. This is the most fair and equitable process for all applicant types (MD, DO, and IMGs) and provides all programs that participate in receiving signals with the same information about interest level.
Family medicine residency programs should follow this guidance.
Programs should provide clear, transparent information to applicants regarding all aspects of signaling – whether the program accepts signals or not and how the programs use this information. We also strongly encourage Programs to provide clear and transparent information on interview methods (in-person vs. virtual vs. hybrid) and the holistic review criteria used to select applicants for interview (years since med school graduation, passing step scores, etc.)
Emory Family Medicine Residency Program will follow these recommendations as part of the signaling process and will be participating in the signaling process. 
PGY 1 Applicants should submit a completed ERAS application* that must include:
USMLE or COMLEX transcript

Part 1 is required
Part 2 is required 

Medical school diploma 
Academic records
Letters of recommendations

At least three letters of recommendation are required, and at least one must come from a family physician

A strong personal statement or clear articulation of goals and career trajectory
ECFMG certificate

International graduates only

Documented clinical experience in the US or Canada

International graduates only
*International medical graduates may access ERAS through the Education Commission for Foreign Medical Graduates (ECFMG).