Aparna H. Kesarwala, MD, PhD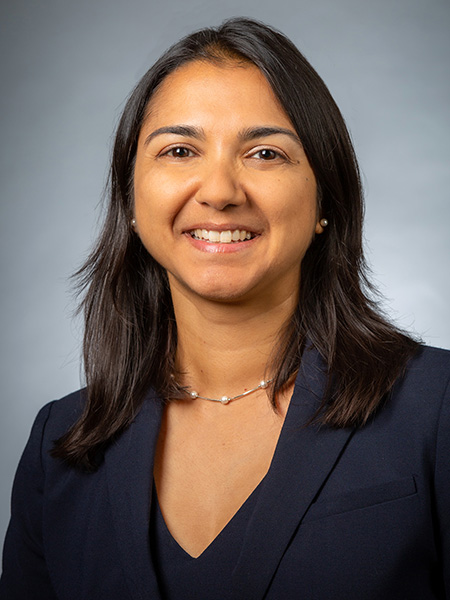 Assistant Professor
Department of Radiation Oncology
Emory University School of Medicine
Dr. Kesarwala is a physician-scientist with a research interest at the interface among radiation oncology and biology, cancer cell metabolism, and molecular imaging. Her clinical interest is thoracic radiation oncology.
Dr. Kesarwala received an AB degree in chemistry summa cum laude from Princeton University. She earned her MD and her PhD in Molecular Cell Biology from Washington University School of Medicine. She completed an internship at Yale-New Haven Hospital and a radiation oncology residency at the National Cancer Institute/National Capital Consortium.
She joined the Department of Radiation Oncology as an Assistant Professor in 2019.
Favorite amino acid: Tryptophan
Favorite cereal: Cap'n Crunch