Emory Regional Perinatal Center
Neonatal Outreach Program
The Neonatal Outreach Program of the Emory Regional Perinatal Center (RPC) promotes the delivery of high-quality neonatal care across the region by offering outreach, educational opportunities, and resources to neonatal and perinatal healthcare professionals and community partners.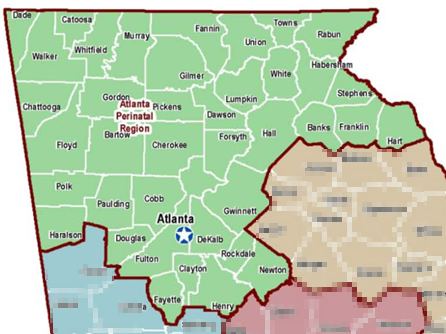 Serving the Atlanta perinatal region—a 39-county region inclusive of the Atlanta metro area and north Georgia—the Neonatal Outreach Program offers a variety of educational and supportive services, guided by routine assessments of strengths and needs across the region, perinatal outcome data, direct requests from regional clinicians, and priorities of the Georgia Department of Public Health.
Program goals:
Education: To provide—both directly and through connections to partnering organizations—educational offerings relevant to the needs and priorities of our perinatal region.
Communication & Connection: To promote coordination and collegiality across the region, among the Emory RPC (including the Angel II transport team & NICU follow-up developmental progress clinic), the 30+ neonatal and perinatal hospitals and healthcare organizations, the Georgia Department of Public Health, and community partners.
Quality: To promote high-quality newborn care through support for quality improvement initiatives, collaboration with the Georgia Perinatal Quality Collaborative (GaPQC), protocol sharing, case review, and more.
Outreach Team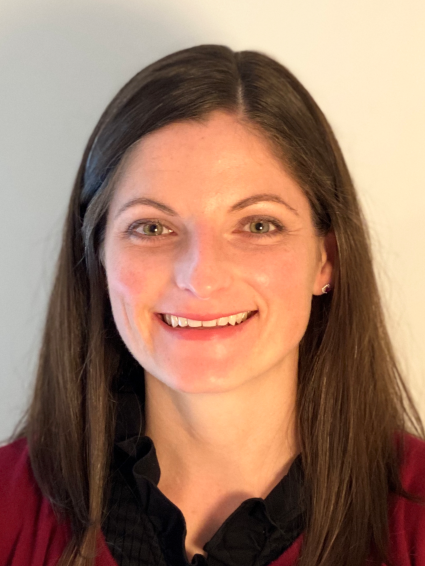 Neonatal Outreach Coordinator
Office: 404-727-2966

Kim joined the Neonatal Outreach Program in September 2020. She holds masters' degrees in nursing and public health from Emory University and is licensed as a nurse and certified as a pediatric nurse practitioner. She draws from experience in pediatric healthcare, quality improvement, coordination, and communication as she supports our perinatal region.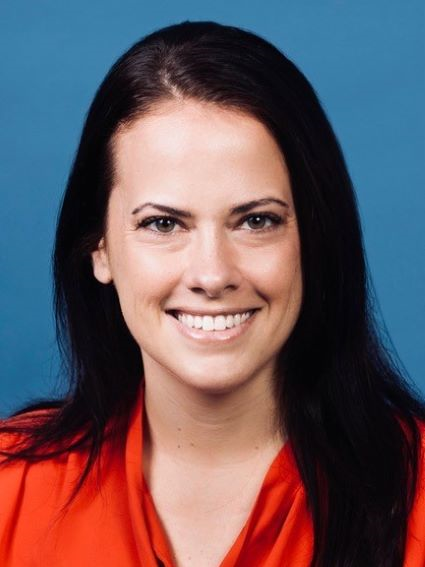 Medical Director of Outreach Education

Dr. Sternad joined the Division of Neonatology in 2021 and assumed directorship of the outreach program in summer 2023. She received her medical degree from the Medical College of Georgia and completed her pediatric residency and neonatal-perinatal medicine fellowship at Vanderbilt University. While in fellowship, Dr. Sternad also earned her Master of Public Health with a focus in epidemiology.

Her research is centered around ensuring equitable access to medical care and follow up services, particularly for families who prefer languages other than English. She is also helping to implement a more streamlined process to screen for social determinants of health and provide community resources to families.