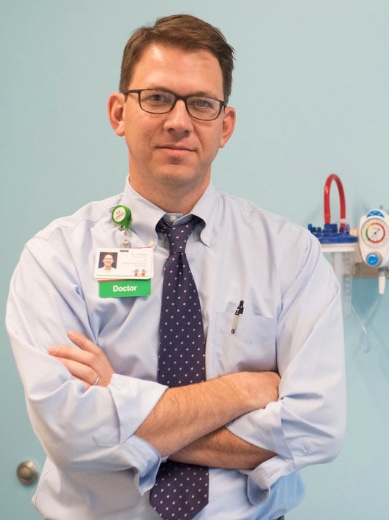 Welcome to the Division of Allergy/Immunology in the Department of Pediatrics at Emory University School of Medicine and Children's Healthcare of Atlanta! We have a great tradition of clinical care, education, and scholarship, and we are building on this solid foundation to emerge as a national leader in Allergy/Immunology. In recognition of this ambitious goal, we were given the opportunity to become an independent Division in early 2022, and I have the tremendous honor of leading this outstanding group as its new Chief. We are a patient-centered, inclusive, and collaborative team of clinicians, educators, scientists, advocates, and colleagues who support each other and act with integrity and purpose in all that we do.
It is an exciting time for our field, as our understanding of the molecular and epidemiological origins of immunological diseases is rapidly advancing. In parallel, we are now able to identify and treat these conditions with more and more sophisticated approaches including newly-approved biologic medicines for asthma and eczema, and immunotherapy for peanut allergy. We are now even able to prevent many cases of food allergies and cure life-threatening forms of immune deficiency with highly effective screening and interventional programs in infancy. Allergy/Immunology is a rewarding field in which discoveries are swiftly translated into patient care, transforming outcomes and improving quality of life for patients of all ages.
We invite you to learn more about what we do. Read more about our Division's efforts in education, research, advocacy, and clinical care – and please, reach out. We'd love to connect with you.
With best wishes, 
Brian P. Vickery, MD
Chief, Division of Allergy/Immunology
Emory University and Children's Healthcare of Atlanta 
We work closely with our Allergy and Immunology partners in the Emory Department of Medicine. For more information, visit their
research page
.