Gregory D. Myer, PhD, FACSM, CSCS*D
Gregory D. Myer, PhD, FACSM, CSCS*D brings over two decades of experience to lead the activities at Emory Sports Performance And Research Center (SPARC) located at the Atlanta Falcons Flowery Branch headquarters. Dr. Myer previously supported the founding of and directed The SPORT Center and The Human Performance Laboratory in the Division of Sports Medicine at Cincinnati Children's Hospital Medical Center. Dr. Myer has published over 450 medical manuscripts (h-Index Scopus: 78; Google Scholar: 110; Total Citations:>48,000) is recognized as an international leader in the field of athletic injuries (Ranked #1 Worldwide Expert, Source: Expertscape), injury biomechanics, injury prevention clinical trials and human performance neuroscience. Dr. Myer is commonly an invited expert speaker to the national and international symposia. He has received numerous awards for his excellence in research and is certified with Distinction and is the current recipient of the 2021 William J. Kraemer Outstanding Sport Scientist Award by the National Strength and Conditioning Association. Dr. Myer is currently a Fellow of the American College of Sports Medicine and was the recipient of Rocky Mountain University of Health Professions Outstanding Alumnus Award and Franklin College Distinguished Alumni Award as a doctoral- and undergraduate-degree recipient, respectively.
Dr. Myer is serving or has served as an investigator on several multi-million dollar federal and industry-sponsored grants in support of knee injury/concussion prevention and exercise training for performance, injury prevention, rehabilitation and health research. From a standpoint of moving the field forward with injury prevention, rehabilitation and sport performance science in the young athlete, Dr. Myer's scientific impact is highlighted by his efforts to translate scientific discovery into innovative clinically viable tools that can be widely disseminated and benefit targeted populations. Along these lines, Dr. Myer and his team have invented aNMT (patent pending-augmented neuromuscular training; pronounced "animate"), a self-guided interactive biofeedback technology for improving rehabilitation and preventing injuries. aNMT biofeedback is created and driven from a user's own real-time biomechanical (movement) data, which "animate" an interactive object that will support personalized tele-medicine of the future. The biofeedback system was awarded the Innovations funding and Third Frontier Innovation Creative Opportunity funding and has been designated as a top medical innovation targeted for commercialization accelerator programs. In line with innovations that are focused to 'make a difference,' Dr. Myer has led investigations into strategies to best prevent brain injury in response to head impact exposure in sports. Specifically, he is undertaking clinical trials that will support FDA clearance for an innovative medical device designed to prevent brain injury from sports related head impact and avert these and other negative outcomes (i.e., concussion). Building upon these achievements, Dr. Myer is uniquely positioned to lead the development of a new state-of-the-art Emory Sports Performance And Research Center (SPARC) located at the Atlanta Falcons football headquarters that will serve as the nation's leading center for research advancements and dissemination of injury prevention, rehabilitation and sport performance in young athletes.
Social Media Links:
Linkedin
PubMed

Twitter
Google Scholar
Email
Jed A. Diekfuss, PhD
Dr. Diekfuss provides unique interdisciplinary expertise that will accelerate SPARC as the premier center for injury prevention in youth athletes. Dr. Diekfuss holds Bachelor's and Master's degrees in experimental psychology from the University of Wisconsin-Oshkosh and a doctorate in kinesiology from the University of North Carolina at Greensboro (applied neuromechanics). More recently, Dr. Diekfuss specialized his research in neuroimaging and motor control while a post-doctoral research fellow at Cincinnati Children's Hospital. In direct alignment with the proposed field-based and lab-based research programs, and the overall aims of SPARC more generally, his primary expertise is in the neuroscience of human movement. Specifically, he integrates novel neuroimaging methods to discover the brain mechanisms underlying ACL injury, injury prevention, and injury rehabilitation. Dr. Diekfuss has published extensively in movement neuroscience, highlighted by his lead author publication that received the Journal of Science and Medicine in Sport's editor's choice award for the discovery of a potential neural biomarker underlying ACL-injury risk. Dr. Diekfuss has further translated his expertise to support brain injury prevention research and has served or is serving as co-investigator on numerous intramural and extramural grants that have procured over $1.8 million in funding. Dr. Diekfuss has considerable expertise in neuroimaging analytics for a range of modalities including task-based fMRI, resting-state fMRI, structural MRI, diffusion tensor imaging, and more. Further, his expertise in interpreting neuroimaging findings within the context of human movement are directly aligned with the aims of the Dynamic Imaging Systems Creating Opportunity for Visionary Education and Research (DISCOVER) and Integrated Motion Analysis for Gross-motor Imaging & Neuroscience Exploration (IMAGINE) programs within SPARC. Dr. Diekfuss' unique, harmonized experience across neuroscience, ACL injury, sports-related concussion, and human movement will provide the expertise to propel SPARC as the premier headquarters for injury prevention research in youth athletes. Dr. Diekfuss will serve as a key faculty member at Emory and is on trajectory to achieve scientific breakthroughs that will continuously advance SPARC for years to come.
Social Media Links: 
Twitter
ResearchGate
Linkedin
Pubmed
Google Scholar
Kim Barber Foss, PhD, ATC, LAT, CCRP
Kim brings twenty-eight years of mTBI and injury prevention experience as an athletic trainer and researcher. She is a successful injury epidemiologist and has been responsible for the injury surveillance, exposure tracking, and real time management of all previous investigational clinical trial studies. Her background as an AT is vital for oversight of clinical trials and specifically the field of epidemiology for injury outcomes. Ms. Barber Foss' previous injury surveillance work as the Project Coordinator of the National High School Sports Injury Registry (NHSSIR) was a groundbreaking endeavor with participation from 250 high schools across the United States. Ms. Barber Foss is very experienced in large scale injury surveillance and exposure tracking. She co-authored one of the most influential manuscripts on sport-related mTBI incidence in the Journal of the American Medical Association. Ms Barber Foss maintains extensive experience in collecting high-quality, electrophysiological data across numerous published studies. She has published extensively, most notably in injury epidemiology, biomechanics, and brain injury. Ms. Barber Foss is also a member of national, district, and state athletic training associations and belongs to several committees within those organizations including the NATA Analytics and Outcomes Committee. She is also on the Board of Directors of the National Operating Committee on the Standards of Athletic Equipment (NOCSAE) representing the NATA. Kim has been recognized for her excellence in athletic training where she has received the 2018 Gatorade Secondary School Athletic Trainer of the Year District 4, 2019 NATA Service Award, 2020 NATA Most Distinguished Athletic Trainer Award, and 2020 NATA Secondary School Athletic Trainer of the Year award District 4. She was also selected as the 2019 Girl Scouts of Western Ohio Woman of Distinction. Ms. Barber Foss has the qualifications and experience to lead the SPARC research from laboratory to field based integration to impact athlete outcomes and community services.
Social Media Links:
Twitter
Linkedin
Google Scholar
Manish Anand, PhD
Dr. Anand has targeted research centering on the mechanistic understanding of human movement for advancing rehabilitation and injury prevention, ultimately focused to inform the development of enabling and enhancing technologies. Dr. Anand's dissertation entitled, "Propulsive Characteristics of Rotary Force and Its Influence on Bipedal Gait Initiation and Gait Transition Speed" integrated a combination of theoretical and experimental biomechanical analyses of the rotational actuation of legs during everyday activities to elucidate how robust dynamic movements relate to levels of rotational actuation in bipedal locomotion. Dr. Anand's unique and complimentary background in biomechanics, mechanical engineering and mechatronics fostered his integration into a NIH-funded post-doctoral research fellow position under Dr. Greg Myer where he specializes in integrating and developing MRI safe technologies and mechanisms for measuring, analyzing, and interpreting lower-extremity biomechanics during brain neuroimaging for large-scale neuromuscular training clinical trials. His expertise in software development has resulted in novel neuroimaging processing pipelines that automate a bulk of manual processing tasks and drastically improve analysis efficiency. With relation to SPARC research, Dr. Anand maintains extensive experience with the biomechanical measurement systems proposed to be utilized and has developed custom tools to facilitate acquisition and analysis of the of these measurements. Through the Integrated Design, Engineering, & Automation (IDEA) program, Dr. Anand will develop state of the art MR compatible lower extremity movement systems to advance the goals of the IMAGINE program. Dr. Anand's complimentary expertise with engineering and biomechanics supports almost all aspects of the research team assembled to integrate cutting edge neuroscience and biomechanics to optimize injury prevention and rehabilitation strategies in youth.
Social Media Links:
Twitter
Linkedin
ResearchGate
Google Scholar
Christopher Riehm, PhD
Dr. Riehm has the technical expertise and necessary experience to implement and develop highly realistic, sport-specific virtual reality testing scenarios. His PhD work focused on understanding the linkage between human perception and action using immersive virtual reality. The present study team's ongoing U01 and R01 clinical trials investigate the biomechanical and neural mechanisms underlying the transfer of learned movement patterns to virtual reality scenarios that mimic the cognitive, perceptual, and motor demands of dynamic sport. Developing such sport-specific scenarios (e.g., heading a soccer ball while navigating defenders and teammates within an entirely 'virtual' environment) requires specific, technical programming knowledge as well as a deep understanding of human behavior. During his time within Dr. Gregory Myer's SPORT laboratory, Dr. Riehm demonstrated this capability while refining his virtual reality programming expertise that will be used to advance the testing scenarios for the Virtual-reality Immersion for Sport Integration and Optimized by Neuroscience (VISION) program, within SPARC, for years to come. Specifically, Dr. Riehm has considerable knowledge of Unity—the most advanced and flexible virtual reality programming software—and oversees all aspects of virtual reality implementation, both inside the biomechanics laboratory and MR environments.
Social Media Links:
Linkedin
Google Scholar
ResearchGate
Andrew Schille, MS
Andrew is a clinical research coordinator II who maintains considerable knowledge pertaining to motion analysis system recording and data clean up. Like Mrs. Kitchen, Mr. Schille is trained in the implementation of our neuromuscular training programs, but he also has procured valuable experience working with biomechanical data collection and processing. Specifically, he has collected, cleaned, and managed motion analysis data from our NIH funded projects and will provide a similar role at SPARC, while also providing Drs. Anand and Schlink support for all biomechanical data analyses.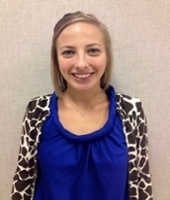 Alexis B. Slutsky-Ganesh, PhD, ACSM-CEP
Dr. Slutsky-Ganesh focuses on using neuroscience to advance research in the fields of human movement and exercise psychology. Dr. Ganesh has a background in exercise physiology (Bachelor's and Master's) and is a certified clinical exercise physiologist through the American College of Sports Medicine. Dr. Ganesh earned a PhD in kinesiology from the University of North Carolina at Greensboro (specializing in exercise psychology) where she was able to apply her clinical exercise physiology skills into a laboratory setting by designing exercise protocols aimed to enhance brain function in both young and older adults. During her doctoral program, Dr. Ganesh developed an in-depth understanding of neuroimaging data, fMRI/MRI study design, and neuroimaging analytics more broadly. For instance, Dr. Ganesh was awarded funding to attend competitive, neuroimaging workshops taught by experts in the field to accelerate her development as an independent expert in neuroimaging analytics. Currently, Dr. Ganesh is a postdoctoral research fellow at the University of North Carolina at Greensboro serving as the primary neuroimaging analyst on a NIH R01. The funded project is a physical activity intervention for middle-aged adults with a family history of Alzheimer's, and Dr. Ganesh is responsible for all neuroimaging data management, quality assurance, preprocessing, analyses and interpretation of structural MRI, task-based fMRI, resting-state fMRI, and diffusion tensor imaging data. Likewise, as part of Dr. Myer's current team, Dr. Ganesh serves a similar role as a neuroimaging analyst to efficiently and effectively reduce neuroimaging data. She has expertise with novel analytic, including neurite orientation and dispersion density imaging (NODDI) analyses, which provides more specific markers of brain white matter microstructure that will be critical to advancing one of the missions of SPARC (i.e., understanding and ultimately preventing head trauma in sport). As a key supporting member of SPARC, Dr. Ganesh will work in lockstep with Dr. Diekfuss to refine SPARC fMRI methodology, develop new paradigms and grant proposals, and contribute to the processing and interpretation of neuroimaging data.
Social Media Links:
Twitter
ResearchGate
PubMed
Taylor M. Zuleger, BA/BS
Taylor Zuleger is a PhD Candidate with more than six years of combined neuroscience-related research experience at the University of Wisconsin-Green Bay, Northwestern University, University of Cincinnati, and Emory SPARC. Mr. Zuleger maintains considerable experience in electroencephalography (EEG) analyses and functional magnetic resonance imaging (fMRI) as it relates to human behavior. His work aims to translate neuromechanistic discoveries toward novel sports-related injury-risk reduction and injury rehabilitation strategies. For instance, Mr. Zuleger is isolating brain functional and structural alterations following concussive and sub-concussive impact exposure, with a goal to deconstruct how neurologic impairment could lead to long-term neuromuscular dysfunction.  By expanding his expertise across complementary assessment modalities and employing advanced analytics, including 3D motion analysis technologies and psychophysiological interaction analyses (PPI), Mr. Zuleger's work is expected to translate to novel intervention strategies that adopt a top-down treatment approaches to maximize outcomes for adolescent athletes. Mr. Zuleger is a key member of the DISCOVER and IMAGINE programs and supports all aspects of MRI-related data collection, data analysis, and grant/manuscript development.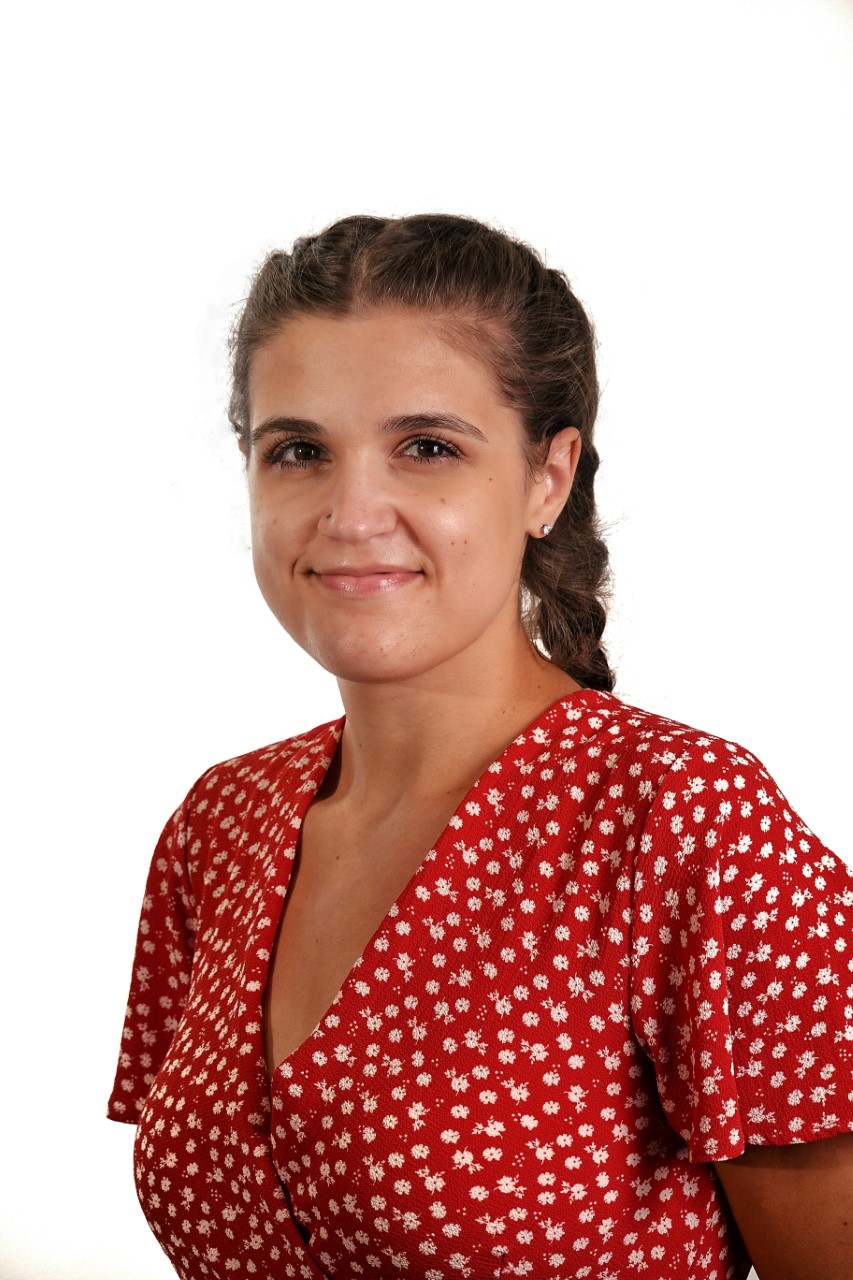 Shayla Warren, BA/BS
Shayla is a Clinical Research Coordinator II, with a combined 5 years of research experience. She has extensive experience with electroencephalography acquisition and conducting research amongst pediatric populations. Previously, Ms. Warren assisted with research pertaining to mild traumatic brain injury, sport psychology, facial processing, language and literacy in at-risk pediatric populations, and ethical decision making. At Emory SPARC, she aims to further isolate brain alterations associated with childhood and adolescent brain injury to support the development of novel injury prevention technologies. Specifically, she utilizes modalities including functional magnetic resonance imaging and electroencephalography to inform novel treatments that promote neural recovery. Ms. Warren brings her expansive experience with prospective longitudinal clinical trials and pediatric research to support all study activities at Emory SPARC, with a primary focus on the neurologic assessment methods and protocols.
Jake Slaton, MS, CSCS
Jake is a Clinical Research Coordinator II and comes to SPARC with over 7 years of sport performance coaching, experience which is used to assist SPARC with the training interventions of ongoing performance research. Recently, Mr. Slaton served the Olympic Training Site at East Tennessee State University as a sport scientist where he helped aid in the athlete monitoring process through force plate testing and skeletal muscle ultrasonography. Using this prior experience, Mr. Slaton supports SPARC's research involving neuromuscular performance and skeletal muscle imaging with the ultimate goal of optimizing training interventions that can mitigate sport-related injury risks.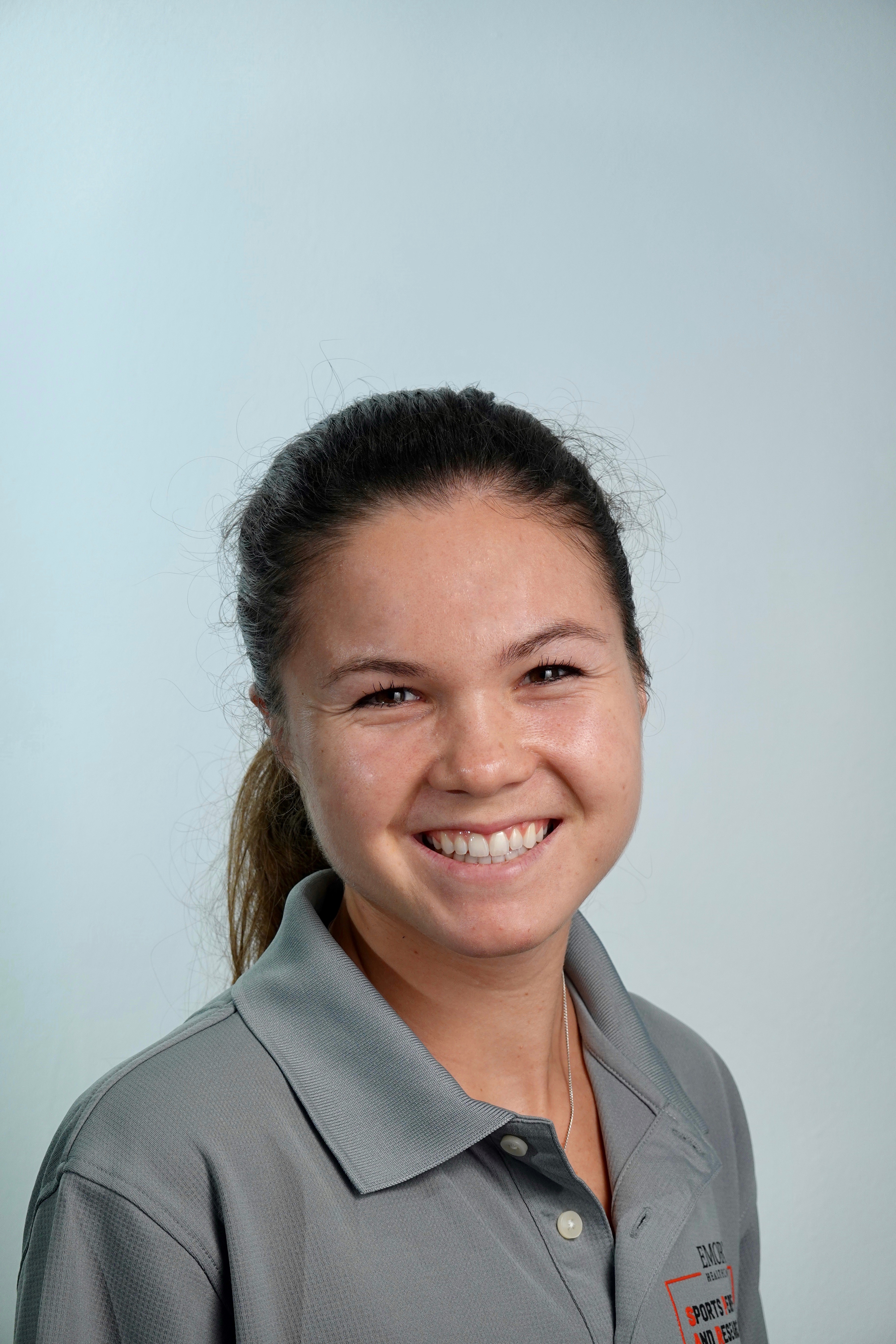 Camryn Petit, BS
Camryn is a Graduate Research Fellow who has a combined 3 years of research experience in neuroscience, sports medicine, and environmental medicine. Ms. Petit recently graduated from the University of North Carolina- Chapel Hill with a Bachelor of Science degree in Neuroscience and minors in Chemistry and Spanish. As an undergraduate, Ms. Petit worked as a research fellow in the Matthew Gfeller Sport-Related Traumatic Brain Injury Research Center where she assessed pre-concussive and post concussive symptomatology and conducted performance-based testing on student athletes and military soldiers. Ms. Petit also interned with SPARC in the summer of 2021 where she helped with biomechanics testing and data analysis for the aNMT project. Ms Petit returns to SPARC as a fellow to serve as a key member of the ACL reconstruction projects and to support all aspects of data collection, data analysis, and manuscript development.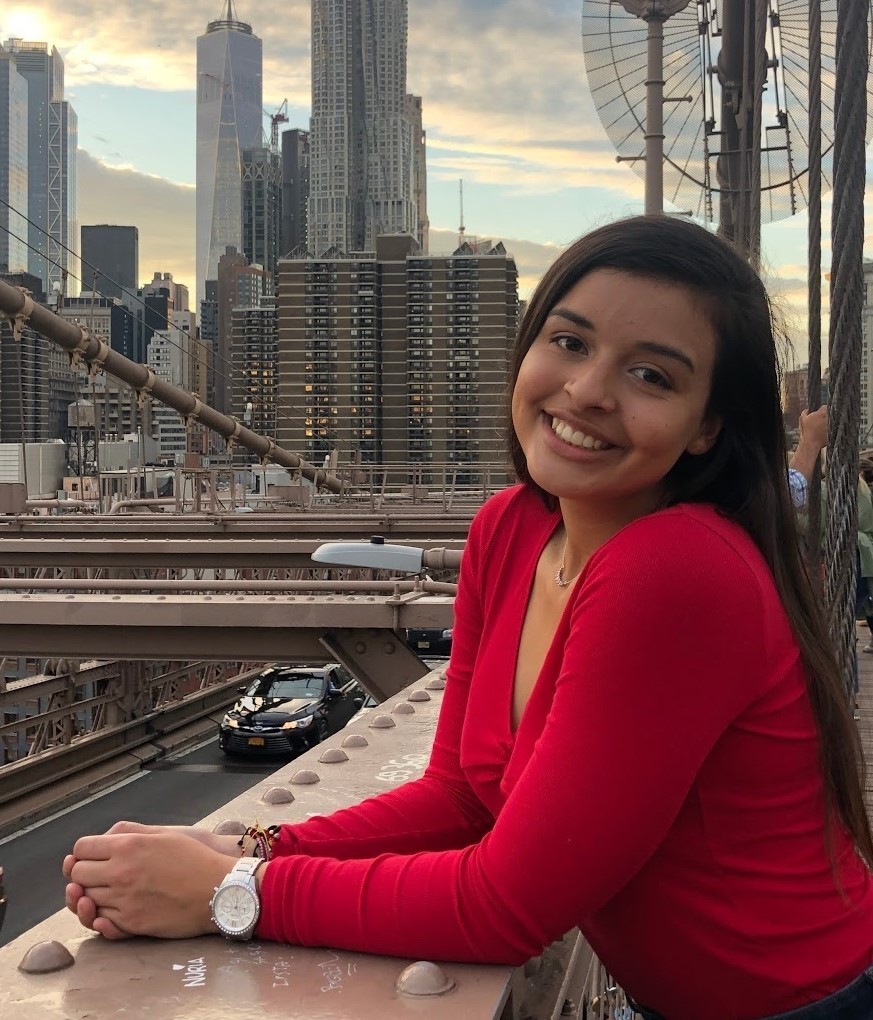 Melanie Valencia, BS
Melanie is a Research Specialist at SPARC with an extensive background in orthopedics. In the past, she was a registered orthopedic technologist, where she worked in both the clinical and surgical settings primarily with lower extremity pathologies. She later went on to perform research in orthopedics at Cornell University, where she studied the lubrication of joint surfaces and worked towards developing treatments for joint disease. At the same time, she worked with the university to identify and address inequities in collegiate-level STEM courses. Following this, she studied the psychological impacts of exercise and how exercise affects health outcomes.
Recently, Melanie graduated from Cornell University with a degree in Human Biology, Health, and Society.
At SPARC, she is currently working on data collection and processing for the aNMT and FCF studies. Overall, Melanie has contributed to SPARC by applying her experience in orthopedics, exercise, and addressing inequities to investigate why certain athletes incur more injuries than others.