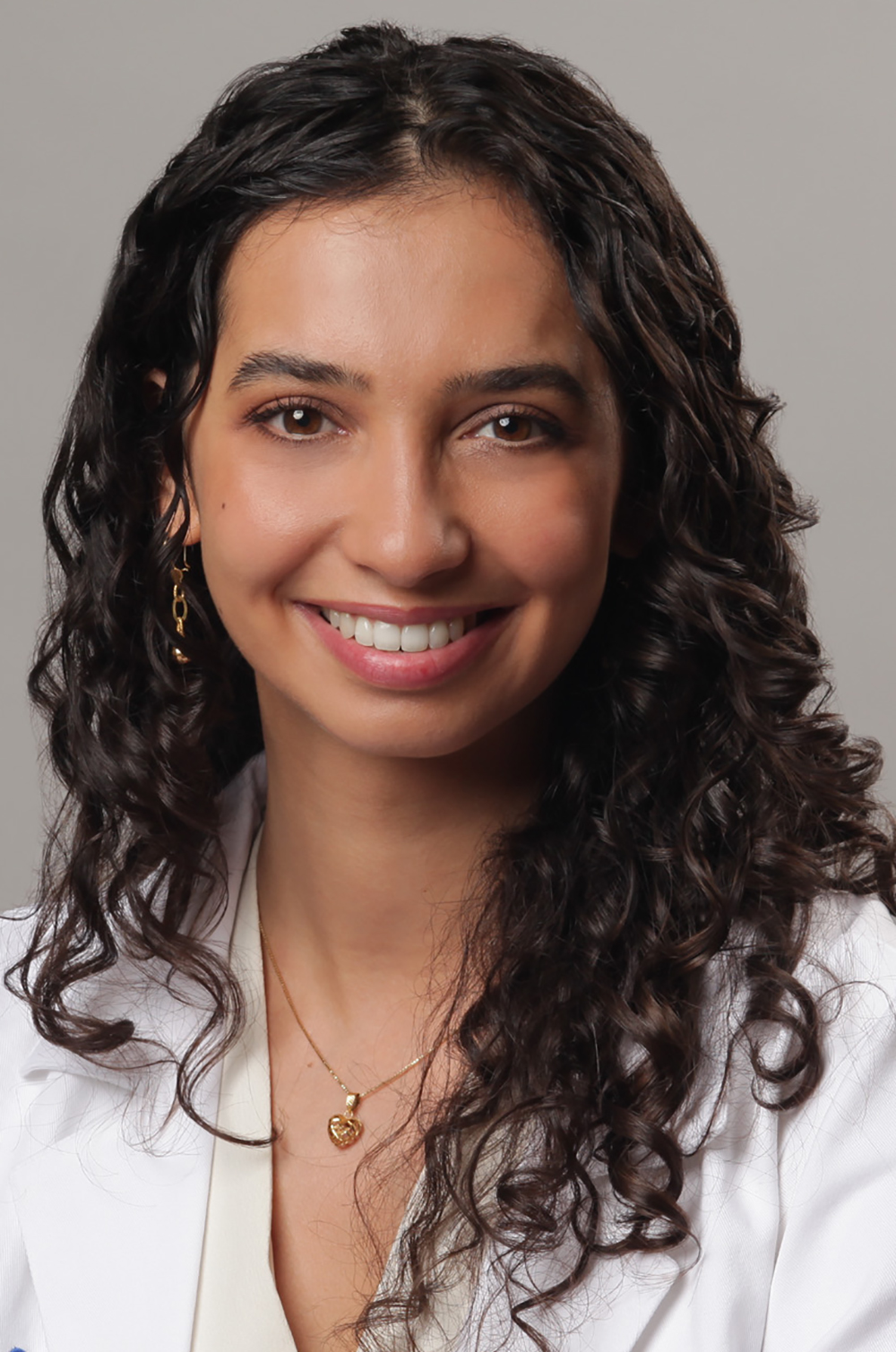 Year
Hometown
Areas of Interest
Critical care
Trauma
Vascular
Global neurosurgery
Future Plans
Awards/Honors
Future Neurosurgeons Foundation James E. Boggan Award, 2022
Joseph B. Whitehead Surgery Scholarship, 2021
Emory Global Child Health Interdisciplinary Education Award, 2020
Gold Humanism Honor Society, 2020
Memberships
American Association of Neurological Surgeons
Congress of Neurological Surgeons
Global Neurosurgery Committee
Wilderness Medicine Society
Women in Neurosurgery
World Federation of Neurological Surgeons
Hobbies
BS, University of Southern Mississippi, 2018
MPH, Emory University, 2022
MD, Emory University, 2022
Malcolm JG*, Douglas JM*, Greven A, Rich C, Dawoud RA, Hu R, Reisner A, Barrow DL, Gross RE, Willie JT. "Feasibility and Morbidity of Magnetic Resonance Imaging-Guided Stereotactic Laser Ablation of Deep Cerebral Cavernous Malformations: A Report of 4 Cases." Neurosurgery. 2021 Jul 16.
Saad H, Bray D, McMahon JT, Philbrick B, Dawoud RA, Douglas JM, Adeagbo S, Yarmoska S, Agam M, Chow J, Pradilla G, Olson JJ, Alawieh A, Hoang K. "Permanent CSF Diversion in Adults with Posterior Fossa Tumors: Incidence and Predictors." Neurosurgery. Accepted for publication. 
Lee MY, Upadhyay AA, Walum H, Chan CN, Dawoud RA, Grech C, Harper JL, Karunakaran KA, Nelson SA, Mahar EA, Goss KL, Carnathan DG, Cervasi B, Gill K, Tharp GK, Wonderlich ER, Velu V, Barratt-Boyes SM, Paiardini M, Silvestri G, Estes JD, Bosinger SE. "Tissue-specific transcriptional profiling of plasmacytoid dendritic cells reveals a hyperactivated state in chronic SIV infection." PLoS Pathog. 2021 Jun 28;17(6):e1009674. 
Pettitt-Schieber B, Kuo M, Steehler A, Dong A, Fakunle O, Manalo T, Mercury O, Simpson F, Guissé N, Studer M, Poirier MV, Philbrick B, Grady Z, Higgins M, Gallo L, Danko D, Dawoud R, Pettitt B. "Implementation and evaluation of eight virtual surgical electives for medical students during the COVID-19 pandemic." Am J Surg. 2021 Aug;222(2):248-253. 
Dawoud RA, Philbrick B, McMahon JT, Douglas JM, Bhatia N, Faraj R, Greven A, Buster B, Rindler RS, Laxpati NG, Gary MF. "Letter to the Editor 'Virtual Neurosurgery Clerkship for Medical Students'. "World Neurosurg. 2020 Jul;139:456-459.
Barrenas F, Raehetz K, Xu A, Law L, Green RR, Silvestri G, Bosinger SE, Nishida A, Li Q, Lu W, Thomas MJ, Chang J, Smith E, Peng X, Weiss J, Dawoud RA, Richter GH, Trichel A, Ma D, Apetrei C, Pandrea I, Gale Jr. M. "Macrophage-associated wound healing contributes to African green monkey SIV pathogenesis control." Nature Communications. 2019; 10(1). 
Upadhyay AA, Kauffman RC, Wolabaugh AN, Cho A, Patel NB, Reiss SM, Havenar-Daughton C, Dawoud RA, Tharp GK, Sanz I, Pulendran B, Crotty S, Lee FE, Wrammert J, Bosinger SE. "BALDR: a computational pipeline for paired heavy and light chain immunoglobulin reconstruction in single-cell RNA-seq data." Genome Medicine. 2018;10:20.
Carnathan D, Lawson B, Yu J, Patel K, Billingsley JM, Tharp GK, Delmas OM, Dawoud R, Wilkinson P, Nicolette C, Cameron MJ, Sekaly RP, Bosinger SE, Silvestri G, Vanderford TH. "Reduced Chronic Lymphocyte Activation following Interferon Alpha Blockade during the Acute Phase of Simian Immunodeficiency Virus Infection in Rhesus Macaques." Journal of Virology. 2018;92(9).
Palesch D, Bosinger SE, Tharp GK, Vanderford TH, Paiardini M, Chahroudi A, Johnson ZP, Kirchhoff F, Hahn BH, Norgren RB, Patel NB, Sodora DL, Dawoud RA, Stewart CB, Seepo SM, Harris RA, Liu Y, Ravenndran M, Han Y, English A, Thomas GWC, Hahn MW, Pipes L, Mason CE, Muzny DM, Gibbs RA, Sauter D, Worley K, Rogers J, Silvestri G. "Sooty mangabey genome sequence provides insight into AIDS resistance in a natural SIV host." Nature. 2018;553(7686):77-81.