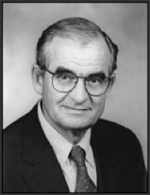 Our first Chairman of the Neurosurgery department at Emory, Dr. George T. Tindall, was a pioneer in the field of neurosurgery. Dr. Tindall graduated from the University of Mississippi in 1948.  He received his M.D. in 1952 from the Johns Hopkins School of Medicine, graduating Alpha Omega Alpha. After entering the surgical training program at Duke University, he completed his training in 1961.  Dr. Tindall has played a leading role in organized neurosurgery. He has published over 200 papers in peer-reviewed journals on a variety of neurosurgical subjects, including his major research interests of vascular disease, head injury and pituitary tumors, and has contributed numerous chapters to neurosurgical textbooks and co-authored several others. In 1973, he was appointed Chief of the Division of Neurosurgery and Professor of Surgery at Emory University School of Medicine. During the next 23 years, he sought to enhance the clinical, research and publications activities of Emory's Neurosurgery program.  In 1989, through his leadership, the program achieved departmental status. Upon his retirement in 1997, Dr. Tindall became Professor Emeritus. Through his forward-thinking, Dr. Tindall provided an excellent foundation upon which our department now continues to build; a foundation that set standards of excellence to which we all remain committed.
2023 Tindall Lecture - August 11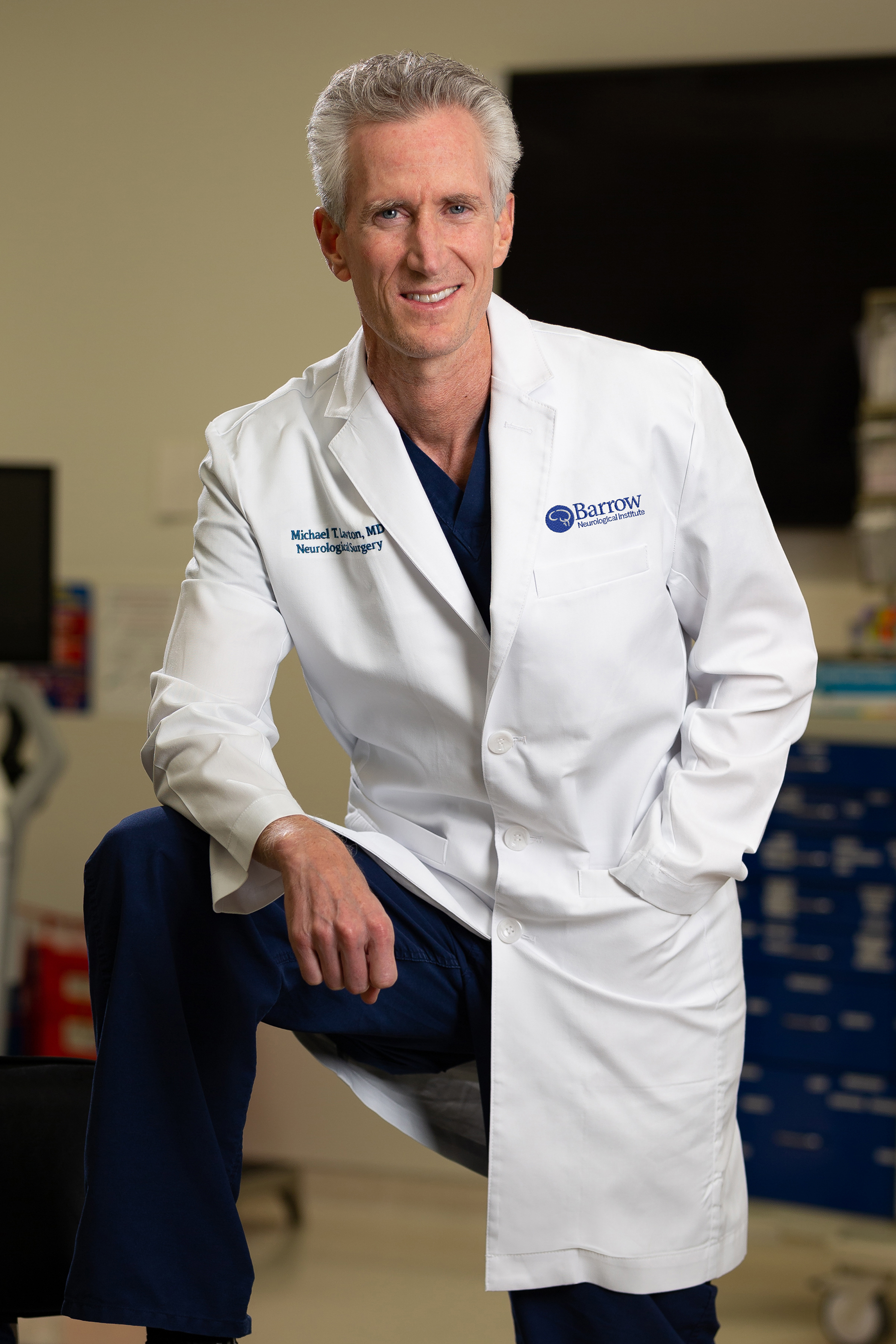 Michael T. Lawton MD
Michael T. Lawton MD is the chairman of the Department of Neurological Surgery at the Barrow Neurological Institute, as well as its President and Chief Executive Officer and the Robert F. Spetzler Endowed Chair in Neurosciences. He is chief of vascular and skull base neurosurgery, specializing in the surgical treatment of aneurysms, arteriovenous malformations, arteriovenous fistulas, cavernous malformations and cerebral revascularization, including carotid endarterectomy. As the leader of the largest cerebrovascular center in the country, he has experience in surgically treating over 4500 brain aneurysms and over 900 AVMs. He also practices skull base tumor surgery and the endovascular treatment of aneurysms. 
Dr. Lawton co-directs and conducts his research at the Barrow Aneurysm and AVM Research Center, a collaborative research group funded by grants from the National Institutes of Health that investigates the physiology of cerebral circulation and the pathophysiology of vascular malformations. His basic science investigations study the formation, underlying genetics, and rupture of brain AVMs, as well as the hemodynamics, rupture, and computational modeling of brain aneurysms. His clinical investigations study the anatomy of microsurgical approaches to vascular lesions and the outcomes of aneurysm, AVM and bypass surgery. He is the principle investigator of a NIH U54 grant and program director of the Brain Vascular Malformation Consortium, a multicenter group studying malformations associated with Hereditary Hemorrhagic Telangiectasia, cavernous malformations and Sturge Weber Syndrome. 
He has published over 500 peer-reviewed articles, over 70 book chapters and 6 textbooks, including Seven AVMs: Tenets and Techniques for Resection, Seven Bypasses: Tenets and Techniques for Revascularization and Seven Aneurysms: Tenets and Techniques for Clipping, which has won numerous awards and sold more copies than Yasargil's Microneurosurgery. His awards include the Young Neurosurgeon Award from the World Federation of Neurological Societies, the Harold Rosegay Teaching Award and the Diane Ralston Clinical and Basic Science Teaching Award. He has given over 800 invited lectures nationally and internationally, including visiting professorships at over 50 neurosurgical institutions. He has been active in resident teaching, directing the CNS Anatomy Course for Senior Residents, co-directing the AANS Vascular Skills Course and directing industry-sponsored anatomy courses. He sponsors an observership in vascular neurosurgery that has hosted more the 100 neurosurgeons and residents nationally and internationally. He co-founded Mission:BRAIN, a teaching mission to raise the level of neurosurgery practiced in developing countries and has conducted seven missions in Mexico and the Philippines. 
Previous Distinguished Professors
Previous Distinguished Professors

| | |
| --- | --- |
| Jacques Morcos, MD | University of Miami |
| Fredric B. Meyer, MD | Mayo Clinic Alix School of Medicine |
| James T. Rutka, MD | University of Toronto |
| Hunt Batjer, MD | University of Texas Southwestern Medical Center |
| Ralph G. Dacey, MD  | Washington University |
| Andres Lozano, MD  | University of Toronto |
| Anil Nanda, MD | Louisiana State University HSC Shreveport |
| Robert Solomon, MD | Columbia  University |
| Mark N. Hadley, MD | University of Alabama |
| Douglas Kondziolka, MD, MSc | University of Pittsburgh |
| Michael L.J. Apuzzo, MD, PhD (hon) | University of Southern California |
| Arthur L. Day, MD | Harvard University Medical School |
| Albert L. Rhoton, MD | University of Florida |
| Robert F. Spetzler, MD | Barrow Neurological Institute |
| Mitchel S. Berger, MD | University of California at San Francisco |
| Warren R. Selman, MD | Case Western Reserve University |
| Roberto C. Heros, MD | University of Miami |
| Volker K.H. Sonntag, MD | Barrow Neurological Institute |
| M. Gazi Yasargil, MD | University of Arkansas |
| Issam A. Awad, MD | Yale University |
| Robert G. Ojemann, MD | Harvard University Medical School |
| Jules Hardy, MD | University of Montreal |
| Edward R. Laws, Jr., MD | University of Virginia |