Iron is absorbed in the intestine and excess iron is primarily deposited in the liver. However, the regulation of intestinal iron absorption in diseases is not well understood. A precise understanding of iron toxicity for the liver is also lacking. Dr. He's laboratory focuses on identifying novel molecules and pathways that regulate intestinal iron absorption in metabolic diseases including diabetes and non-alcoholic liver diseases (NAFLD), as well as defining the molecular mechanisms by which iron overload in the liver induces liver injury and fibrosis.
Areas of Study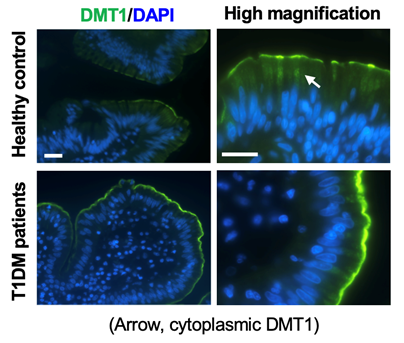 Posttranslational regulation of dietary iron absorption
The absorption of dietary non-heme iron is mediated by luminal membrane-expressed divalent metal transporter 1 (DMT1) and basolateral iron exporter ferroportin (Fpn) in intestinal epithelial cells (IECs). We have recently shown that diabetes-associated hyperactivation of PKCa accounts for elevated intestinal iron absorption by increasing DMT1 expression at the apical membrane in IECs. We have also identified that PKCa binds and stabilizes membrane expression of Fpn. Our current effort is to delineate the precise mechanisms by which PKCa up-regulates DMT1 and Fpn at the posttranslational level.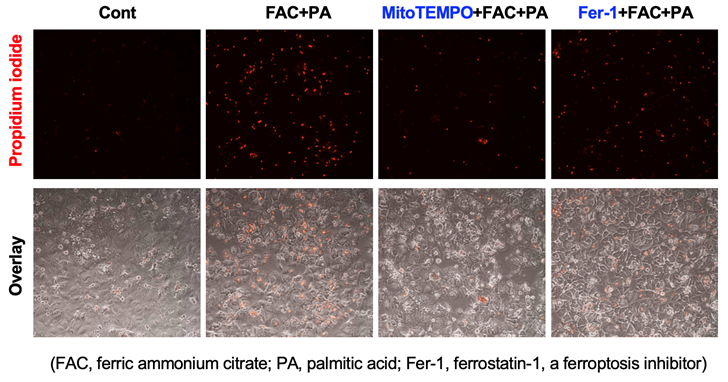 Iron-induced liver damage and liver fibrosis related to metabolic diseases
Liver damage: Hepatic iron loading is observed in diabetic patients and in up to 30 percent NAFLD patients. Iron is known to catalyze the production of reactive oxygen species via Fenton reaction, but the precise intracellular location and the mechanism of iron toxicity in hyperglycemic and fatty environment are not well understood. We have recently identified that iron loading in the mitochondrial is crucial for the induction of ferroptosis, a novel type of iron-dependent necrotic cell death. Our goal is to elucidate the precise mechanisms by which excess iron induces hepatocyte ferroptosis aggravating liver injury in a hyperglycemic or fatty environment, and to further determine ferroptosis-specific inflammatory responses in the liver.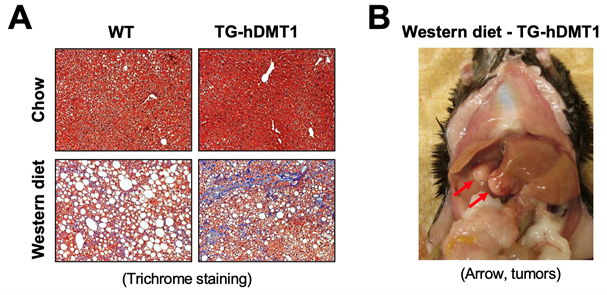 Liver fibrosis and cancer: Iron excess is a strong risk factor for the development of liver fibrosis and cancer. However, the molecular mechanisms that bridge the sites of iron loading (hepatocytes and macrophages) to the site of extracellular matrix production (hepatic stellate cells, HSCs) remain not well understood. We recently observed that transgenic mice that express human DMT1 in IECs (TG-hDMT1) developed severe fibrosis and hepatocarcinoma after 30 weeks of feeding on a Western diet. By utilizing this transgenic model and in vitro cultured hepatocytes, Kupffer cells and HSCs, our goal is to identify the iron-specific effectors derived from hepatocytes/Kupffer cells that activate ECM production by the HSCs in the process of liver fibrosis.
Assistant Professor of Medicine

Office Address:
Whitehead Biomedical Research Building
615 Michael Street, Suite 201
Atlanta, GA 30322


Lab Members
Somesh Banerjee, PhD, Postdoctoral Fellow
Hui Tao, Lead Research Specialist