Happy 100th Birthday to J. Willis Hurst, MD! (1920-2011)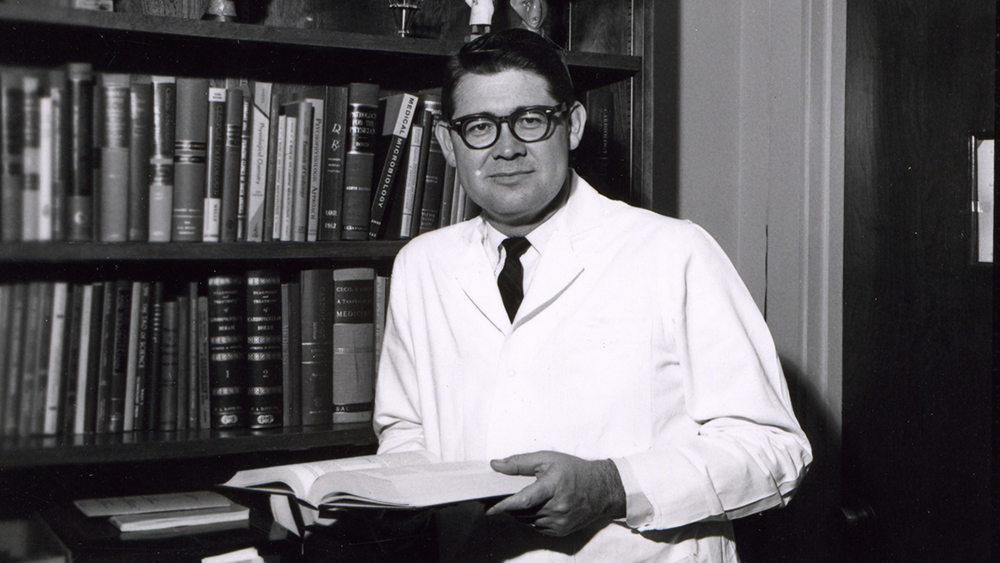 On October 21, 2020, we celebrated what would have been J. Willis Hurst's 100th birthday. A legend in cardiovascular health care and department chair for more than 30 years, Hurst paved the way for hundreds of physicians at both Emory and beyond.
Hurst was appointed professor and chairman of the Emory University Department of Medicine in 1957 at the age of 36 and remained in that position for 30 years. In the early 1960s, he established Emory's continuing medical education program in cardiology, which secured the school's reputation in teaching, attracting cardiologists from around the world to learn how to do procedures being pioneered and perfected at Emory. Hurst was also a founding architect of the Emory Clinic.
Throughout his 55-year career at Emory's medical school, Hurst taught more than 5,000 medical students and 2,500 residents and fellows – roughly a fifth of all doctors currently practicing in Georgia. He received the highest teaching awards from the American College of Cardiologists and the American College of Physicians. He was also a recipient of the Crystal Apple teaching award, and in 2002, the residency training program in medicine was named in his honor.
"I think teaching is the greatest profession there is. I've always found it exciting to try to create an environment where young trainees, students, house officers, and fellows can learn. That's what I've tried to do." - J. Willis Hurst
View Photos of Hurst Through the Years
To view photos, hover over the edge of the gallery and arrows will appear.