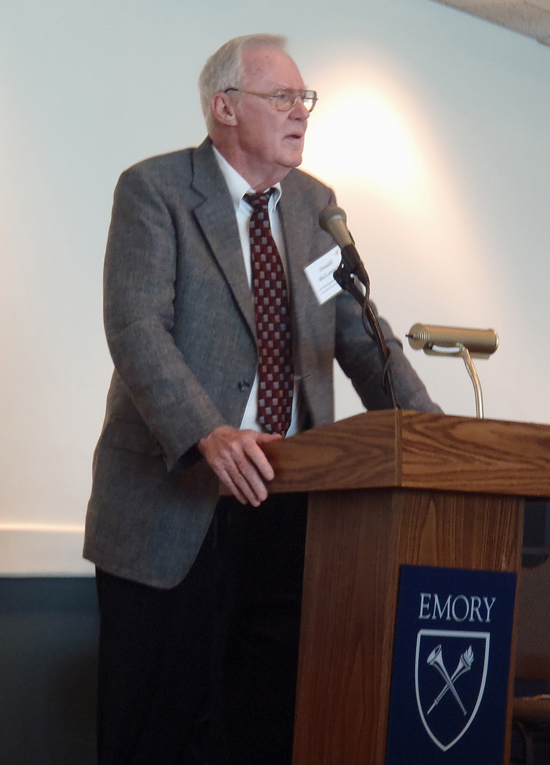 Donald B. McCormick, PhD
Professor Emeritus and Former Biochemistry Department Chair
1933 - 2022
Donald Bruce McCormick, PhD, died April 21, 2022 at the age of 89. Don served as Biochemistry department chair from 1979 - 1994.
In his early years, Don won the Westinghouse Science Talent Award in high school – research on goldenrod galls – which paid for him to attend Vanderbilt. Professionally he was a brilliant biochemist who loved science. He devoted his life to advancing understanding of the role of vitamins in nutrition. In his long and distinguished career at Cornell he was the Liberty Hyde Bailey Professor in the School of Nutrition. At Emory University he was Calloway Professor and Department Chair of Biochemistry in the Medical School. Over his lifetime he mentored many who went on to successful careers in research. He collaborated broadly - including the Spanish military and NASA. Upon "retirement," he was instrumental in launching Emory's Emeritus College.  Don's credo was curiosity and to never stop learning - he wanted that in others. 
After his retirement, he and Jean spent most of their time at their home in Scaly Mountain, NC. Don loved nature (all things non-human, especially dogs and reptiles) and proudly proved he knew the Latin names for all of them. Raccoons and members of the rodent family worshipped him for feeding the birds - and therefore them.  Pleasure travel was most often focused on wildlife (Galapagos, Africa, Australia, Asia, etc.). He strongly supported protecting the environment.  He loved basketball - both as a participant and cheering on - especially his Vanderbilt team. Don was a lover of history and knew ALL about ancient Egypt. Pharaohs could be worked into any conversation, regardless of the original topic. Don supported Highlands–Cashiers Land Trust, Highlands-Cashiers Humane Society, and The Emeritus College of Emory.
Don is survived by his wife, Jean, daughter, Sue (Cliff) in FL, and sons Don (Kristen) in NH, and Allen in WA.
An Interview with Don McComick