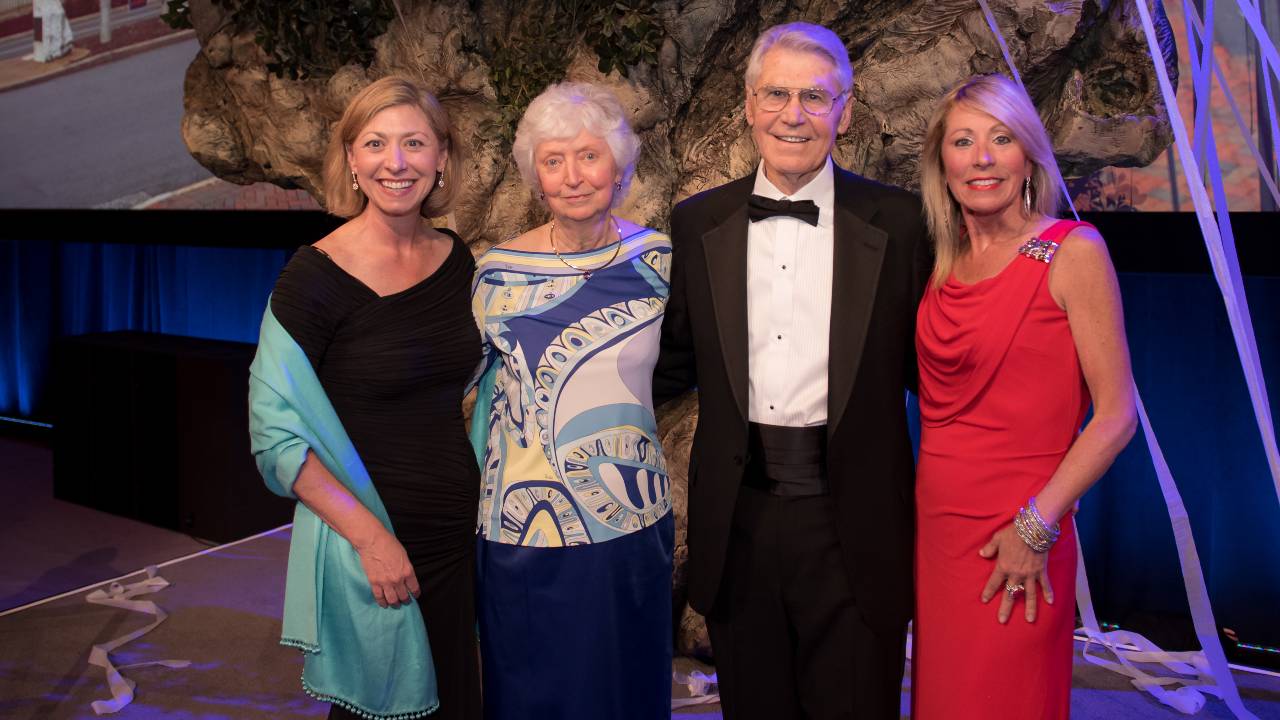 Innovation has become the cornerstone of Emory University School of Medicine's strategic mission and particularly relevant during this unique time in biomedical history. A key part of this strategy is the promotion of connectivity and creativity through cross-disciplinary partnerships. John and Rosemary Brown recognize that development in biology and medicine today often requires similar multi-disciplinary collaborations focused on common goals. Therefore, the Browns pledged to establish the John and Rosemary Brown Family Innovation to Market Fund within Emory School of Medicine to provide focused philanthropy to advance human health innovation.
"At Emory, we believe in re-envisioning the future and never being satisfied with what has been done before. We're fueled by curiosity and know there's more than one right answer to every problem," says Vikas P. Sukhatme, MD, ScD, dean of Emory University School of Medicine. "That's why we are honored and grateful for the John and Rosemary Brown Family Innovation to Market Fund, which will allow us to continue bolstering interdisciplinary interactions and changing the way we think of medicine."
Since 1997, Emory School of Medicine and Georgia Tech have jointly run one of the top biomedical engineering programs in the world, the Wallace H. Coulter Department of Biomedical Engineering. Biolocity, a philanthropic program in the department, accelerates the commercialization of early-stage medical technologies with intellectual property held at Emory and/or Georgia Tech. Its resources and funding are available to all faculty members across both campuses.
Facilitated by the generous support of John and Rosemary Brown, the $5 million gift will establish a fund to advance technologies through a three-pronged approach: provide foundational information for medical technology development, de-risking grant funding driven by heavy market and technical diligence, and nondilutive funding to prepare market-ready projects through industry expertise and ecosystem connectivity.
"We've identified a broad list of initiatives to grow the interface between Emory and Georgia Tech far beyond biomedical engineering that will enrich opportunities for students and faculty to solve challenging problems together," says Susan Margulies, Wallace H. Coulter Chair of the Coulter Department. "This was the result of many conversations with our colleagues across the School of Medicine and the College of Engineering and research leaders across both campuses, and we are grateful to the Brown family for enabling us to pursue these ideas."
"Rosemary and I are excited to see the opportunity for the disciplines of engineering and medicine to collaborate with a common goal. This focus will accelerate innovation that allows clinical needs to move forward more quickly to license, start-up and commercialization," says Brown.
Goals for the first year of the fund include:
Expanding project funding opportunities through Biolocity, which provides "de-risking" support and entrepreneurs in residence for faculty at Emory and Georgia Tech who have developed early-stage biomedical technologies that address unmet clinical needs and have compelling commercial potential. More than 50 percent of projects funded move on to license or start-up.
Creating programming and curriculum for a workshop series leveraging engineering and design expertise at Georgia Tech to teach Emory School of Medicine students, trainees, faculty and staff concepts of design thinking in medicine, including applications for health and health care disparities in Atlanta.
Providing support for training for engineering students and medical personnel (faculty, students and staff) in problem identification and refinement, including a focus on a more inclusive "voice of the customer."
Providing seed funds for Emory-Georgia Tech collaborative early-stage research projects in novel health care technology, including those that lower the cost of health care.
Developing a staffing infrastructure to support the administrative functions required to develop, execute and monitor the success of programs developed through the creation of this innovation ecosystem.
John Brown is Chairman Emeritus, Stryker Corporation. John Brown received his Bachelor of Science degree in chemical engineering from Auburn University. John Brown received an Honorary Doctor of Laws degree from Freed-Hardeman University, an honorary Doctor of Humane Letters from Kalamazoo College and an Honorary Doctor of Science degree from Auburn University.
Rosemary Brown, a lifelong educator, shared her passion for Mathematics with students in East Brunswick, NJ and several schools in Kalamazoo, MI. Rosemary Brown received her Bachelor of Science degree in Chemistry from Auburn University and her Master's in Mathematics Education degree from Rutgers University. She received an Honorary Doctor of Laws degree from Freed-Hardeman University, was recognized by Auburn University with an Honorary Doctor of Science Degree and the Distinguished Alumni Award from Auburn's College of Science and Math.