Reimagining medicine from the ground up
HSRB-II is a trailblazing space designed to incite better collaborations and bigger impacts in biomedical research. Multidisciplinary to its core, it brings together experimental researchers, computationists, and core technologies to solve the biggest human health problems of our time. 

The building is located on Haygood Drive on the Emory University campus.
The research that goes on inside the School of Medicine's walls changes lives. One of the biggest projects ever for the Emory campus, HSRB-II will have a real impact on the world — not for what it is, but for the work it will inspire.
Spaces Designed to Inspire
Public spaces in the building are set up to encourage new thinking, collaborative conversations, and an environment that prioritizes wellbeing.
The Nexus
Large digital experiential collaboration platforms will drive discussion of burning scientific questions, celebrate scientific discovery at Emory and connect diverse scientific groups.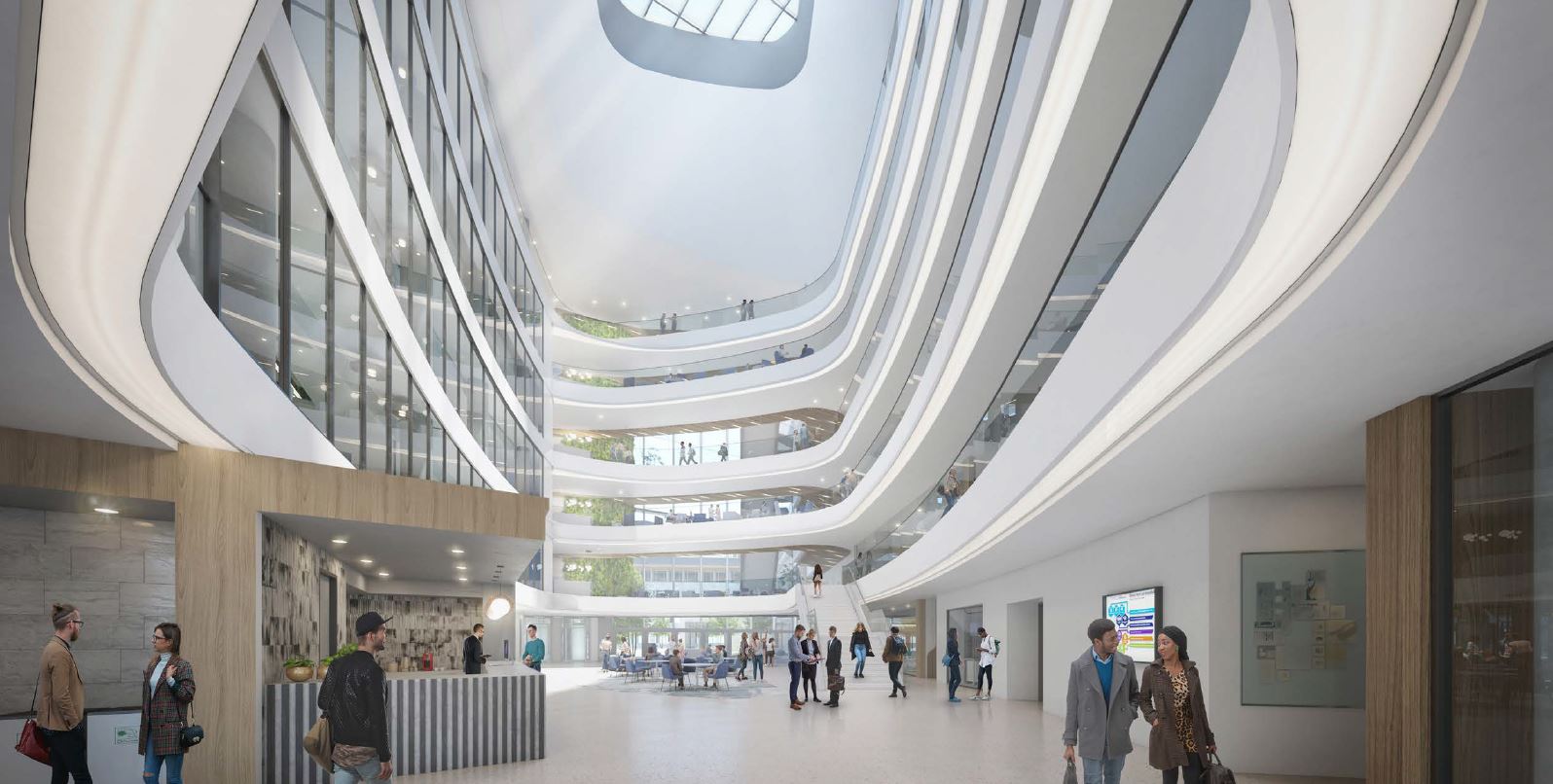 Lab2Launch
This incubator area fosters acceleration of research by pairing science with industry in a problem-solving space. It provides project and startup support to Emory employees as well as entrepreneurs from the community.

The Spine
A series of display panels running vertically up the atrium walls offers a place for departments to showcase their work in the building. Info cores go beyond static poster displays with touch screens, mobile interaction, and user-generated content.

Healthier Workspace
The atrium provides space for large gatherings and presentations as well as invites natural light through the building. A central staircase, six-story green wall, balconies, and bike storage encourage walking, cycling, and stepping out to experience fresh air and views of the Lullwater Preserve.