Please note: The Emory Autism Center Assessment Clinic is only accepting children 10 years of age and younger for assessments. Due to receiving a high volume of requests, our waitlist for diagnostic assessments for children 11 years and older, adolescents and adults are currently closed.
If you are experiencing a clinical crisis, call 911 or visit your nearest emergency room. 
We will post updates to our website as new information is available. We understand that resources are strained across the state. If you need services sooner, several statewide organizations may list other options:
Georgia's Parent-to-Parent page
Georgia Crisis & Access Line (GCAL) at 1-800-715-4225, available 24/7
The Emory Autism Assessment Clinic provides state-of-the-art services for evaluating autism and other complex developmental concerns at all ages including children, teens, and adults. We utilize "gold standard" autism assessment instruments in both in-person and virtual settings to support clients in better understanding of capabilities and challenges across the lifespan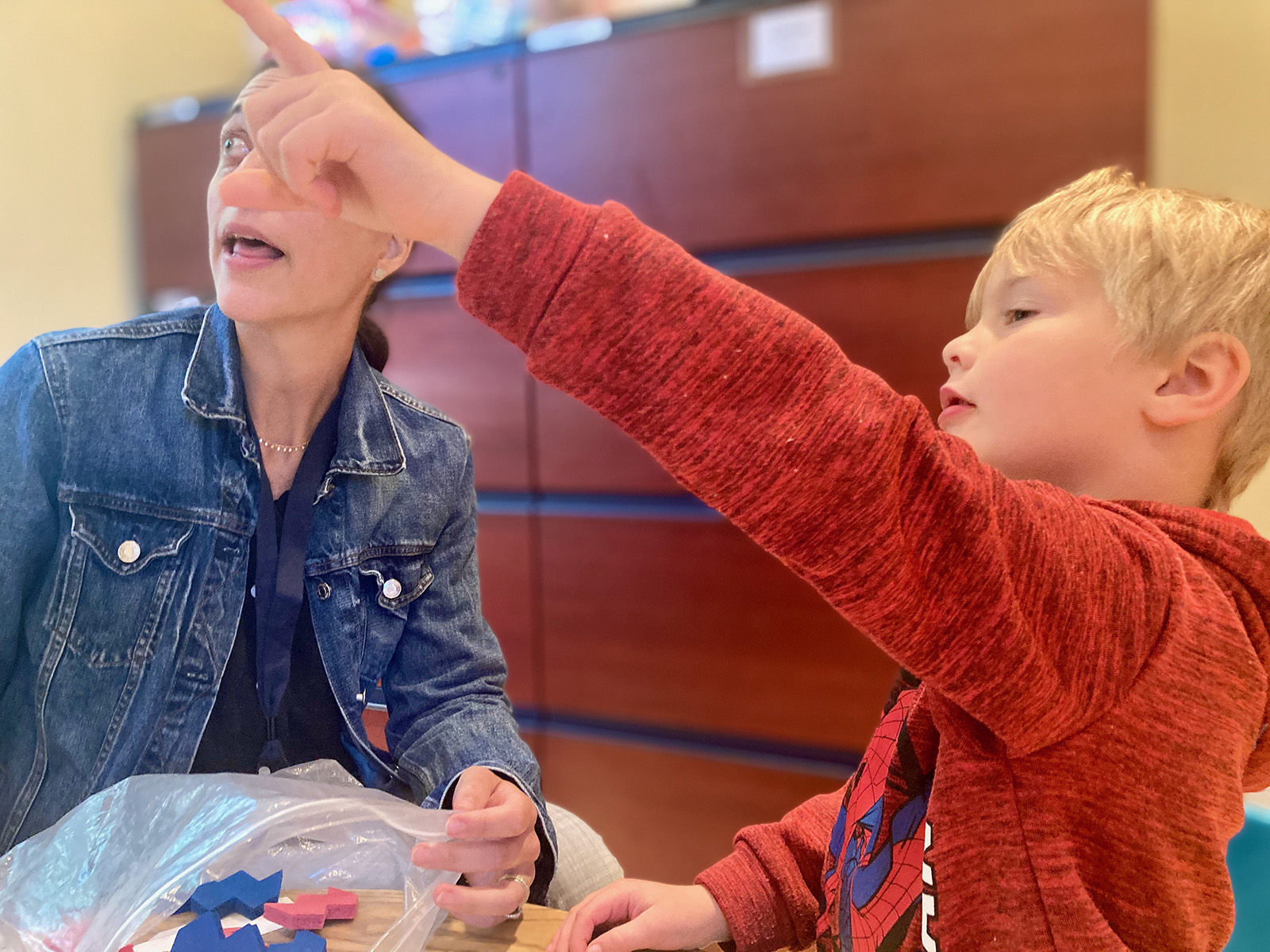 Community Assessment
Our Community Assessment clinic is part of The Emory Clinic and provides comprehensive diagnostic evaluations for individuals from toddler age (typically older than 12 months of age) through adulthood with the primary question being autism. The evaluations assess individual strengths and challenges to help inform recommendations and support suggestions. All of our clinicians specialize in evaluating autism and related conditions and will work with you and your family to design an individualized evaluation to fit your referral concerns and questions. An assessment may include an in-depth interview, structured and/or semi-structured assessments and assorted adaptive, social-emotional and behavior rating scales. After the assessment, you will receive feedback from the clinician and a detailed report indicating areas of need and suggested next steps.  
Referrals Waitlist
A diagnostic evaluation can be initiated by parents, yourself or through a referral from a physician or other community-based provider. If you are interested in an assessment, please use the Request Services link on this page to start the process and be placed on our wait list. 
Please note: Unfortunately, the Emory Autism Center currently has a long waitlist (i.e., more than 12 months). If you complete the online interest form, we will put you on our waitlist, as well as send you referrals for other community providers. Then, a couple months prior to your appointment time, we will reach back out to you to see if you are still interested and to provide some additional paperwork for you to complete. For access an immediate crisis, call 9-1-1 or 9-8-8, which is available 24/7 every day, to reach a trained counselor. You can learn more at the Georgia 988 Suicide and Crisis Lifeline website.
Insurance/Financial Resources
While our providers as part of Emory Healthcare and The Emory Clinic accept a variety of insurance, the list is limited. Please go to Emory Healthcare Insurance Information to verify your insurance is accepted. You should also follow up with your own insurance provider to determine the cost. If you prefer or need to self-pay, the Emory Clinic can provide additional information about that option. For Financial support, some options include United Way or 2-1-1.
Assessment Research
Our Assessment Research Core pursues new avenues for improving access to services and increasing the accuracy of our assessment tools at different ages and for people who may be historically "missed" by traditional assessment approaches. The research conducted is often a collaboration with various other institutions, organizations and public health initiatives to further advance autism research and support.
Assessment Training
All trainings related to autism assessment are listed under the Fellowships and Training section on this website.   
Studies Currently Recruiting Participants
Currently there are no autism assessment related studies recruiting community participants at this time.