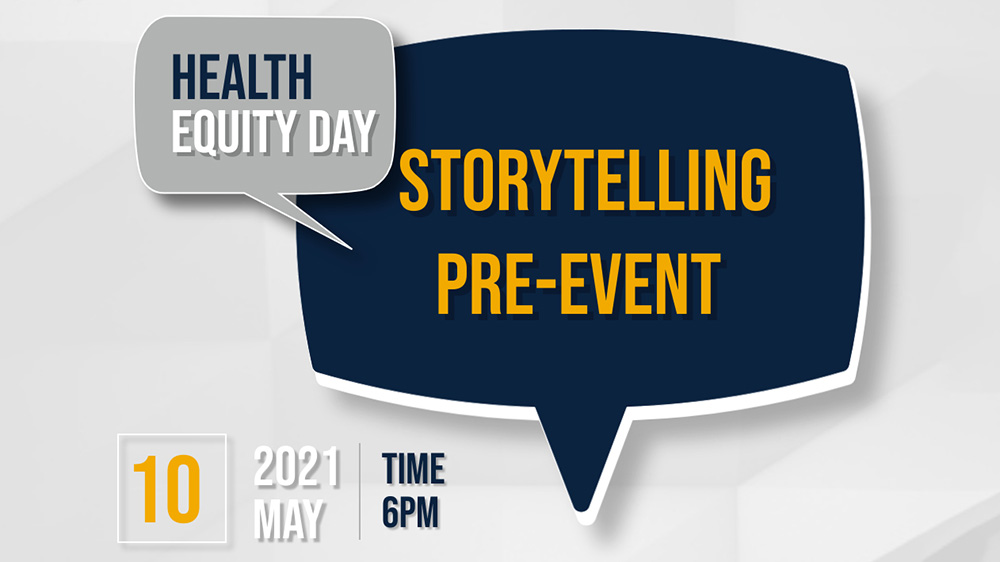 Through narrative medicine and storytelling, physicians can build reflective practices that enhance their professionalism and collegial relationships, and reveal greater meaning to their clinical practice. In medicine, such an act allows for the unpacking of narrative interactions between caregivers and their patients, caregivers and their reflective selves, caregivers and their professional peers, and caregivers and society at-large.
As a supplement to Health Equity Day 2021, we invite you to join us Monday, May 10, 2021 from 6 to 8 p.m. for a virtual Storytelling Pre-Event featuring compelling accounts centered on health equity from a distinguished lineup of storytellers. We will absorb, interpret, and act on the stories shared in this space.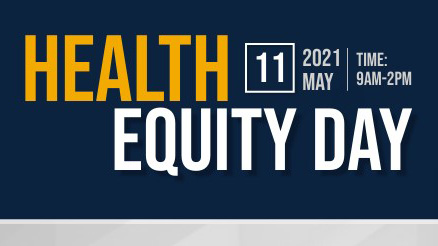 This half-day conference aims to raise awareness and encourage action around the systemic health disparities that exist across racial, ethnic, cultural, and social groups, while also recognizing interventions and research across the department centered on health equity and advanced by our community members who have been historically underrepresented in medicine.

The event brings together stakeholders from all divisions and ranks, providing a platform to share compelling new findings, facilitate scientific exchange, and identify opportunities for collaboration.
The conference includes poster presentations, a case competition, a keynote address, and a narrative pre-event. All members of the DOM community are welcome to attend.

Poster presentation categories include:
Research
Clinical Quality
Professional Development
Education
Community Advocacy and Policy
The registration deadline is Friday, May 7, 2021 at 11:59 p.m. For questions about Health Equity Day, please contact John-Otis Blanding, program coordinator for Diversity Initiatives and Human Resources.