The IOW this week comes from NP John Arrington, who used the FAST exam to expedite care for a patient who was being evaluated in the red zone for left-sided rib pain following an assault. The patient reported she was punched once in the left lower chest and developed left side pain about 30 minutes after the assault. She was noted to be tachycardic with LUQ tenderness on exam. A FAST was performed. With the probe in the RUQ and the indicator marker towards the patient's head, the image below was obtained.
Image 1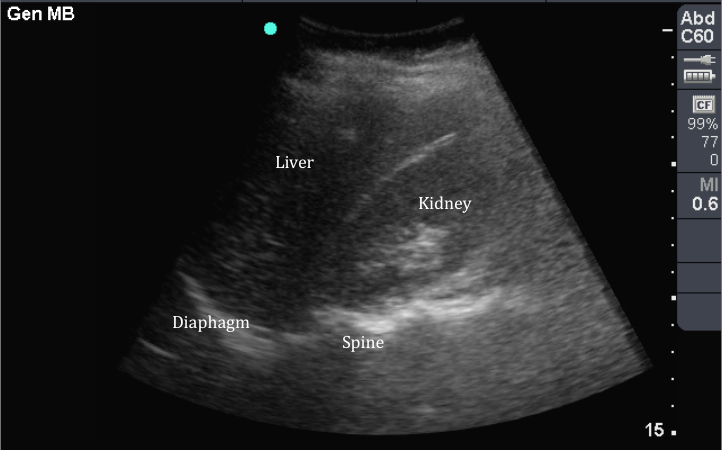 On this single still image, the key landmarks are visible but FAST looks negative. When John fans the probe towards the patient's back, though, the image below is obtained.
Image 2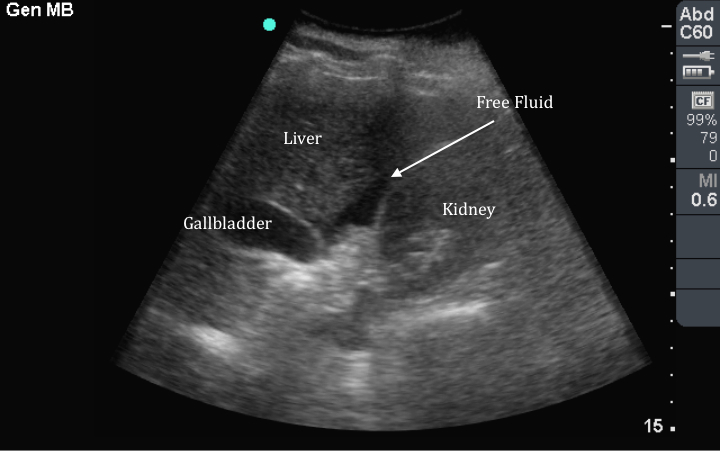 Remember the abdomen is three-dimensional space and the ultrasound probe is like a flashlight, it can only shine a light on the area you point to. Make sure that you are fanning the probe to visualize the most dependent portions of Morrison's pouch. Based on her positive FAST exam she was transferred to the trauma center, which expedited her care and diagnosis. She remained hemodynamically stable and the CT below was obtained showing the source of her bleeding a grade 3 splenic laceration. 
Image 3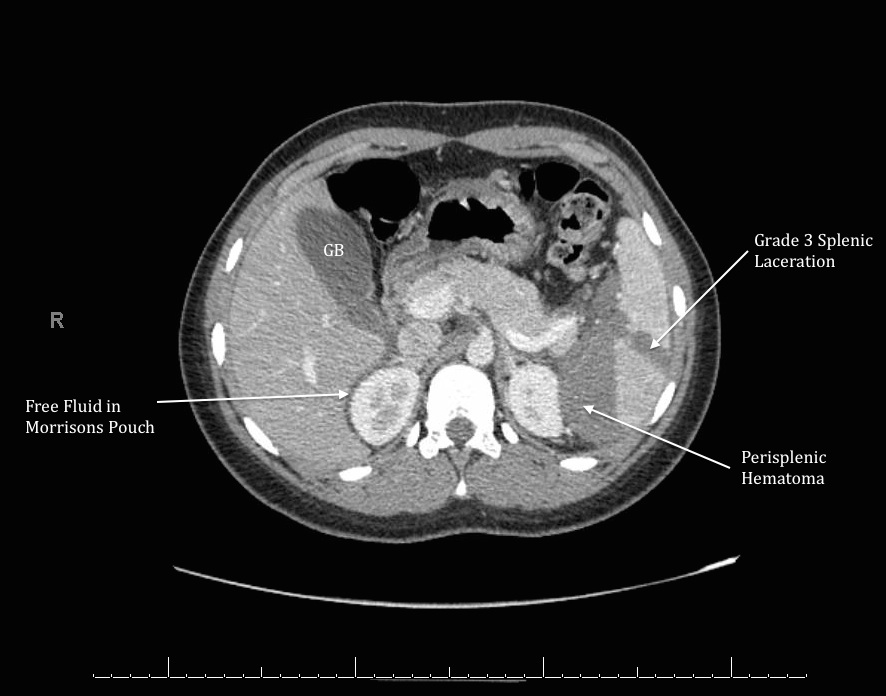 The patient was admitted to the ICU for close observation. She is doing well and has not required operative intervention. 

Date: September 2014