The IOW this week comes from Dr. Jose Rosa and MS4 Aaryn Harrison, who used bedside ultrasound to obtain the FAST exam below. Their patient was a young woman who presented following a high-speed MVC. See if you can identify all of the pathologies on their video image of the RUQ.
Recall that when you obtain FAST images you are trying to visualize a three-dimensional space using a two-dimensional ultrasound image. It is critical that you fan the probe so that you are able to visualize the entire space. The more you move the probe, the better your exam will be at picking up subtle amounts of free fluid. You may also need to rotate the probe to avoid rib shadows and improve your image quality. In the still below from their video you can see a very small collection of free fluid around the liver.  
Image 1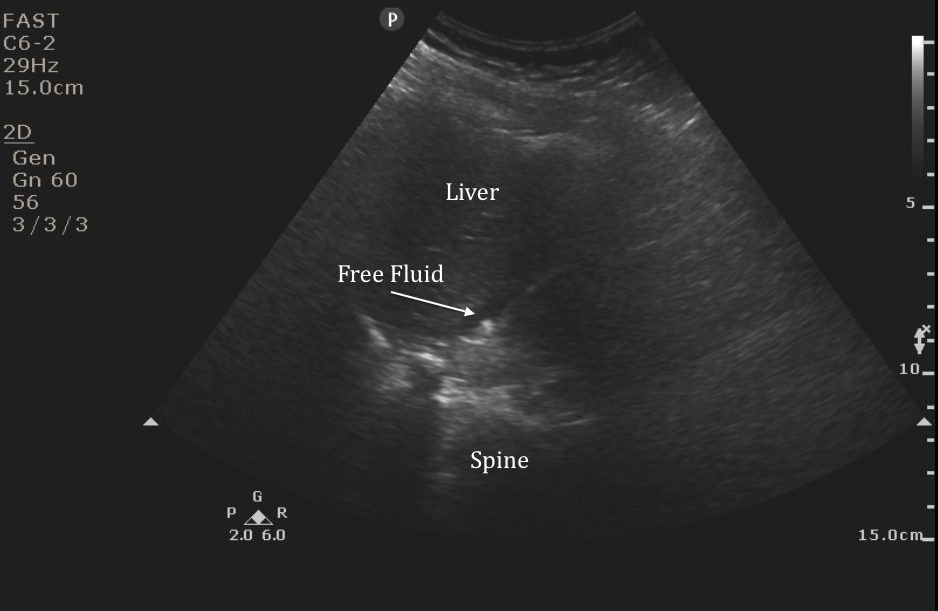 In the video they were also able to capture the source of this fluid -- a small liver laceration that can be seen as a focal hypoechoic area within the liver parenchyma. Ultrasound is not especially sensitive for identifying liver lacerations, but they can sometimes be seen, as in this case. Recent studies in Europe using ultrasound contrast agents have shown improved sensitivity and maybe the future of ultrasound imaging in trauma.
Image 2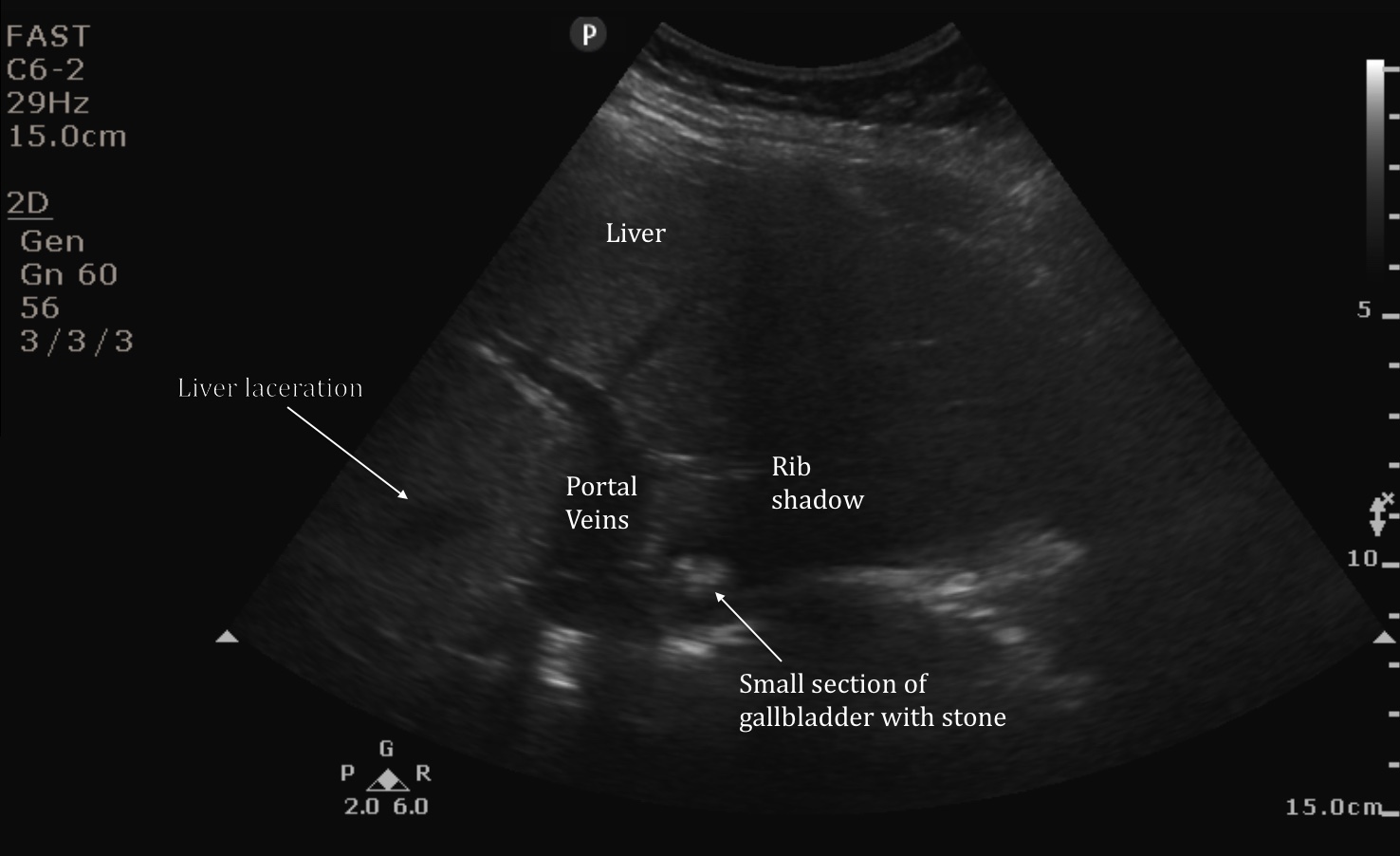 Date: December 2014