This week's Image comes from Dr. Mikaela Chilstrom. She used the linear probe to localize a soft tissue FB (Image 1) in a pt known for "subcutaneous self-insertion" of FBs.
Image 1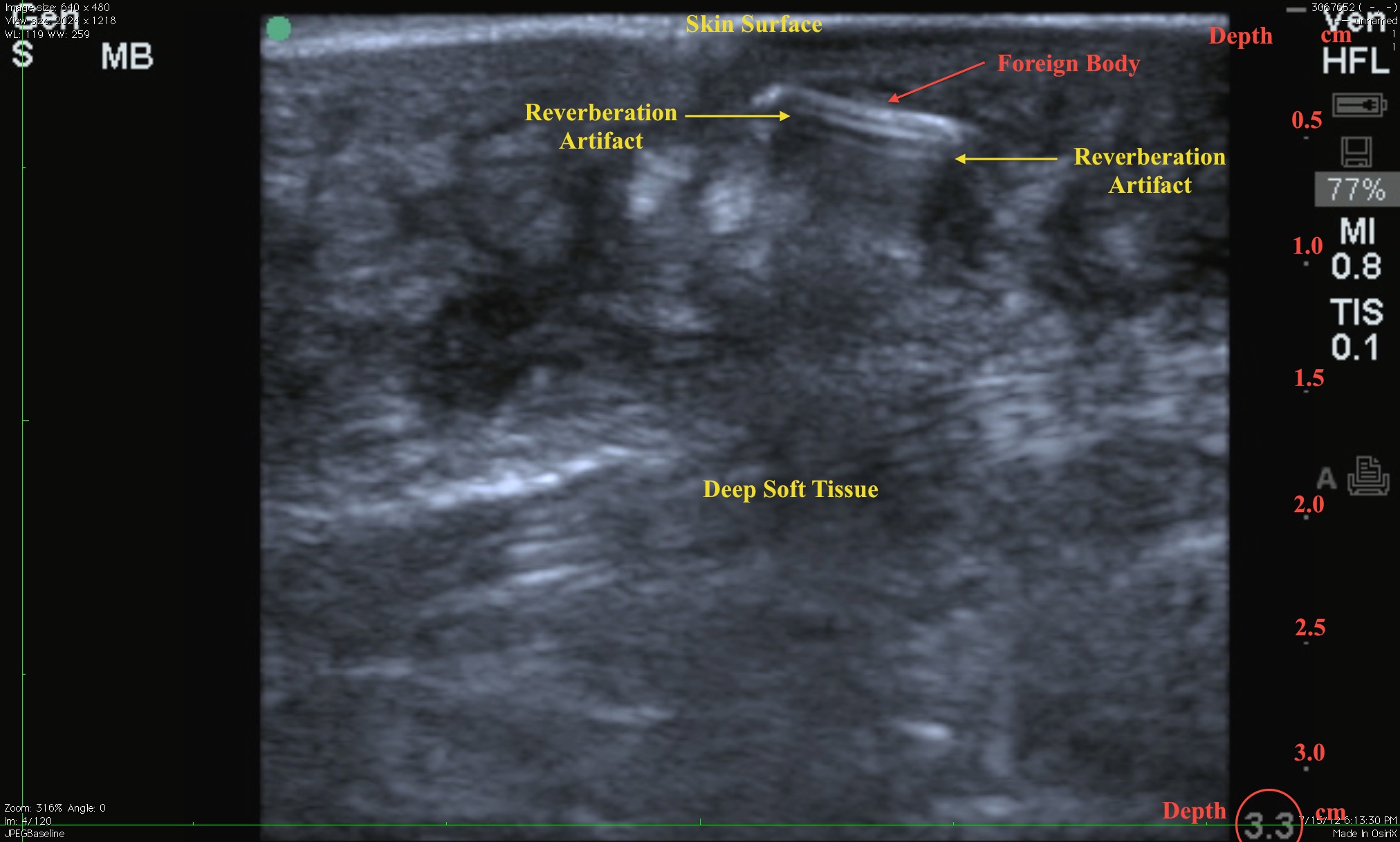 Note the hyperechoic structure with reverberation artifact beneath it - this is classic for a metallic FB. Soft tissue is best evaluated using the high-frequency linear probe. Scan in two planes perpendicular to each other to best visualize the FB as well as the surrounding tissues.
When scanning soft tissues: 
Gel is your friend. Feel free to pile it up to improve your image. If an associated wound/cellulitis/abscess exists where you want to place the probe, protect the probe and the pt by placing a Tegaderm over the probe footprint and use sterile gel (KY packet works well).  
Adjust the depth. In the image note the overall depth of 3.3 cm with dots and hashes at each 0.5 cm. The FB is located in the first 1 cm. Setting the depth slightly deeper permits visualization of structures that could make extraction difficult - if not contraindicated - in the ED.  
Stabilize the transducer. Rest the base of your hand (or ring, little fingers) on the pt to permit better control of the transducer and facilitate fine controlled movements.  
Date: July 2012