The IOW this week comes from Dr. Wallace, who used the ultrasound to rapidly identify a massive lower extremity DVT within several minutes of his evaluation of a patient in Blue Zone. His patient presented with 2 weeks of the left leg and thigh swelling that was progressively worsening. He was tachycardic but otherwise hemodynamically stable.
The ultrasound image below was obtained with the linear probe placed just distal to the inguinal ligament until the artery and vein were identified. If you are having trouble finding the vessels, try palpating a femoral pulse and then putting the probe in this location. Remember, for a full evaluation of the femoral vein the junction of the saphenous and femoral veins needs to be identified as this branch point can be a nidus of DVT formation. Slide the probe up and down the thigh until this area is identified. You will not always be able to see thrombus as it may be anechoic. To evaluate for clot apply gentle pressure to the probe, if you see the artery begin to compress you have pushed hard enough. The image below shows the noncompressible femoral.
Image 1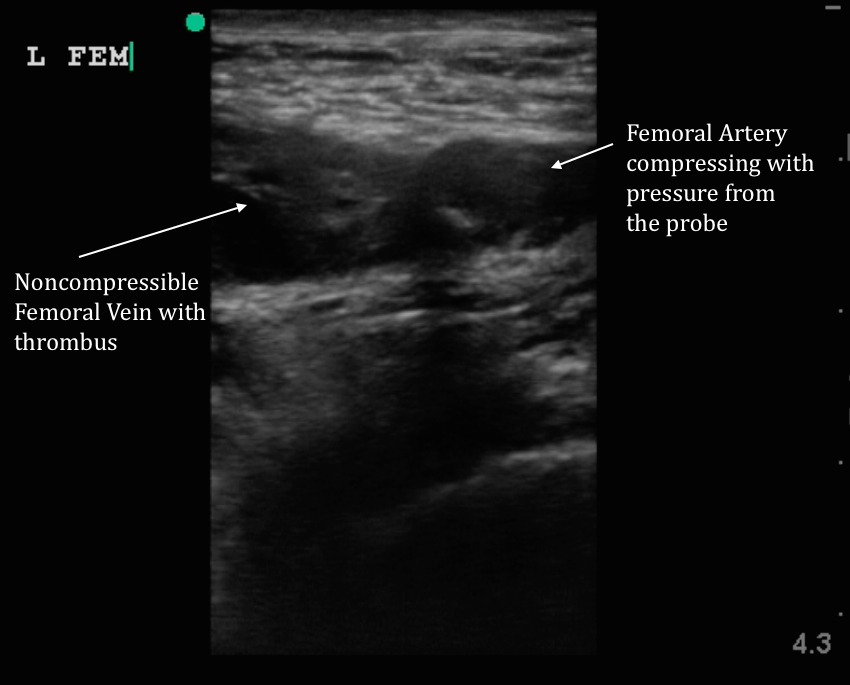 Image 2 was obtained in the popliteal fossa, again as pressure was applied the artery began to compress but the vein would not. 
Image 2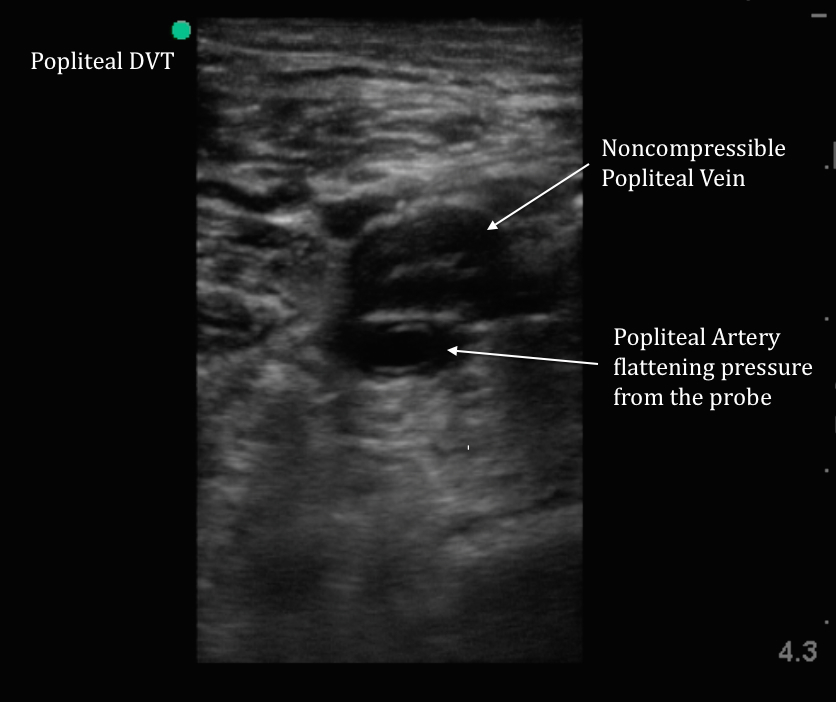 Given the extensive clot burden seen on US above the saphenofemoral junction and marked swelling on the exam, CT venogram of the abdomen was obtained in addition to CT PE (Image 3). There was no acute pulmonary embolus, but CT venogram showed extensive DVT involving the iliacs as well as thrombus within the infrarenal IVC.
Image 3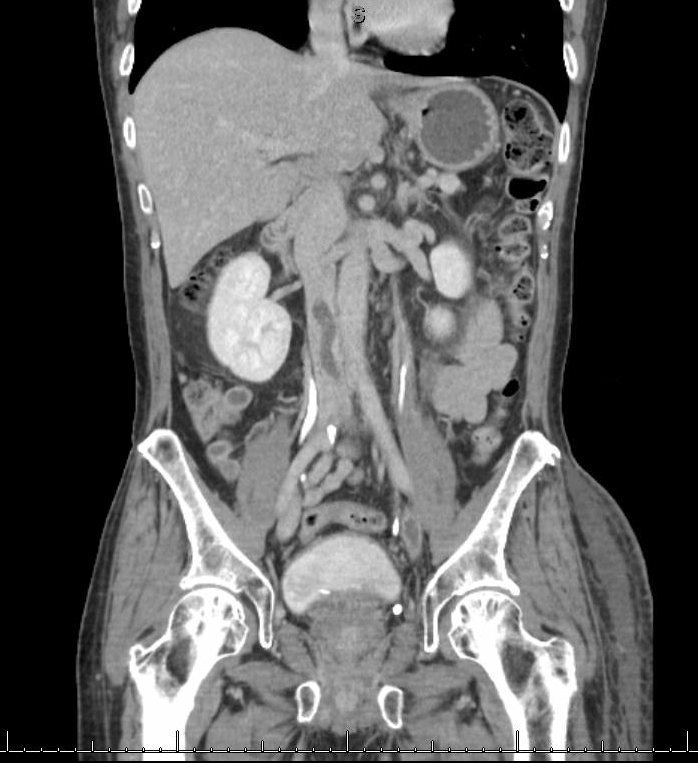 IR was consulted and the patient underwent catheter-directed thrombolysis and IVC filter placement on the day of admission. To see a video of compression ultrasonography in the femoral and popliteal regions see the videos below.