The Image of the Week comes to us from Dr. Tonya Bolton, who used ultrasound to evaluate a patient with a swollen fingertip. Here is the image she obtained at the bedside. How did she make it look like that?
Can you figure out what is going on?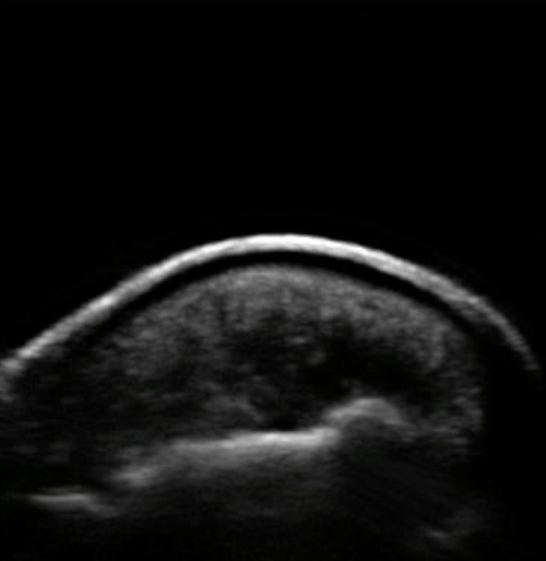 Image of the Week: Swelling of the Fingertip from Sierra Beck on Vimeo.