The IOW this week comes from Drs. Kevin Little and Ryan Armstrong, who cared for a patient with the fracture below.
Image 1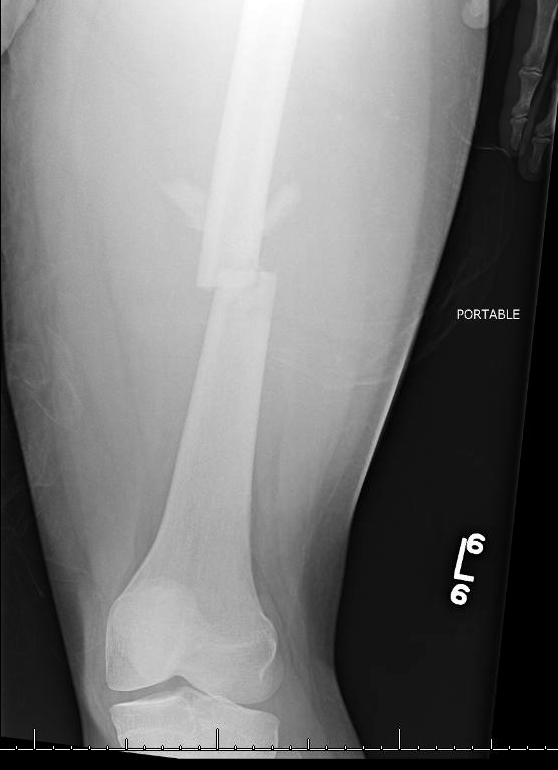 Patients with femur fractures are good candidates for fascia iliaca block. It provides anesthesia to the femoral nerve, lateral femoral cutaneous, and often the obturator nerve. The major advantage is that this is a "plane block." We are not aiming for the nerve. Instead, your goal is to deposit a large-volume, low-concentration anesthetic beneath the iliacus fascia. This anesthetic then bathes the nerves in this tissue plane.
The block can be performed using a landmark-guided technique, but ultrasound guidance provides visual confirmation that anesthetic is in the correct tissue plane. The needle was inserted laterally and visualized in-plane as it approached the iliacus muscle. After negative aspiration, 1-2 mL can be injected to ensure that you are in the correct tissue plane below the fascia iliaca. When your needle is in the correct spot, anesthetic is seen tracking medial towards the femoral nerve.  
Image 2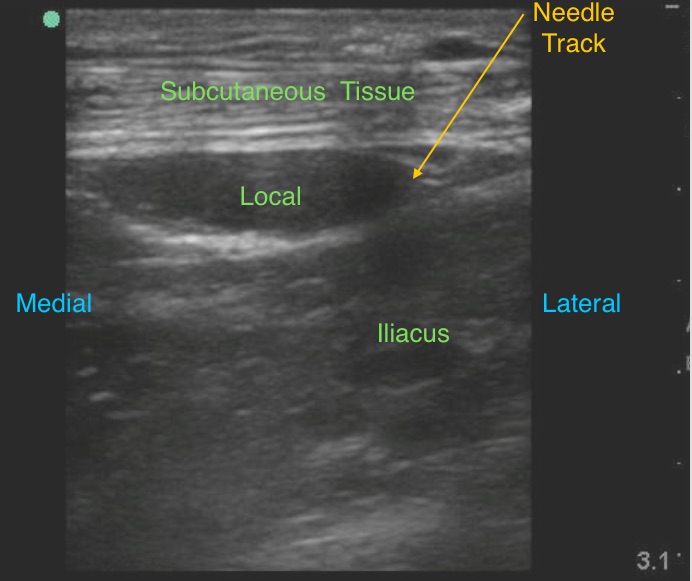 Video from this study is below. 
Remember before performing any block make sure a complete neurologic exam is performed. Document the block in real time so that consultants are aware of any sensory or motor loss that will result. With this block, you should expect to see weakness in flexion of the hip and extension of the knee, as well as decreased sensation to the anterior thigh and medial leg.