This Image of the Week case is courtesy of Dr. Susanne Hardy, attending emergency physician at Emory University Hospital.
A 62yo man was seen in the emergency department 3 days after prostate surgery, complaining of abdominal pain, penile pain, and decreasing urine output from his Foley catheter. He was nontoxic in his appearance and had stable vital signs.
On physical exam, he had diffuse abdominal tenderness, with swelling around the penis, where a Foley catheter had been placed postoperatively.
Bedside ultrasound of the lower abdominal wall and perineum was performed: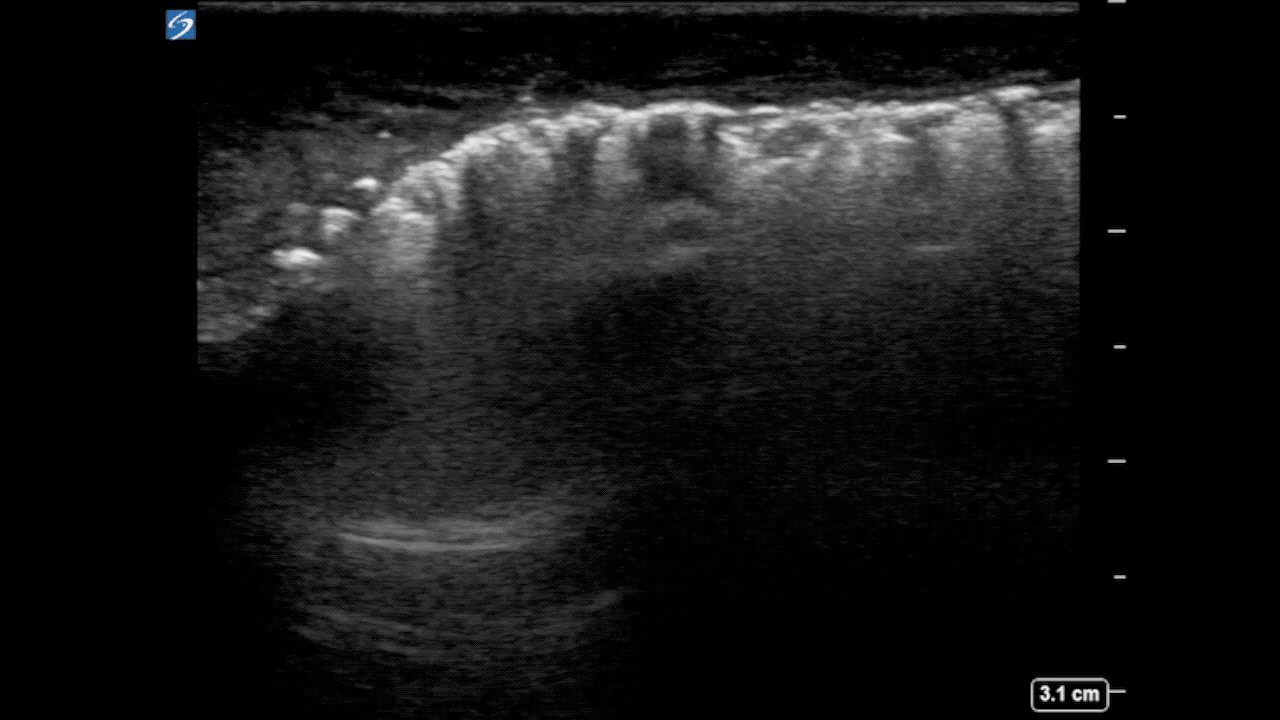 There is soft tissue gas throughout this image, raising concern for Fournier's gangrene. Air on ultrasound appears as hyperechoic (white) patches, with indistinct, "dirty" shadows. The STAFF mnemonic [1] refers to Subcutaneous Thickening, Air, Fascial Fluid, that can also be seen on ultrasound, but these findings cannot be relied on to independently exclude the disease.
Subcutaneous emphysema from other causes such as local trauma will have a similar appearance in soft tissue anywhere in the body, so images should be interpreted in the context of the clinical condition.
Necrotizing fasciitis remains a clinical diagnosis, but early in the course of illness, the clinical findings can be subtle. Bedside evidence of soft tissue gas can elevate the urgency of specialist consultation and time to diagnosis