The IOW this week comes from Dr. Arnovitz, who used bedside ultrasound to evaluate a patient with shortness of breath. The video seen here was obtained in the LUQ. Can you identify all the pathology on this video?  
Image 1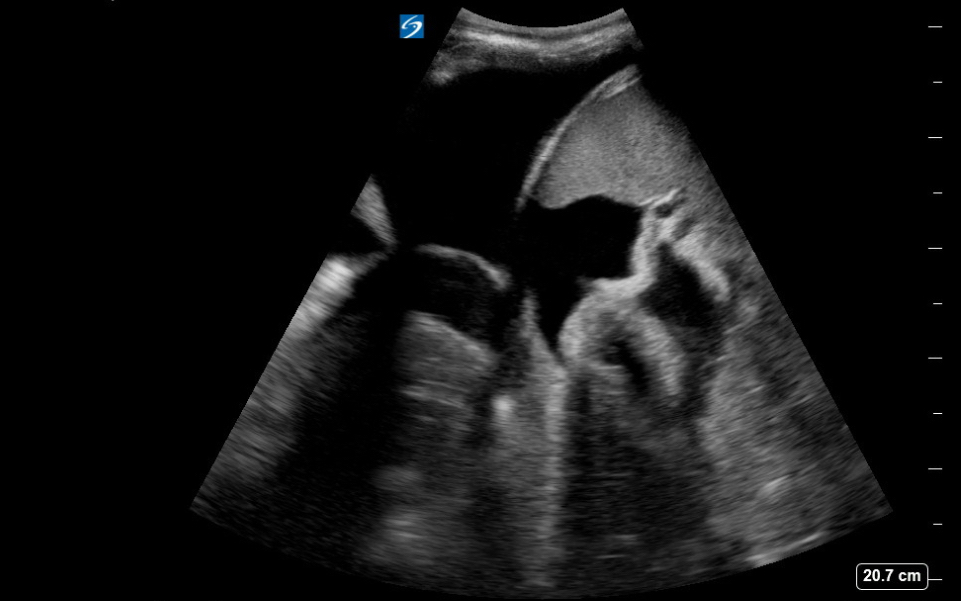 Below is the labeled image.
Image 2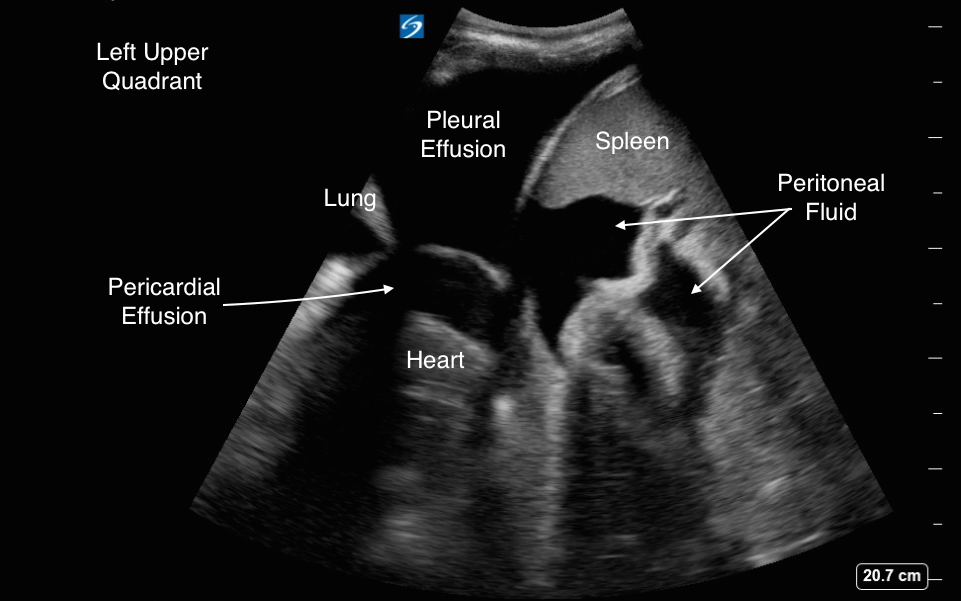 Remember fluid is an excellent window for ultrasound. Ascites or pleural effusions provide an acoustic window into deeper structures that may not otherwise be visualized.
===============================
Sierra Beck MD
Assistant Professor
Department of Emergency Medicine
Emory University SOM