Ultrasonographic artifacts may be useful in diagnosing lung pathology. A, B, C lines are present in numerous disease states. Dr. Lefkove makes use of the C Line artifact to diagnose pneumonia. 
A lines: Acoustic impedance between the pleura and the surrounding lung parenchyma creates typical horizontal artifacts known as A lines. The most usual artifact, A lines are roughly horizontal, hyperechoic (bright), and parallel to the pleural line and arise below it, at an interval that is exactly the interval between the skin and pleural line. These may be present in normal lungs. However, they may be accentuated in disease states such as asthma and COPD. Simply, A-lines indicate air, whether physiologic or pathologic. 
B lines: When there is a variation in normal tissue and pleura interface, such as may occur in with fluid presence in the lung, vertical artifacts moving with lung sliding arise from the pleural line, reach the edge of the screen and erase A lines. These artifacts are defined as B lines and when more than three are present per longitudinal scan area constitute an interstitial syndrome. B lines correlate with extravascular lung water and may be suggestive of interstitial or alveolar fluid. They may be seen in a variety of disease states such as pulmonary edema, ARDS, pneumonia, pulmonary fibrosis. 
C lines: Pleural tissue thickening and tissue image touching the surface, with a size on the centimeter scale or less, roughly pyramidal or cupola shaped (hence the C for cupola), may be suggestive of pneumonia in the right context. Additionally, lung tissue takes the appearance of liver tissue in alveolar consolidation, an ultrasound finding known as Hepatization. 
Image 1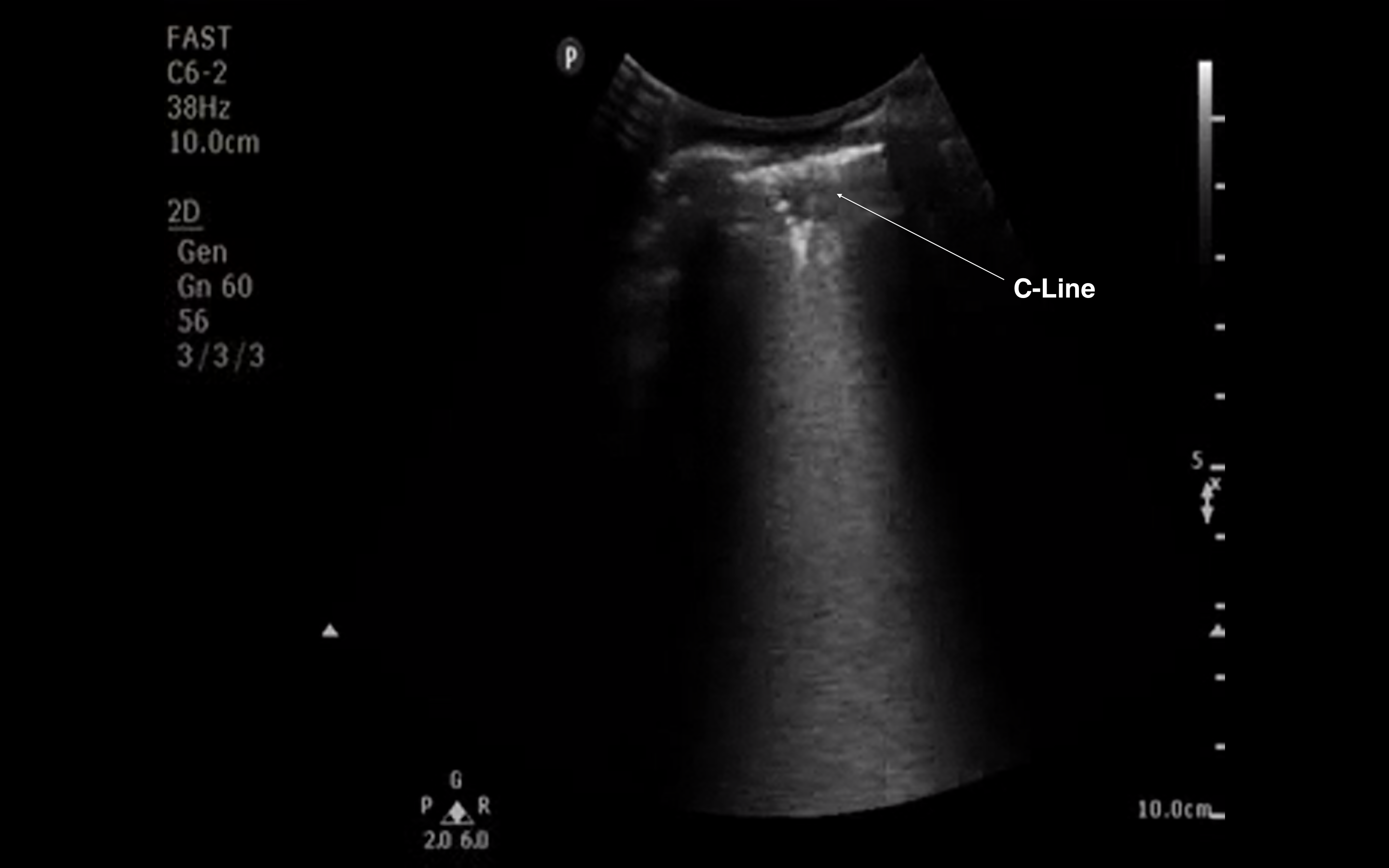 Image 2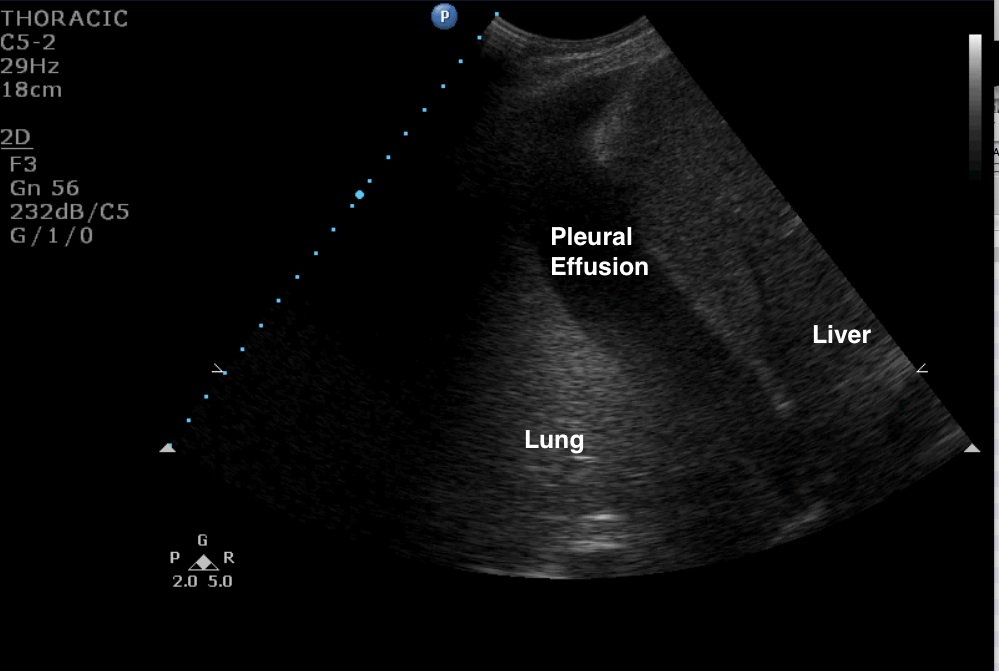 Clinical Importance: Ultrasound is sensitive for the diagnosis of pneumonia. In the study referenced below of 120 patients, 81 (67.5%) had a confirmed diagnosis of pneumonia. The first CXR was positive in 54/81 patients (sensitivity 67%; 95% CI 56.4% to 76.9%) and negative in 33/39 (specificity 85%; 95% CI 73.3% to 95.9%), whereas lung ultrasound was positive in 80/81 (sensitivity 98%; 95% CI 93.3% to 99.9%) and negative in 37/39 (specificity 95%; 95% CI 82.7% to 99.4%). A CT scan was performed in 30 patients (26 of which were positive for pneumonia); in this subgroup, the first CXR was diagnostic for pneumonia in 18/26 cases (sensitivity 69%), whereas ultrasound was positive in 25/26 (sensitivity 96%). The feasibility of ultrasound was 100% and the examination was always performed in less than 5 min.
Literature Support: Cortellaro F, Colombo S, Coen D, Duca PG. Lung ultrasound is an accurate diagnostic tool for the diagnosis of pneumonia in the emergency department. Emerg Med J. 2012 Jan;29(1):19-23.
Date: November 2013
Image Credit: Dr. Lefkove