The IOW this week comes from off-service rotators Dr. Mikhail Akbashev and Dr. Elizabeth Johnson, who used bedside ultrasound to evaluate a patient with shortness of breath. In the parasternal long-axis video, do you notice anything that appears abnormal?
Did you notice that the anterior leaflet of the mitral valve appeared thickened? Also during systole, the two leaflets do not come together fully. 
Image 1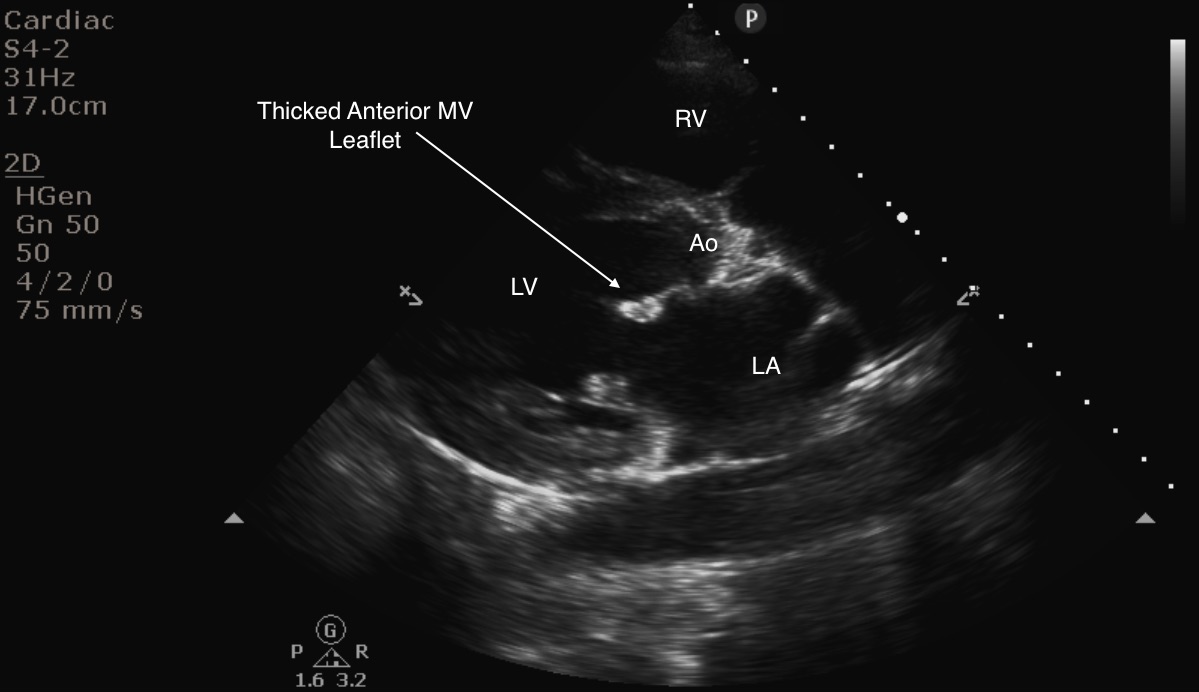 They went on to further assess the mitral valve using color Doppler and identified severe mitral regurgitation.
Image 2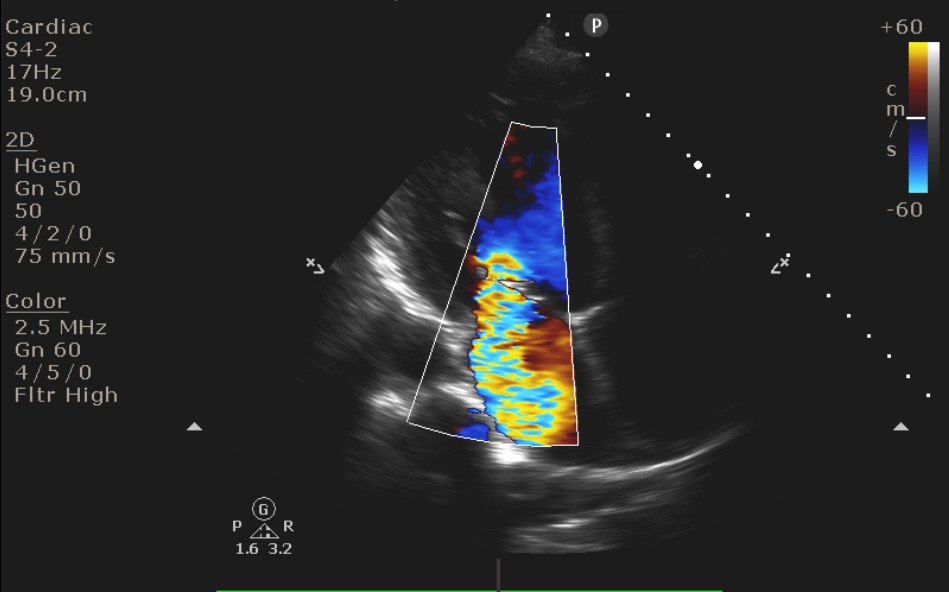 This patient has a history of endocarditis and severe mitral regurgitation. The transthoracic echo should not be used to rule out endocarditis but can be used to rule in the diagnosis if the history is suggestive and lesions are large enough to be seen. 
Date: May 2015