This week's case comes to us from Dr. Darin Williams and Dr. Ingrid Bloom at Emory University Hospital.
An elderly woman was immediately triaged to resuscitation for hypotension and malaise. She was bradycardic as well, with a heart rate in the 40s. The Rapid Ultrasound in Shock and Hypotension protocol was performed, and there was no evidence of free intraperitoneal fluid, pericardial effusion, pleural effusion/hemothorax, nor abdominal aortic aneurysm. Her IVC collapsed 50% with respiration and so isotonic fluid was administered.
Approximately 30 minutes later, she developed respiratory distress and was placed on BiPAP. Bedside ultrasound was repeated.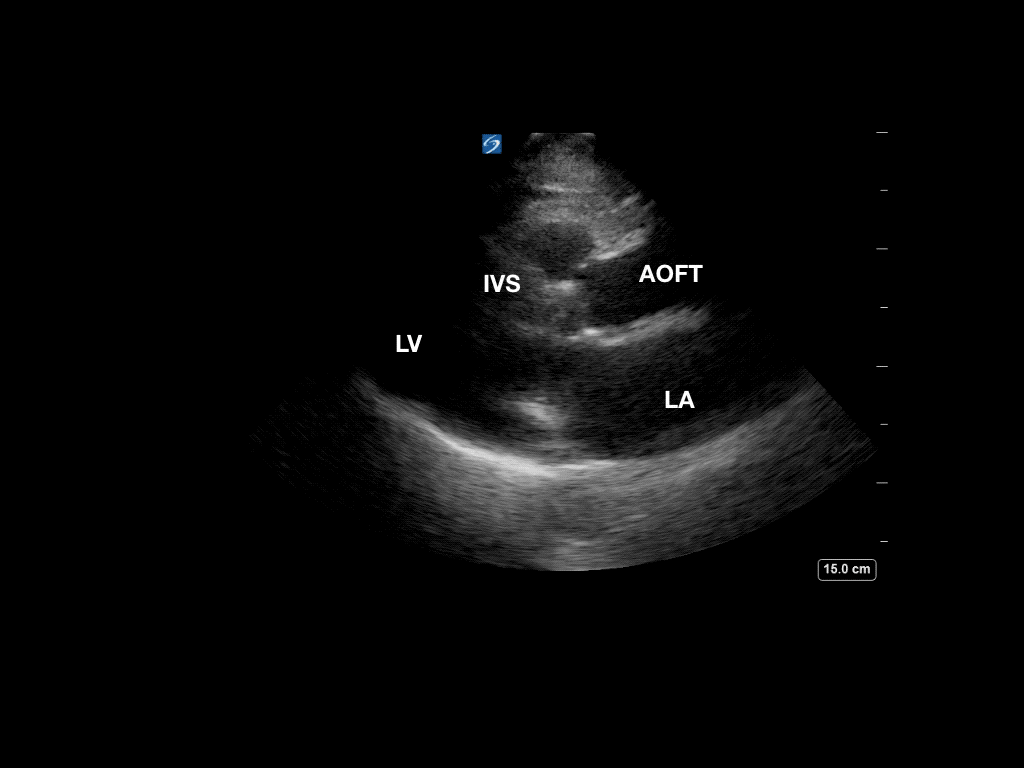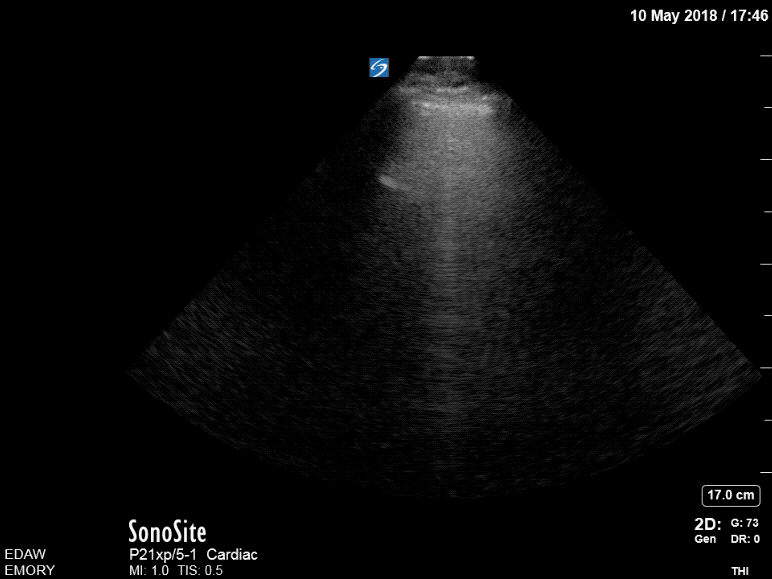 Now, she has B lines in both lungs consistent with pulmonary edema. Review of the initial point-of-care echo from the RUSH protocol revealed severe left ventricular outflow tract obstruction from a hypertrophic septum. A repeat bedside echo showed some slight improvement of the obstruction, most likely from decreased preload with BiPAP.
Pre- BiPAP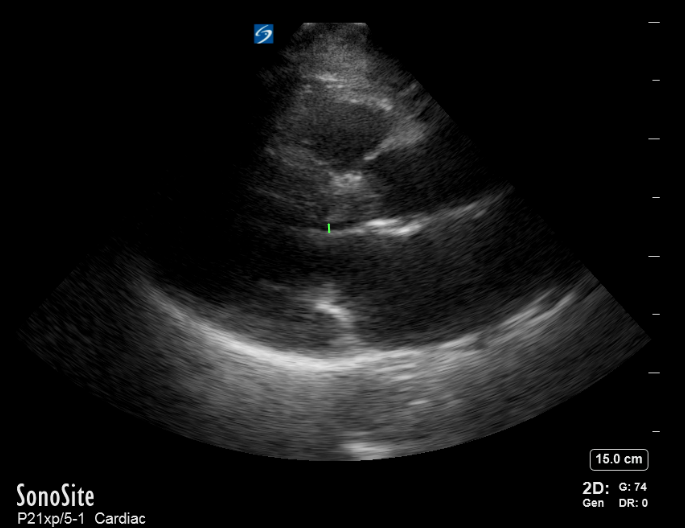 Post BiPAP: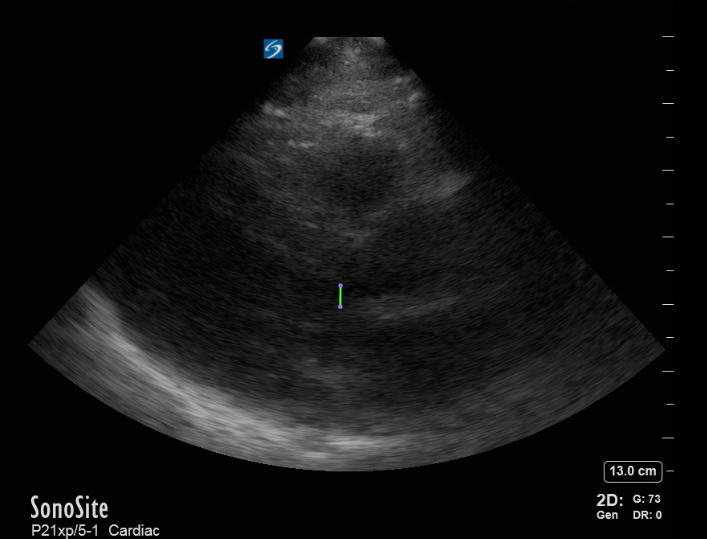 We are accustomed to evaluating the systolic function, left ventricular outflow tract size, and the presence of effusion on the parasternal long-axis view, but don't forget to examine for outflow tract obstruction as well. This focus will also be important in patients with exertional syncope.
The patient later recounted that she had previously been diagnosed with hypertrophic cardiomyopathy (HCM), for which she had been maintained on beta-blockers. Given her hypotension related to a systemic infection, she could not tolerate addition beta-blockade. As an inpatient, she was managed instead with alpha-adrenergic agents to increase her afterload and had an otherwise uncomplicated clinical course.
This clinical entity is now referred to as hypertrophic cardiomyopathy--the 'obstructive' feature only applies to some patients, under some conditions. Even without outflow tract obstruction, you should always suspect HCM in any patient who has a left ventricular wall thickness exceeding 15mm in diastole.