This image of the week is courtesy of Drs. Bree Jacobs and Andy Pendley, who demonstrates why ultrasound can be a useful adjunct to the EKG in patients presenting with chest pain.  
This was a 55-year-old patient with a past medical history of a diastolic CHF and no known CAD who presented to the ED with 2 days of nausea, dyspnea, and malaise. Her initial EKG is shown below and was grossly unchanged from an EKG obtained several weeks earlier.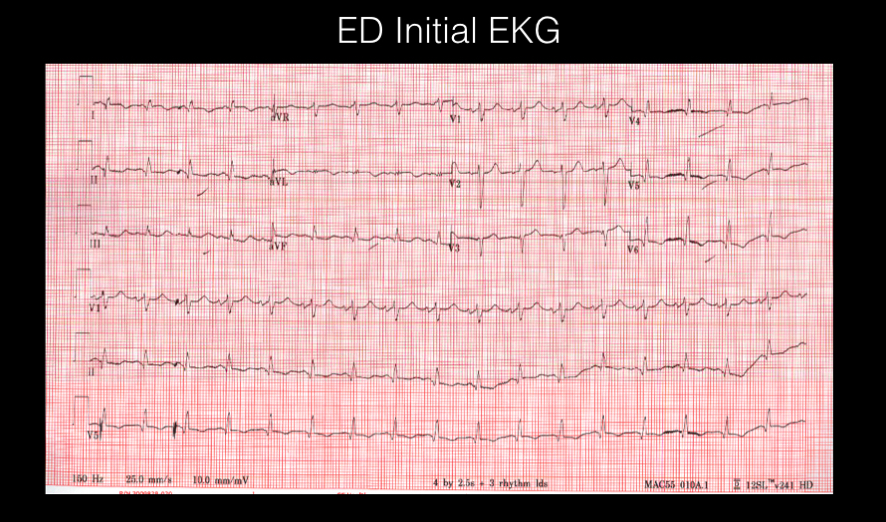 View PSLA image obtained during her ED visit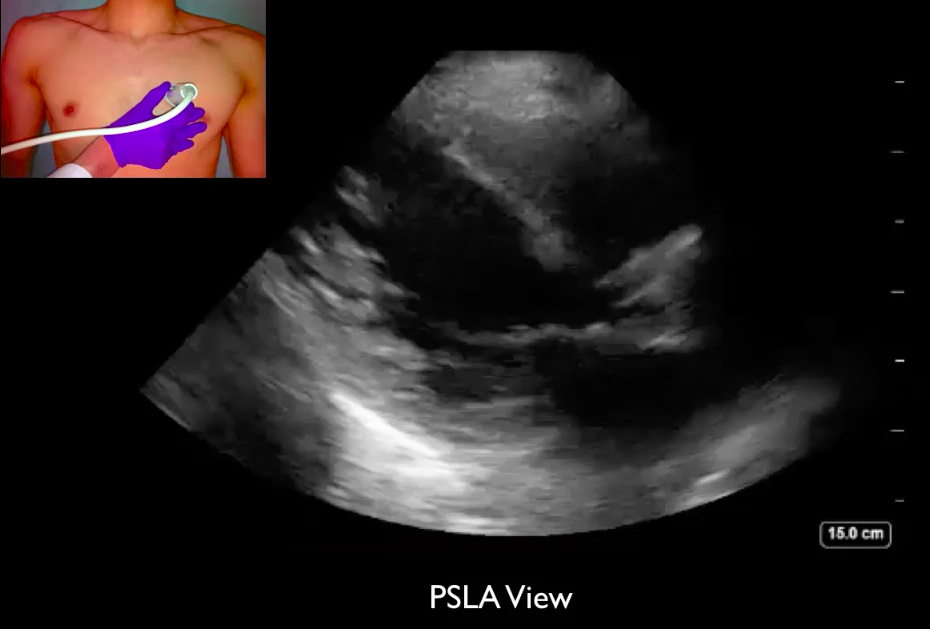 Several things can be seen in this video of the parasternal long axis: First, look at the anterior mitral valve leaflet and an overall squeeze of the heart, which are our easiest tools to estimate EF. This looks reduced. (It would be important to use additional windows to make the most accurate estimate.)
Second, look at the wall motion. Are some walls of the heart contracting more than others?
Note that the mid and distal septum are hypokinetic. The patient's initial troponin resulted as >3, and they began treatment for an NSTEMI. The patient was admitted to cardiology with plans for an LHC in the AM. About 12 hours later, the patient began complaining of worsening chest pain and became hypotensive. The following EKG was obtained: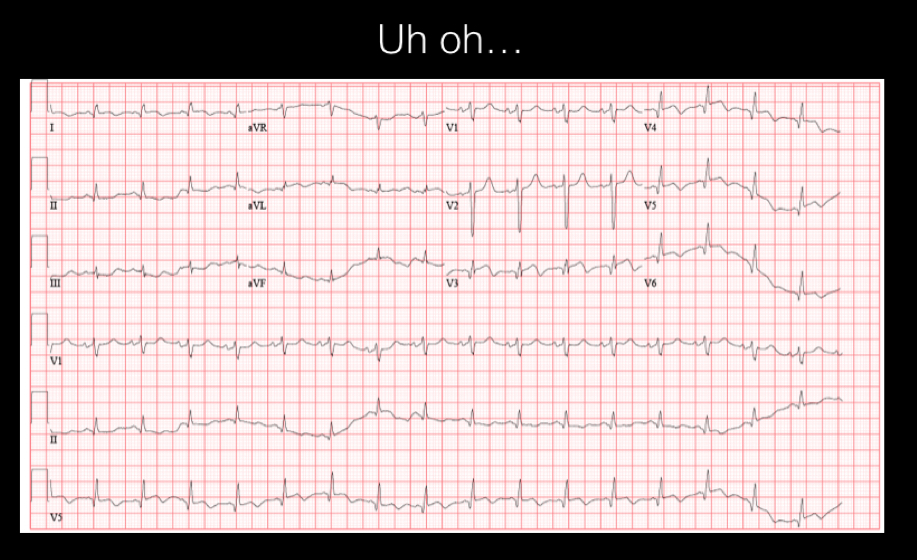 What vessels do the ST changes correlate with? Does this go along with the wall motion abnormalities seen on bedside echo?
The patient was taken emergently to the cath lab, where they found the following lesions:
Mid LAD 90% occlusion
Distal LAD 80% occlusion
Circumflex 100% occlusion
RCA 90% occlusion
Let's review the regional wall motion of the parasternal long axis: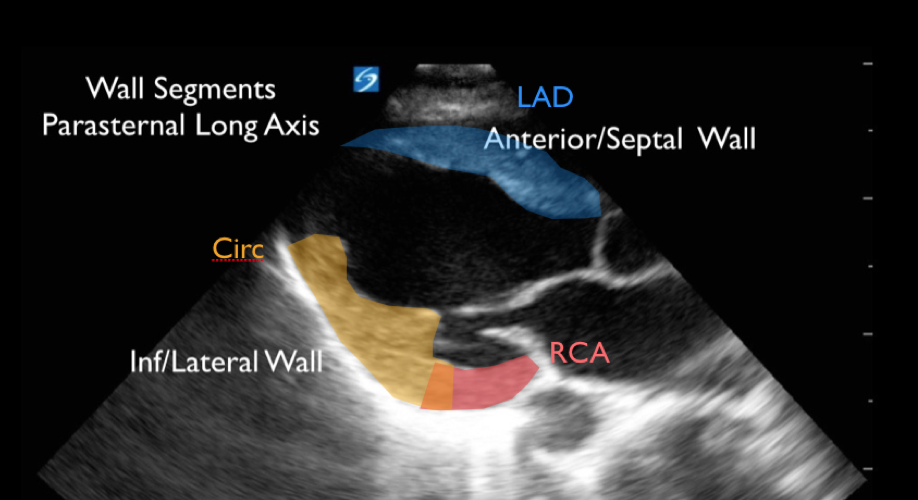 To call something a wall motion abnormality, you need to see it on at least two views (parasternal long and short, apical and short, etc.). So it would be important to confirm these findings on a second view. Remember calling wall motion abnormalities can be challenging, even for experienced practitioners especially if cardiac windows are poor. Furthermore, it is not always possible to distinguish new ischemic wall motion abnormalities from those caused by prior infarction.
In this patient, the initial ED echo displayed wall motion abnormalities of the distal and mid anterior septum. Here, the wall motion abnormalities were appreciated on ultrasound prior to the EKG changes developing. Ultrasound can thus be an important tool in ACS, especially in a patient who has an equivocal initial EKG.