This Image of the Week is brought to you by Drs. Tatiana Vladimirovna and Claire Abramoff. Their patient was a 60-year-old female who was visiting a relative in the hospital when she developed severe chest pain and dyspnea. She was brought down to the emergency department and this EKG was obtained.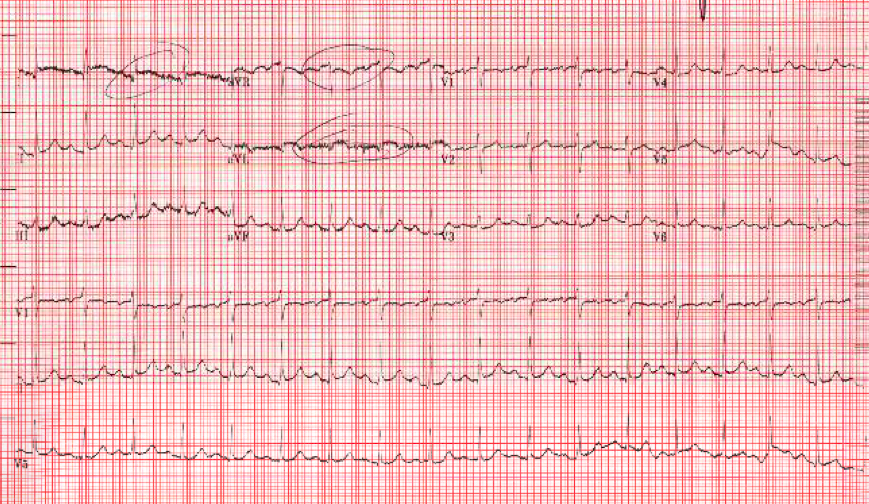 The EKG is concerning for ST elevations in I, II, and aVL, with depression in AVR. The initial troponin resulted at 2.75. A bedside ultrasound was performed.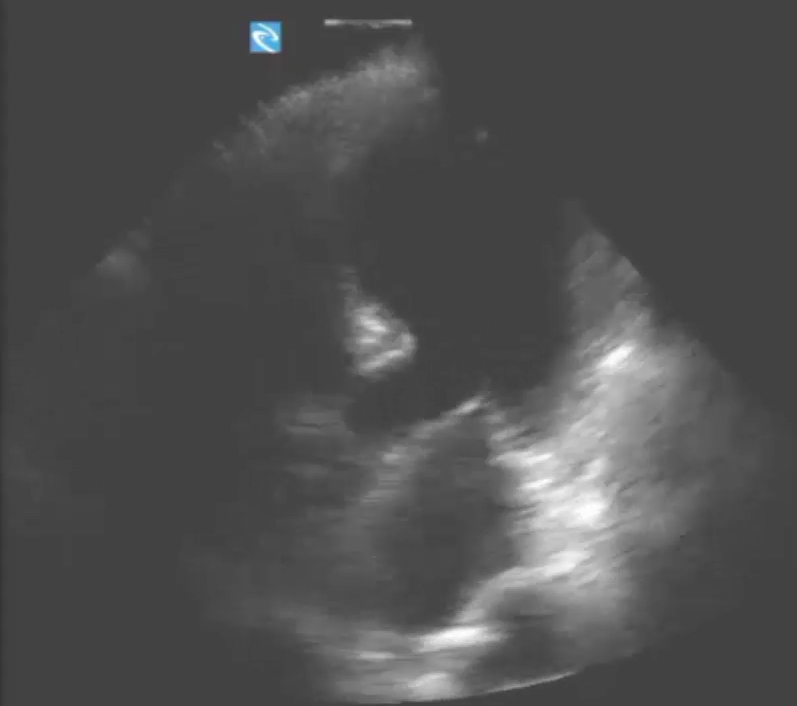 In the parasternal long-axis video, you can see dilation and akinesis of the mid-left LV with relative preservation of movement at the ventricular base. The ejection fraction is reduced.
The parasternal short axis video also demonstrates significant wall motion abnormalities. Which walls are hypokinetic and what vessels do they correspond to?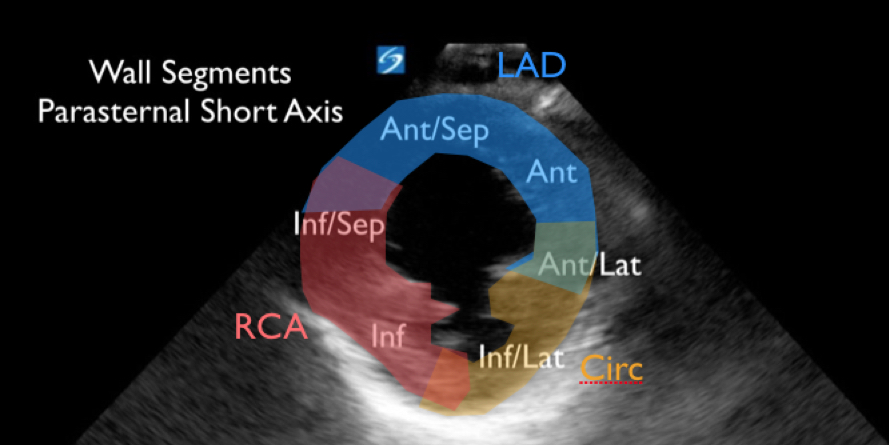 This apical four-chamber view shows a very interesting chamber morphology as well as re-demonstrating the wall motion abnormalities seen in previous views. The patient was taken emergently to the cath lab with interventional cardiology and was found to have clean coronary arteries. Does anyone have a guess as to the diagnosis?
Takotsubo Cardiomyopathy (TCM), also known as Broken Heart Syndrome, is transient non-ischemic cardiomyopathy that is often the result of extreme emotional or physical stress. The presentation often mimics an acute myocardial infarction – the patient will complain of chest pain or dyspnea, their EKG can show ST-segment elevation, and they can have an elevated troponin. Appropriately, these patients are normally taken to the cardiac cath lab and are found to have clean coronary arteries.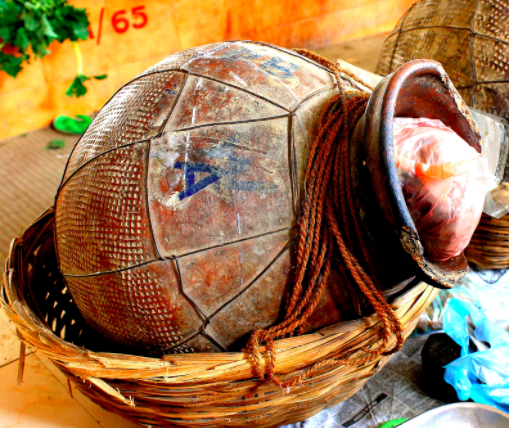 Classically, the condition is associated with left ventricular apical ballooning, the shape of which resembles the pots used to catch octopi in Japan (tako-tsubo).
This condition is more common in women and often presents after an extreme physical or emotional stress (death of a loved one, financial disaster, natural disaster, MVCs, scuba diving). ~2% of people with suspected ACS are ultimately diagnosed with TCM.
The leading theory is that there is a stress-induced catecholamine surge that is cardiotoxic, leading to stunning of the myocardium. Prognosis is excellent - >95% of patients have a full recovery in 1-2 months. Treatment is mainly supportive.
In this patient, the bedside ultrasound was highly suggestive of Takotsubo Cardiomyopathy. However, this should be a diagnosis made after a normal cardiac catheterization. The patient was discharged home several days later and will follow up with cardiology for a repeat echocardiogram in 2 months. Hopefully, she will be in the majority of patients that recover completely.