Image 1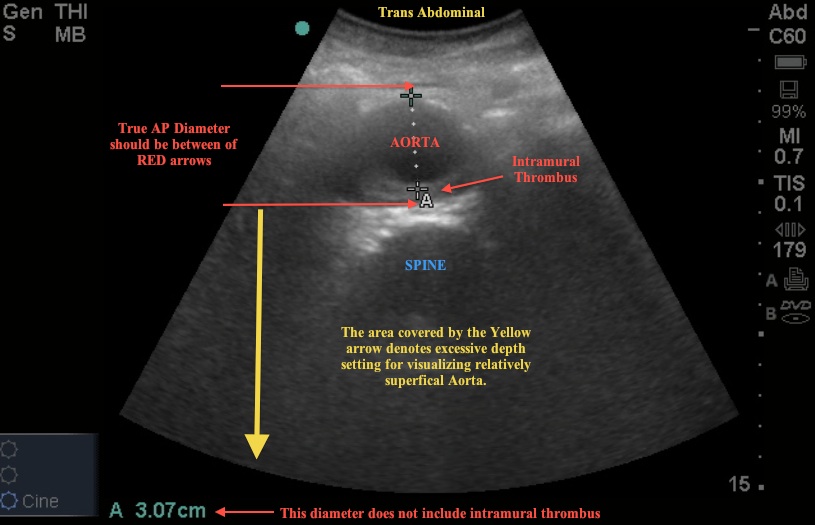 Image 2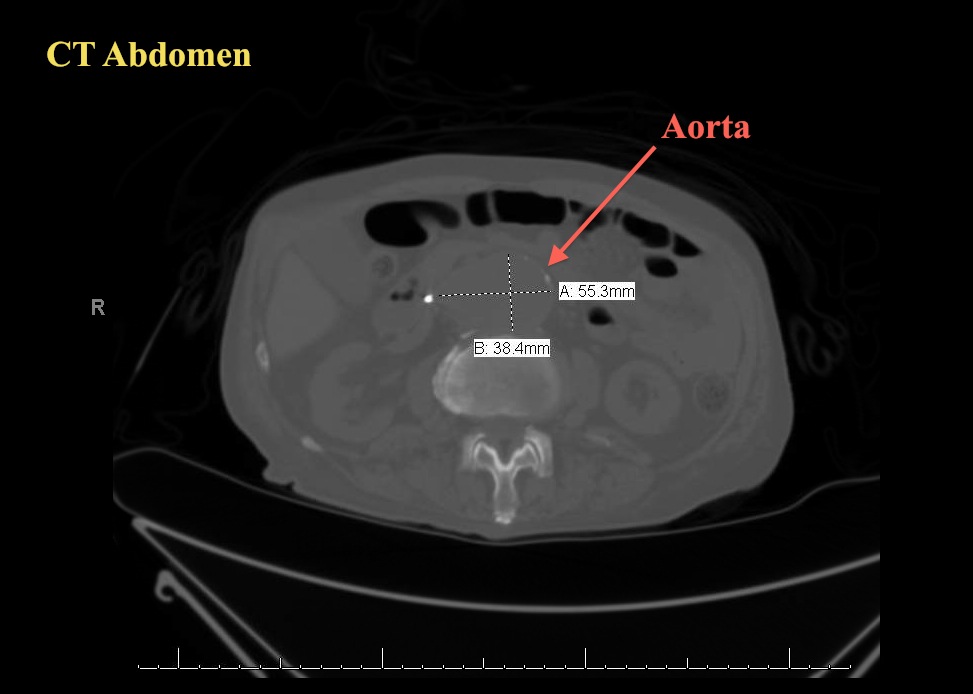 The scenario associated with these images is a patient with abdominal pain. The US image shows the cross-section of the aorta and an incorrect measurement of the diameter.
To correctly image the aorta, 5 images should be obtained:
Proximal Aorta – a cross-section
Mid Aorta – a cross-section
Distal Aorta – cross-section showing bifurcation
Iliacs – cross-section showing individual diameters
Longitudinal view – capturing celiac trunk and SMA. 
The aorta is imaged in cross-section with the curvilinear probe, indicator to the right, and the diameter is measured from outer wall to outer wall. The lone longitudinal image rotates the probe 90 degrees with the indicator to the head of the patient.
In the US image 1, the aorta measured right at 3.0 cm – the upper limit of normal. Take a closer look at the image – what is missed? How could the measurement be improved?
The ED sonographer did not include the area of intra-luminal thrombus. Had this been measured appropriately, the diameter would be much larger and should trigger an immediate CT to rule out aneurysm, or if unstable STAT vascular surgery consultation. Also, note the excessive depth – decreasing the depth in this situation may have led to better visualization of the thrombus and more appropriate measurement.
The patient did ultimately get a CT of the Abdomen showing a saccular aneurysm and the patient was appropriately managed.