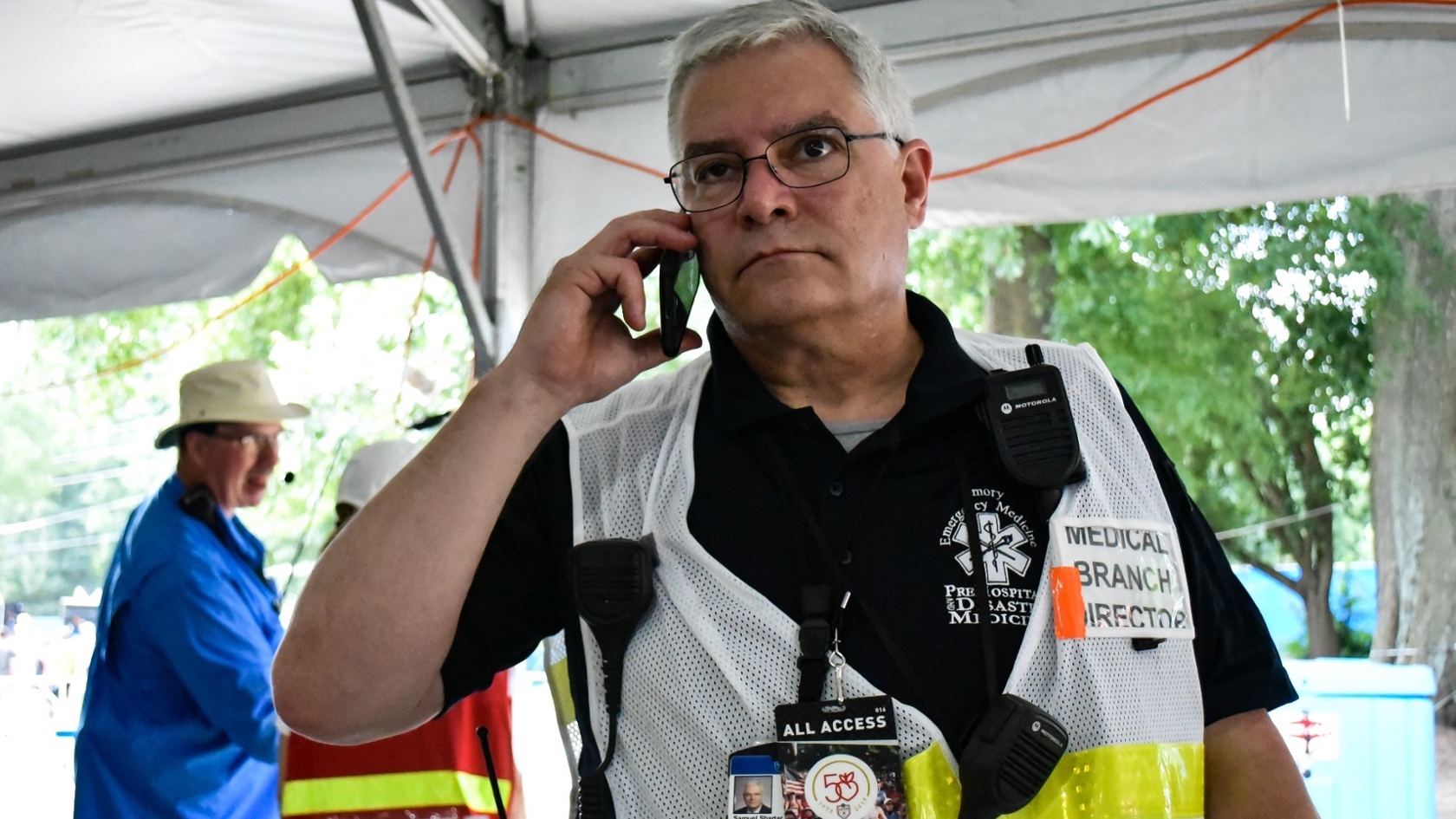 Sam Shartar, MSN, RN, is the Clinical Administrator for the Section of Prehospital and Disaster Medicine. He is also the Senior Administrator for Emory University's Office of Critical Event Preparedness and Response (CEPAR) and is responsible for directing the daily operations of the office and managing the University Threat Assessment Team among other duties.
Before joining CEPAR, Mr. Shartar served as the Unit Director for Emergency Services at Emory University Hospital. Mr. Shartar, a former EMS Supervisor, has an extensive background in prehospital care. He also has broad experience in emergency and critical care nursing and holds board certification as an Emergency Nurse. His background in disaster management includes experience in pre-hospital, event management, field operations, exercise design, and implementation, bio-safety transportation, and healthcare operations.
Mr. Shartar is a member of the State's Region III EMS council, representing DeKalb County, serves on the State's All-Hazard Incident Management Team, and serves on the Atlanta Urban Area Security Initiative's Critical Events/Special Operations Committee. He is a member of Emory Healthcare's Serious Communicable Disease Steering Committee, works with the National Ebola Education and Training Center (NETEC), and serves on the executive committee of the Radiation Injury Treatment Network (RITN). Mr. Shartar is certified as a professional emergency manager (PCEM), holds certification as an Emergency Management Healthcare Professional (EMHP), and is board certified as a National Healthcare Disaster Professional (NHDP-BC). Mr. Shartar practices clinically in the Emergency Department of Emory University Hospital.