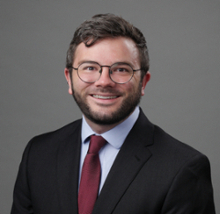 On behalf of the Student Association, thank you for your interest in the Emory Medical Scientist Training Program. Becoming a physician-scientist is a long road, but it is immensely exciting and fulfilling, and we are delighted that you are considering making Emory a part of your journey. Emory is an incredibly enriching, supportive, and collaborative place to train, and we are eager to share with you the things that we believe make our program unique.
Robust and Diverse Graduate Education
As one of the leading and fastest-growing research institutions, Emory consistently receives a record amount of external research funding. Also, students in the Laney Graduate School continue to have unprecedented success in obtaining NIH predoctoral fellowships. In this well-funded, supportive environment, Emory offers a diverse range of degree programs. In addition to the 8 interdisciplinary programs offered through the Graduate Division of Biological and Biomedical Sciences (GDDBS), students have access to many other strong degree programs at Georgia Tech, Rollins School of Public Health, and within the social sciences. Our joint biomedical engineering (BME) degree with Georgia Tech is currently ranked #2 in the nation. Students have also chosen to pursue other prestigious degree options at Tech, such as Bioengineering and Computer Science. Rollins School of Public Health is ranked 5th in the nation with regular collaborations with the Centers for Disease Control and Prevention and the Carter Center. Our program also enthusiastically supports degrees in the social sciences. For example, some of our current and former students have pursued degrees in Psychology, Anthropology, and Sociology. Our administration strongly supports the academic plans of our students. In general, if you can dream it, you can do it.
Exceptional Clinical Training
The Emory School of Medicine is consistently ranked among the nation's top medical schools. Our medical education begins with a systems-based curriculum that incorporates small group sessions, classroom didactics, clinical skills training, and clinical experiences. Clinical training occurs within Emory Healthcare, the largest and most comprehensive health system in Georgia. Twelve of Emory's specialties are nationally-ranked, and our Winship Cancer Institute is the only NCI-designated center in Georgia. Additionally, Emory students are known for their unparalleled training at Grady Hospital, one of the world's largest public hospitals. It includes a renowned Trauma Center, which is the only Level 1 trauma center in Atlanta, the world's first Comprehensive Sickle Cell Center, and one of the top three HIV/AIDS outpatient clinics in the country. Emory's long-standing partnership with Grady underscores the University's dedication to working with vulnerable populations and bridging healthcare disparities.
Integration of Graduate and Medical Education
The MD-PhD curriculum at Emory is structured such that students complete both the 18-month Foundations (i.e., didactic preclinical coursework) and 12-month Applications (i.e., core clinical rotations) prior to the start of graduate training. This allows our trainees to obtain a greater clinical perspective before committing to a course of study, to better guide them to a path of graduate study more aligned with their clinical interests and future career aspirations.
The 18-month Foundations curriculum also includes a biweekly MD/PhD Journal Club, led by Dr. Andy Neish, which supplements didactic medical training with relevant current research. Additionally, the entire program attends our monthly Clinical Research Conference (CRC), led by Dr. Holly Bauser-Heaton, which aims to bridge clinical findings with current translational research and provides opportunities for networking and professional development. Graduate students present at CRCs after spending time on the wards with clinicians of their choosing, giving us the opportunity to explore different specialties. Finally, there is a transition course offered for re-entering senior medical students, which is taught by Dr. Joanna Bonsall, an Emory MSTP alum, the Chief of Hospital Medicine at Grady Hospital, and our Co-Director.
The City of Atlanta
When choosing an MD-PhD program, you are also choosing where you want to spend a good part of the next decade of your life. At Emory, our students are able to maintain a healthy work-life balance in an affordable yet vibrant city. Atlanta is an incredibly diverse and rapidly growing Southern metropolis. Clarkston, GA is considered to be the most diverse square mile in the United States, and it's less than 6 miles away from the School of Medicine!
As such, Atlanta has a little bit of everything. If you love eating out, there are numerous dining options, including the famous Ponce City and Krog Street Markets. Lovers of live performances can go see a show at the Fox, Philips Arena, Roxy, The Masquerade, or one of the many other venues around the city. People who want to see incredible displays of creativity can visit The High Museum, Atlanta Botanical Garden, the Trap Music Museum, among (many) others. History lovers will appreciate the museums in Atlanta such as the National Center for Civil and Human Rights. Atlanta is also home to an eclectic mix of music, food, and cultural festivals. And if you are a nature lover, don't worry! Atlanta has ample access to nature through venues such as Piedmont Park, Stone Mountain, and the Chattahoochee. Not to mention the short drive to the Appalachian mountains and the southern terminus of the Appalachian Trail! Whatever you love to see and do, Atlanta offers plenty of opportunities!
Community
Regardless of where you choose to pursue your MD-PhD training, you will find yourself bouncing from medical school, to graduate school, and back again. While we forge incredible personal and professional relationships with our MD and PhD colleagues, your MD-PhD classmates are the only ones who truly understand the challenges of this unique path. Within the MD/PhD program, we have opportunities to connect through the MD/PhD Student Association, the MD/PhD Women's Association, the Physician Scientist Interest Group, and ARISE (which promotes DEI initiatives and education with the MD/PhD program). At Emory, we are always striving to create and foster a thriving community within the MD-PhD program, so that no one feels alone or unsupported. We truly believe that we are all in this together.
In that spirit, we invite you to reach out to us with any questions or concerns you have as you begin your MD-PhD journey and hope you continue to consider making Emory your academic home.
Wishing you all the best,
Henry Kietzman, M4 and Hyungyu Lee (G1)