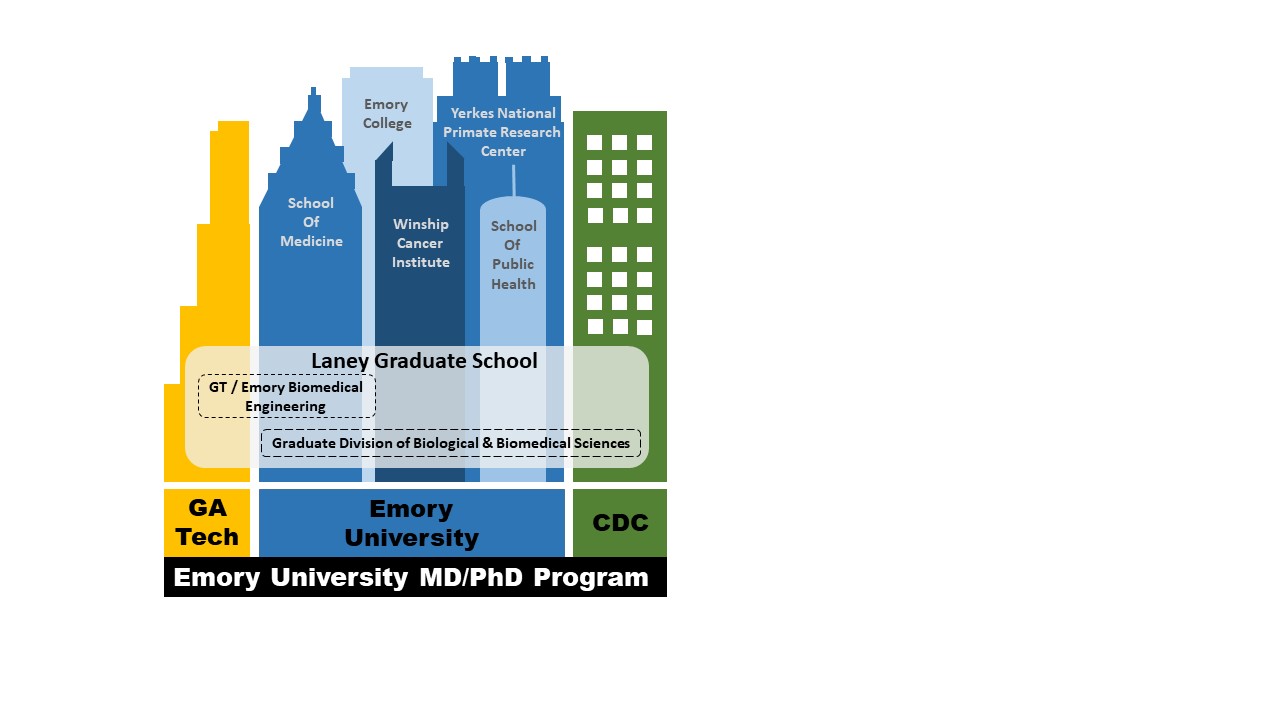 Because the Emory University MD/PhD Program is committed to offering flexible options for graduate studies, we welcome students with a wide variety of interests and from a wide variety of backgrounds. Those choosing a non-traditional area of PhD study (outside of the laboratory or life sciences, biomedical engineering, or epidemiology) should contact the MD/PhD Program for instructions on applying as the normal application process may not apply. Although not limited to these disciplines, MD/PhD students typically choose to pursue their PhD in one of the following areas of study:
Laney Graduate School Graduate Division of Biological and Biomedical Sciences (GDBBS):
Laney Graduate School Doctoral Programs in the Public Health Sciences:
Emory University Laney Graduate School, including but not limited to:
Engineering
In addition to the programs offered at Emory University, MD/PhD students can pursue their PhD in the joint biomedical engineering program offered by Emory University and the Georgia Institute of Technology. Georgia Tech is located just west of midtown Atlanta, about 15 minutes from the Emory campus. The Biomedical Engineering graduate program is currently ranked #2 in the nation according to the US News and World Report.