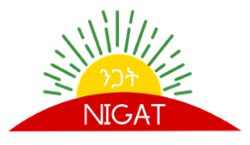 Nigat, the Amharic word for dawn, is a project that aims to understand and address the mental health need of Ethiopian Immigrants in Atlanta. Funded through Emory University's Bidirectional Global Health Disparities Research Pilot Grant program, the Nigat interprofessional team includes psychologists, psychiatrists, public health experts, anthropologists, information technology specialists and community stakeholders from the US and Ethiopia. 
Our first objective is to examine the emotional well-being and help seeking behaviors of Ethiopian immigrants in the greater Atlanta area. We plan to use what we learn from community members' responses to surveys and focus groups to develop in collaboration with community partners culturally responsive psychological interventions to improve the well-being of Ethiopian immigrants in our community. To support our efforts, we are collaborating with community leaders and members, building partnerships with local organizations, and enlisting the guidance of our Community Advisory Board.
You may be eligible to participate in this study if:
You are 18 to 64 years old
Ethiopian immigrant residing in greater Atlanta
Fluent in English and/or Amharic
If eligible, you will be expected to:
Complete a 30-40 minute questionnaire about your emotional well-being, life events, concerns, feelings and thoughts in relation to your experience as an Ethiopian immigrant in the US.
Recommend other Ethiopian immigrants to participate in this research or a future focus group discussion.
For any additional information regarding your participation, please contact Humama Khan or call 843-566-5841. Your message will be returned within 24 workday hours.