Our Residents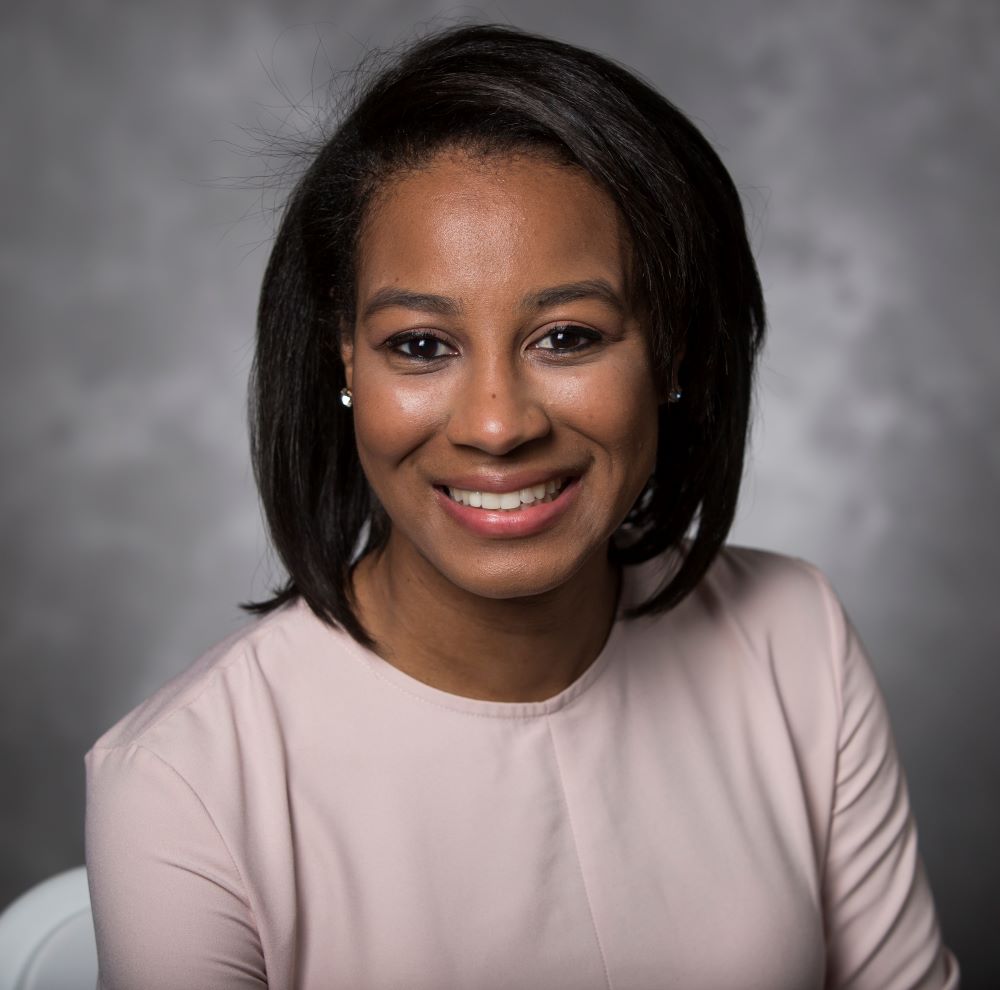 Laetitia Badio (PGY 3)
Born to Haitian immigrants who eventually resettled in Haiti, Dr. Badio grew up in Port-au-Prince, Haiti, where healthcare resource allocation was unequal in different parts of the country. She became aware of the disparity, which made this country ill-equipped to deal with primary healthcare needs.

In the aftermath of the 2010 earthquake, she fully witnessed the consequences of insufficient resources in the face of high demands. Shortly after, she relocated to the United States to complete her undergraduate studies. She attended the University of Miami and obtained her medical degree at Meharry Medical College. There, she found her passion for caring for underserved and immigrant populations at a student-run clinic in Nashville.

Now a pediatric resident, she hopes to build upon her experiences with Emory's Global Health Track to tackle long-term sequelae of natural disasters in underdeveloped countries.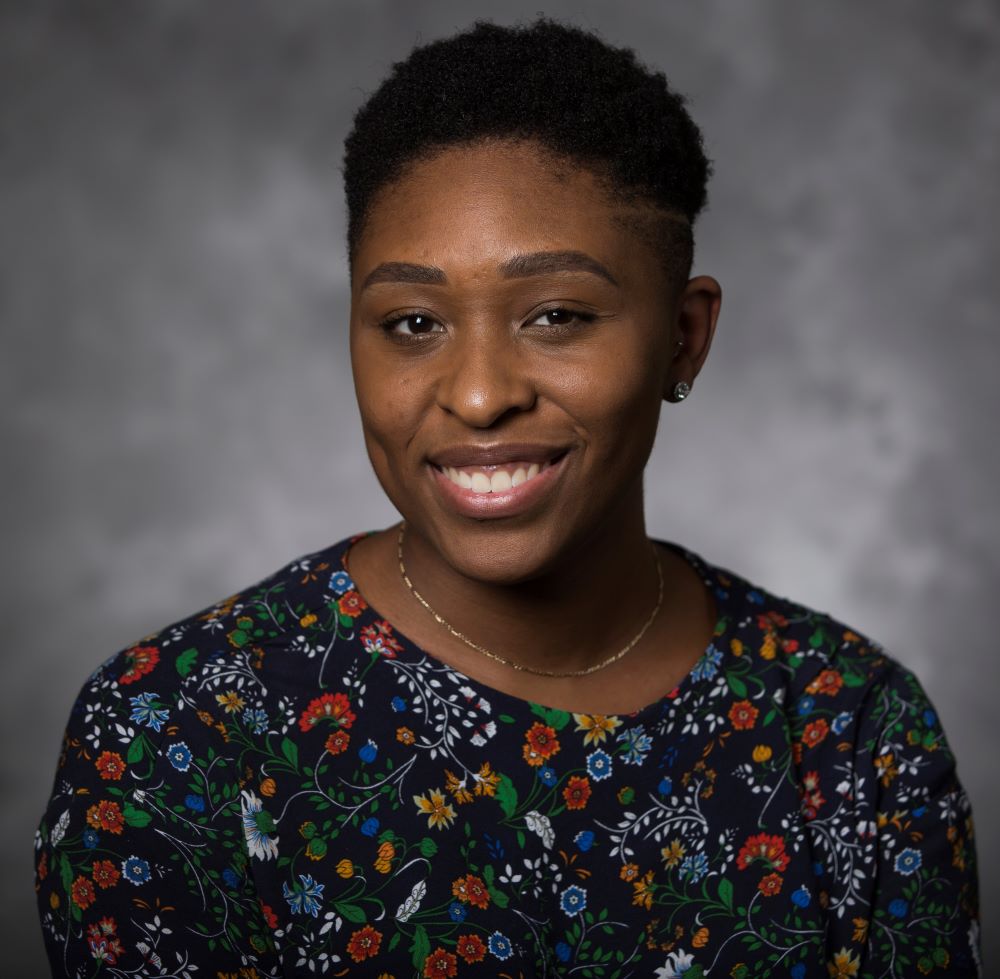 Taisha Blair (PGY 3)
Dr. Blair was born and raised in Brooklyn, NY and attended Spelman College for my B.S. in Biology. She went on to matriculate at Morehouse School of Medicine where she was introduced to the social determinants of health and given ample opportunities to work with international communities near and far, from Clarkston Community Health Center in Georgia, to towns in Haiti and a children's hospital in Ghana. Through these experiences, she gained firsthand exposure to the practice of medicine in resource-limited environments.
Vanessa Ford (PGY 3)
A born and raised Atlantan, Dr. Ford brings to the Global Health Track experience living in Taiwan and medical rotations in Rwanda and Guatemala. She went to UGA for college and majored in biology and psychology.  After undergrad, she taught English in Taiwan before embarking on medical school and residency.  Traveling throughout Southeast Asia reinforced her desire to help narrow gaps in healthcare inequity around the world, including in the United States.  She is applying for PICU fellowship and has completed a project examining barriers to Polio eradication in Afghanistan and Pakistan during her residency.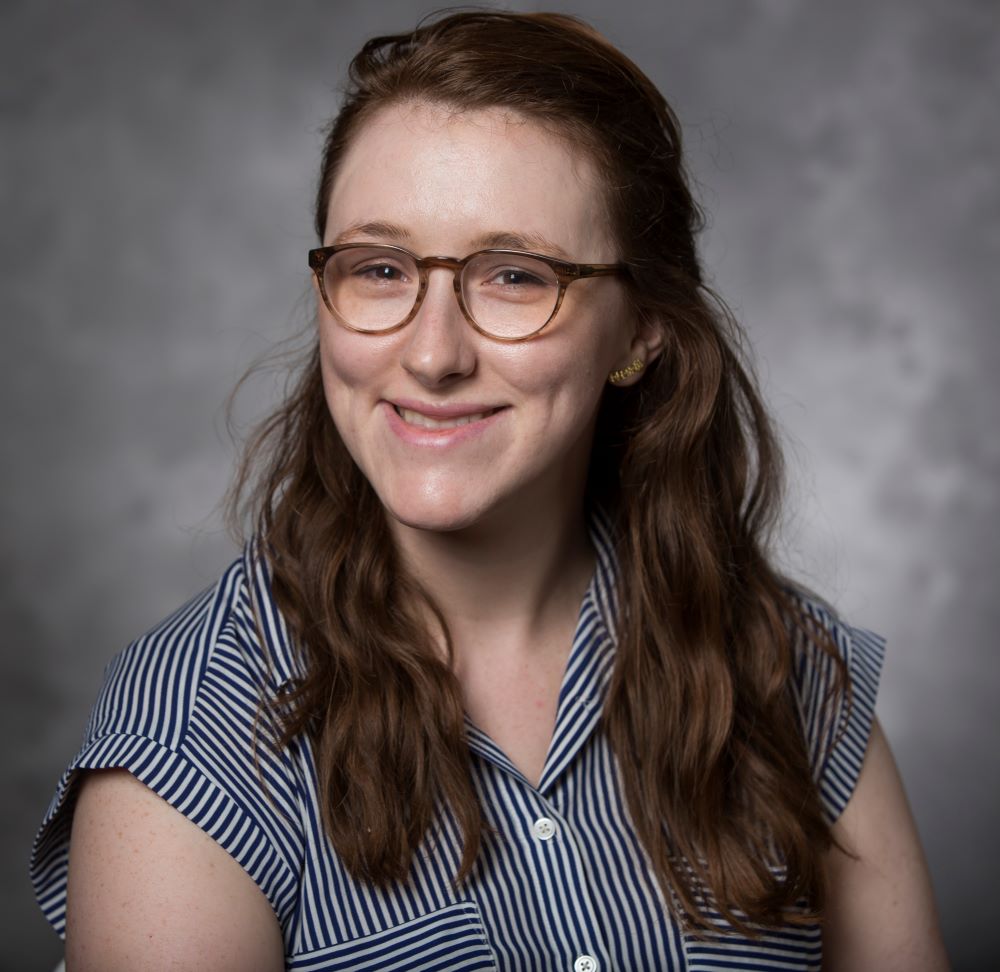 Madeleine Hebert (PGY 3)
Dr. Hebert grew up in southwest Louisiana, a native Cajun. She attended Vanderbilt in Nashville where she volunteered with refugee communities teaching a health curriculum. She studied abroad in Denmark and participated in public health projects in both Morocco and London—experiences that helped inform her understanding of the diverse health practices and delivery systems that overlap and integrate across communities. She is now a resident in Emory's Child Neurology program with particular passion for the recognition and management of neurologic diseases like epilepsy in underserved communities. 
Preethi Rajan (PGY 3)
Dr. Rajan is known for her boundless energy and her love of great conversation with a side of dessert at any hour. She studied Global Health and Psychology at Emory University where she worked with Bhutanese refugee communities in Clarkston, GA.  There she began to understand the immense impact of social determinants of health, particularly with regards to health literacy and barriers to access.  As a medical student, she participated in both short-term and long-term global health projects, in the Dominican Republic and in India. She is passionate about a career in primary care pediatrics and about the responsibility of physicians to advocate for social justice.
Jerome Leonard (PGY 2)
Jerome Leonard grew up in Palm Harbor, Florida and attended University of Florida for undergrad. Upon graduating, he joined the Peace Corps in Mongolia working on a variety of public health projects. After returning to the US, Jerome attended Tulane School of Medicine in New Orleans where he obtained his MD/MPH in tropical medicine. Jerome's professional interests include infectious diseases, epidemiology, and delivery of care in underserved communities. His interests outside of medicine include music, hiking and cooking (specifically baking or anything with cheese). Jerome is super excited to be part of the Global health track here at Emory.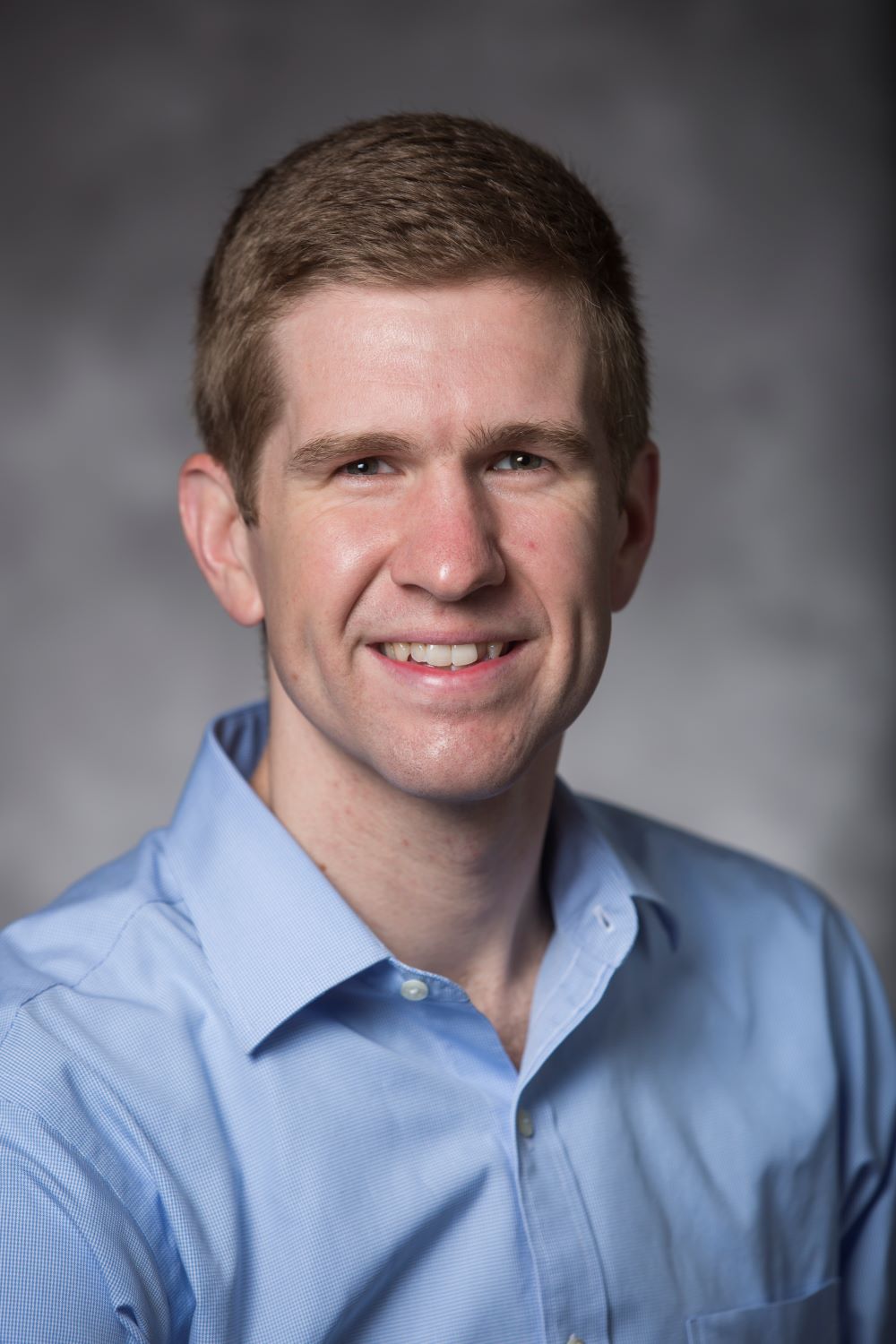 Matt Mosgrove (PGY 2)
Matt grew up in Fayetteville, GA and studied biomedical engineering at Georgia Tech. He went to medical school at Emory University where he had many opportunities to learn from and work with patients with diverse backgrounds. Through the Clarkston Community Health Center in Clarkston, he was exposed to the need of medical care for local refugee populations. The summer after his first year of medical school, he joined a group of providers that traveled between sugarcane farming communities in the Dominican Republic to provide primary care to migrant Haitian farmers. From these experiences, Matt looks forward to learning more about global health, the needs faced by his local community, and opportunities to continue working with underserved patients.
Sheena Patel (PGY 2)
Sheena Patel was born and raised in Maryland and attended University of Maryland for her undergraduate degree, majoring in Psychology with a minor in Neuroscience. She also participated in the Global Health Scholars Program there. Sheena went on to attend University of Maryland School of Medicine where she had the great fortune of participating in Indian Health Services which fostered and even deeper appreciation and interest in global health. She is very excited to be a part of the Global Health program and the exciting opportunities to come! 
Kaitlin Weisshappel (PGY 2)
Kaitlin Weisshappel grew up in the small town of Shawano, just north of Green Bay, Wisconsin. Typical to many children in the region, she grew up farming, playing in the woods, and spending time with family. She comes from a very large family, with her mom having greater than 60 first cousins!
Katie's interest and approach to medicine stems from her Oneida identity. Many Native Americans suffer from diseases like diabetes, and the Oneida are no exception. Doctors practicing medicine within the Oneida understand how Natives use traditional medicines, and seek to balance that with the science behind genetic predispositions. Katie knows this from personal experience. Having her blood glucose levels checked since childhood has impressed on her the reality of genetic predispositions at a personal level.  Her nephew's diagnosis with Trisomy 21 spurred her to earn her medical degree and become a Pediatric Geneticist. Katie sees medicine as a calling tied to her heritage and her family's collective struggle. 
 Dr. Weisshappel would like to strike a balance between a patient's traditional approach to medicine and Western Medicine. She wishes to create an environment where doctors can comfortably ask about a person's family medicine as easily as they ask of family history. She would like to find a way to heal people with a combination of our gold standards of care, while not neglecting each person's history and culture.
Sonal Dugar (PGY 1)
Dr. Dugar was born in New Jersey and moved to Georgia at the age of 12. Her family immigrated to the United States from India before she was born. It was her trips back to India that sparked her interest in learning about different global communities and how different healthcare systems work. She also had the opportunity to fuel her love for languages by graduating from a Hindi curriculum and teaching classes afterward, as well as minoring in Spanish during her time at the University of Georgia. During her undergraduate days, she participated in week-long projects with communities across the United States which focused on specific issues ranging from HIV/AIDS awareness to affordable housing. The opportunity to work towards creating sustainable solutions within underserved communities cultivated a desire to integrate global health into her future career. Sonal is very excited to be a part of the global health track, to work on a team, and to further develop skills in advocating for health care equity.
Megha Kalia (PGY 1)
Dr. Kalia was born In India and moved to the U.S. when she was young. Growing up in a family of first-generation immigrants, she quickly learned about challenges in access to healthcare as well as the diverse cultural perceptions of medicine. She was raised in Georgia and attended the University of Georgia where she majored in Biochemistry and Molecular Biology with minors in Spanish and Public Health. During this time, she studied abroad in Peru and gained a better understanding of barriers to healthcare particularly in rural populations. She is interested in a career in acute care and is passionate about expanding her work to address infant and child mortality rates in communities with limited resources. She is enthusiastic about joining the Global Health Track and hopes to learn how to better address the needs of our community. 
Maansi Malhotra (PGY 1)
Dr. Malhotra was born in Toronto, Canada, grew up in Bahrain, and she has also lived in India and Singapore. Her nomadic experiences have exposed her to the impact of many health care delivery systems and prompted her to recognize differences in equity and access of these systems across many countries. She is interested in and wants to learn more about healthcare policy with respect to marginalized communities and sustainable clinical care delivery. She aspires to become a resourceful pediatrician that can assess barriers and support access to healthcare for her patients. Outside of medicine, she loves cooking and is attempting to cook her way through one cookbook a year!
Tory Prynn (PGY 1)
Dr. Prynn was born and raised in Phoenix, Arizona, and attended Arizona State University for her undergraduate degree. Combining her passions for science, healthcare, and learning about different cultures, she majored in Global Health with a minor in Biological Sciences. During this time, she was able to participate in a research program in Guatemala and a public health program in Tanzania. She attended medical school at the University of Arizona College of Medicine – Phoenix which fostered her interest in working with under-resourced communities locally. Tory is excited to be a part of the Global Health Track and looks forward to learning how to appropriately and effectively incorporate global health into her career as a pediatrician, with a specific interest in medical education.
Douglas Saforo
Dr. Saforo is originally from Louisville, KY where he attended the University of Louisville and earned his MD and PhD in Pharmacology and Toxicology. During his time in Louisville, he dedicated himself to aiding underserved communities through mentoring disadvantaged children and families, organizing with community partners, and welcoming resettled immigrant and refugee families. He hopes to bring his expertise in academia and experience with community work to engage in research with underserved communities in ways that are meaningful to them. Together we can form a chisel to transform health disparities and barriers to healthcare and medicine for the most vulnerable locally and abroad.