GHOPE Leadership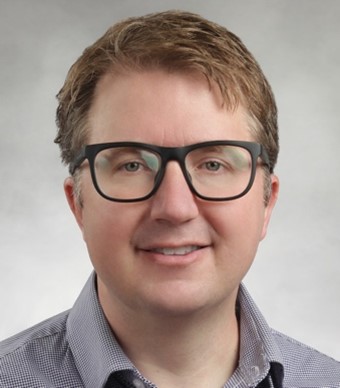 Chris A. Rees MD, MPH
Director of GHOPE
Chris A. Rees, MD, MPH is the Director of the Global Health Office of Pediatrics at Emory (GHOPE). As the Director of GHOPE, he aims to continue to support students, residents, fellows, and faculty at Emory who engage in global child health as well as abroad in furthering strong, sustainable, and meaningful pediatric global health research, education, and operations. 
Chris is an Assistant Professor of Pediatrics and Emergency Medicine at Emory University School of Medicine, an attending physician in the pediatric emergency department at Children's Healthcare of Atlanta, and a research scientist in the Child Health and Mortality Prevention Surveillance (CHAMPS) network. He joined Emory in 2021 after completing a fellowship in pediatric emergency medicine and global health at Boston Children's Hospital and Harvard Medical School, where he served as chief fellow. Prior to his time in Boston, he was a resident and chief resident in the pediatrics and global child health residency program at Texas Children's Hospital and Baylor College of Medicine. His research interests include developing novel approaches to prevent childhood mortality in low- and middle-income countries and reducing inequities in research collaboration in global health. He has led, and collaborated on, several multi-country studies in low- and middle-income countries. Chris is also a research consultant to the World Health Organization and UNICEF.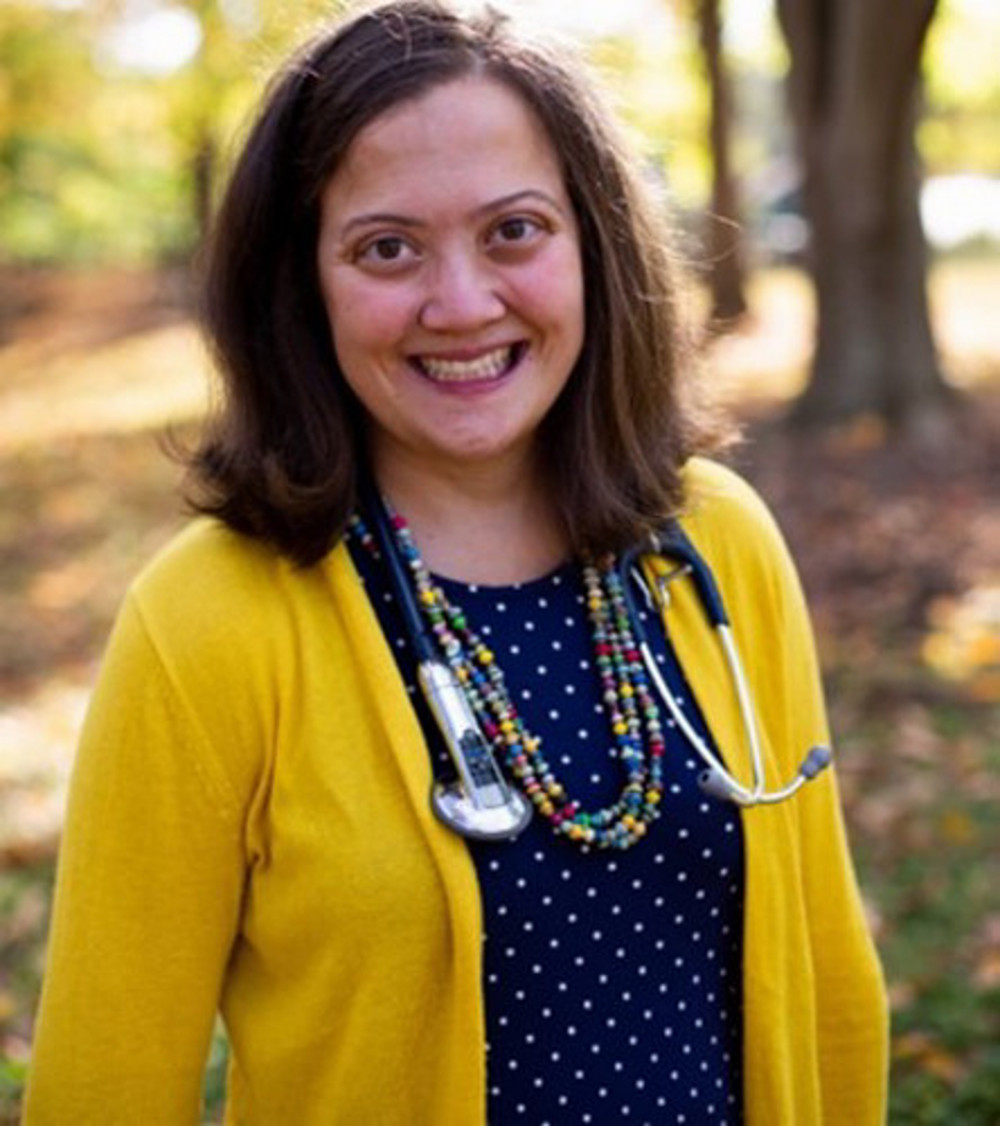 Amy RL Rule MD, MPH
Pediatric Global Health Track Director
Amy RL Rule MD, MPH is the Director of the Pediatric Global Health Track which is the education arm of the Global Health Office of Pediatrics at Emory (GHOPE). As the track director, she aims to curate and implement global child health education for primarily for residents in the track and all pediatric residents. As well as mentor and cultivate scholarly activities for Emory pediatric trainees developing careers in global child health through sustainable bidirectional partnerships. While also contributing to global health education for fellows, and students interested in global child health.
Dr. Amy Rule is a pediatric and neonatal hospitalist and Assistant Professor of Pediatrics at Emory/CHOA. She is the co-director of Emory's Collaborating Center for Perinatal Equity. She completed her pediatric residency and combined hospital medicine and global health fellowship at Cincinnati Children's. She joined Emory in 2022. Her research centers on the intersection of health education and health equity. Her work includes maternal-newborn outcomes research in East Africa, partnering with immigrant and refugee families in Georgia and cultural humility and global health education for healthcare trainees. Dr. Rule is the co-lead author for the AAP GHEARD (Global Health Education for Equity, Anti-Racism and Decolonization). She has been an author on multiple global health education curricula from the SUGAR team and helped develop the AAP Global Health Education Course. Dr. Rule is also the chair of the APPD Global Health Learning Community. 
Emilee Flynn, MD, MPH
Associate Director, Pediatric Global Health Track
Emilee Flynn, MD, MPH is the Associate Director of the Global Health Track in Pediatrics. In this role she works closely with the Pediatric Residents in the Global Health Track to provide additional mentorship and guidance as they complete their scholarly projects and engage in dedicated Global Health educational experiences.  
Emilee is an Assistant Professor in the Department of Pediatrics at Emory School of Medicine. She obtained her medical degree from Johns Hopkins University School of Medicine in Baltimore, Maryland. She completed her Pediatric Residency at St. Christopher's Hospital for Children in Philadelphia, Pennsylvania. She then went onto complete a fellowship in Pediatric Global Health and obtain a master's in public health through the University of Massachusetts in Worcester, Massachusetts. Through this fellowship she had the opportunity to work in collaboration with Partners In Health in rural Liberia as well as with the Umodzi Pediatric Palliative Care Program in Blantyre, Malawi. She has also taught and lectured on a variety of topics in Guyana. She completed a fellowship in Pediatric Hospice and Palliative Medicine Children's Healthcare of Atlanta and Emory University School of Medicine in Atlanta, Georgia. She joined the faculty at Children's Healthcare of Atlanta in 2019 and is currently an Attending Physician with the Pediatric Hospice and Palliative Medicine Team at Children's Healthcare of Atlanta and serves as an Assistant Program Director for the Hospice and Palliative Medicine Fellowship Program. Her scholarly work focuses on designing and evaluating sustainable curriculum in Hospice and Palliative Medicine for a variety of educational settings and creating bidirectional learning opportunities. 
Our Residents
Kaitlin Weisshappel (PGY 5)
Kaitlin Weisshappel grew up in the small town of Shawano, just north of Green Bay, Wisconsin. Typical to many children in the region, she grew up farming, playing in the woods, and spending time with family. She comes from a very large family, with her mom having greater than 60 first cousins!
Katie's interest and approach to medicine stems from her Oneida identity. Many Native Americans suffer from diseases like diabetes, and the Oneida are no exception. Doctors practicing medicine within the Oneida understand how Natives use traditional medicines, and seek to balance that with the science behind genetic predispositions. Katie knows this from personal experience. Having her blood glucose levels checked since childhood has impressed on her the reality of genetic predispositions at a personal level.  Her nephew's diagnosis with Trisomy 21 spurred her to earn her medical degree and become a Pediatric Geneticist. Katie sees medicine as a calling tied to her heritage and her family's collective struggle. 
 Dr. Weisshappel would like to strike a balance between a patient's traditional approach to medicine and Western Medicine. She wishes to create an environment where doctors can comfortably ask about a person's family medicine as easily as they ask of family history. She would like to find a way to heal people with a combination of our gold standards of care, while not neglecting each person's history and culture.
Sonal Dugar (PGY 3)
Dr. Dugar was born in New Jersey and moved to Georgia at the age of 12. Her family immigrated to the United States from India before she was born. It was her trips back to India that sparked her interest in learning about different global communities and how different healthcare systems work. She also had the opportunity to fuel her love for languages by graduating from a Hindi curriculum and teaching classes afterward, as well as minoring in Spanish during her time at the University of Georgia. During her undergraduate days, she participated in week-long projects with communities across the United States which focused on specific issues ranging from HIV/AIDS awareness to affordable housing. The opportunity to work towards creating sustainable solutions within underserved communities cultivated a desire to integrate global health into her future career. Sonal is very excited to be a part of the global health track, to work on a team, and to further develop skills in advocating for health care equity.
Megha Kalia (PGY 3)
Dr. Kalia was born In India and moved to the U.S. when she was young. Growing up in a family of first-generation immigrants, she quickly learned about challenges in access to healthcare as well as the diverse cultural perceptions of medicine. She was raised in Georgia and attended the University of Georgia where she majored in Biochemistry and Molecular Biology with minors in Spanish and Public Health. During this time, she studied abroad in Peru and gained a better understanding of barriers to healthcare particularly in rural populations. She is interested in a career in acute care and is passionate about expanding her work to address infant and child mortality rates in communities with limited resources. She is enthusiastic about joining the Global Health Track and hopes to learn how to better address the needs of our community.
Maansi Malhotra (PGY 3)
Dr. Malhotra was born in Toronto, Canada, grew up in Bahrain, and she has also lived in India and Singapore. Her nomadic experiences have exposed her to the impact of many health care delivery systems and prompted her to recognize differences in equity and access of these systems across many countries. She is interested in and wants to learn more about healthcare policy with respect to marginalized communities and sustainable clinical care delivery. She aspires to become a resourceful pediatrician that can assess barriers and support access to healthcare for her patients. Outside of medicine, she loves cooking and is attempting to cook her way through one cookbook a year!
Tory Prynn (PGY 3)
Dr. Prynn was born and raised in Phoenix, Arizona, and attended Arizona State University for her undergraduate degree. Combining her passions for science, healthcare, and learning about different cultures, she majored in Global Health with a minor in Biological Sciences. During this time, she was able to participate in a research program in Guatemala and a public health program in Tanzania. She attended medical school at the University of Arizona College of Medicine – Phoenix which fostered her interest in working with under-resourced communities locally. Tory is excited to be a part of the Global Health Track and looks forward to learning how to appropriately and effectively incorporate global health into her career as a pediatrician, with a specific interest in medical education.
Douglas Saforo (PGY 3)
Dr. Saforo is originally from Louisville, KY where he attended the University of Louisville and earned his MD and PhD in Pharmacology and Toxicology. During his time in Louisville, he dedicated himself to aiding underserved communities through mentoring disadvantaged children and families, organizing with community partners, and welcoming resettled immigrant and refugee families. He hopes to bring his expertise in academia and experience with community work to engage in research with underserved communities in ways that are meaningful to them. Together we can form a chisel to transform health disparities and barriers to healthcare and medicine for the most vulnerable locally and abroad.
Amanda Kuhn (PGY 2)
Dr. Kuhn was born and raised in Bethesda, Maryland, and attended Carnegie Mellon University for her undergraduate degree in Neuroscience. During this time, she was involved in Global Public Health Brigades and traveled to a rural community in Nicaragua to help with disease prevention efforts and public health education. She further became interested in global health after shadowing physicians in Hungary and learning about another healthcare system. She attended medical school at Georgetown, and during her time in Washington, D.C., she enjoyed devoting her time to mentorship and community health education. Amanda is thrilled to be a part of the Global Health Track and hopes to further explore climate change's impact on health, develop skills to deliver culturally competent care, and collaborate on efforts to improve health outcomes for all.
Joel Ofori (PGY 2)
Joel was born to Ghanaian parents in Overland Park, KS and grew up in Orlando, FL. He attended the University of Central Florida and studied Biomedical Sciences. Before coming to Emory, Joel attended Washington University in St. Louis School of Medicine where he had his first experience with global health. While attending WashU, Joel had the opportunity to participate in the Summer Opportunities Abroad Program and participate with the Kumasi Centre for Collaborative Research on a clinical trial for Lymphatic Filariasis-- an experience that helped inform his understanding of diverse health care and research practices in different global settings. Joel looks forward to taking the lessons and skills he learns as part of the Global Health program and utilizing them to help raising the standards of care for pediatric patients worldwide.
Lindsey Theodore (PGY 2)
Lindsey Theodore was born to Haitian immigrants and raised in Gaithersburg, Maryland before moving to Conyers, Georgia. She received a Bachelor of Arts in Global Health Studies and a Bachelor of Science in Biochemistry & Molecular Biology at Mercer University, and she remained at Mercer for medical school. Her involvement in study abroad and exchange programs provided her with opportunities to learn and walk amongst citizens of the United Kingdom, France, and the United Arab Emirates. She plans on going into primary care and being involved with local and international global health throughout her career. She wishes to experience providing healthcare in underdeveloped countries to gain expertise on different health conditions and learn how to navigate ill-equipped clinics and cultural and language barriers. Along with global health, Lindsey's medical interests include mental health and sexual education.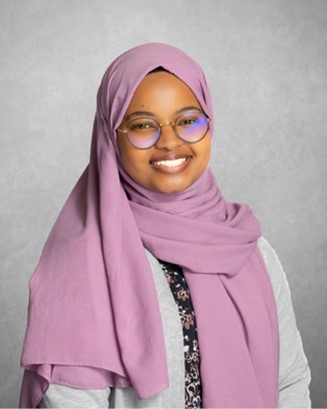 Yursa Ahmedin (PGY 1)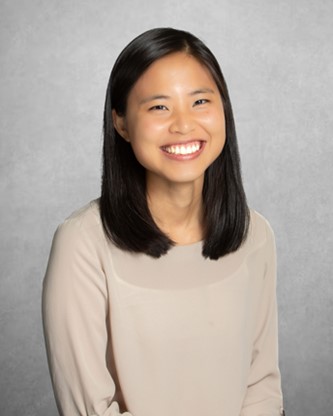 Lucie Fan (PGY 1)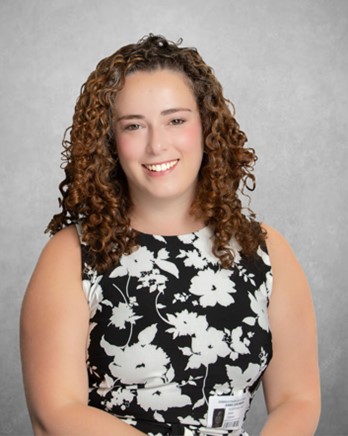 Dana Kapeller-Libermann (PGY 1 - Child Neurology)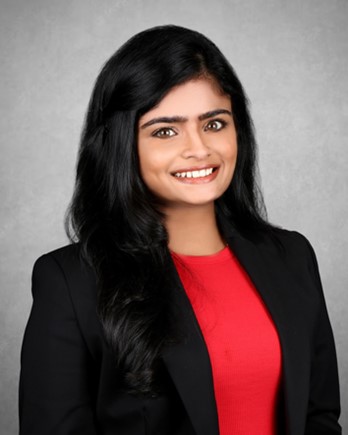 Indu Matthew (PGY 1)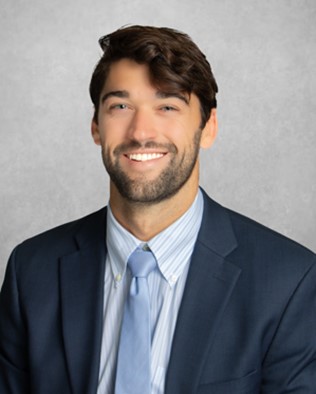 Clayton Swords (PGY 1)